When production of the Land Rover Defender ended in 2016, it felt like the end of an era. Never before had such an impressive send-off been organised, as the world's press gathered at Jaguar Land Rover's Solihull plant to watch the last example roll off the line after 68 years of production.
Four years later and following much hype, the all-new Land Rover Defender is here, billed to be as tough as ever but with on-road comfort too. And it's being built at a new plant in another country: Slovakia.
The factory in Nitra has been up and running since October 2018, when it began building the Land Rover Land Rover Discovery, which also relocated from Solihull. A bit like Nitra's operations director, in fact: Russell Leslie is a friendly Brummie who moved to Slovakia after 26 years working around the world for JLR, including managing the Defender line. He explains that getting production moving at Nitra was easier than usual, because the Discovery already had an established engineering process, but now the real challenge begins: "The eyes of the world are on us. We're hugely proud to be building the Defender."
Of course, some purists cried foul that the new model isn't being built in Britain. Leslie comments: "We're on a global expansion journey. We're committed to the UK as our design and engineering base. We needed to find space in the factories in the UK for future products and therefore there was a need to move. And actually this [plant] gives us access to markets we didn't have before, and it helps with currency fluctuations."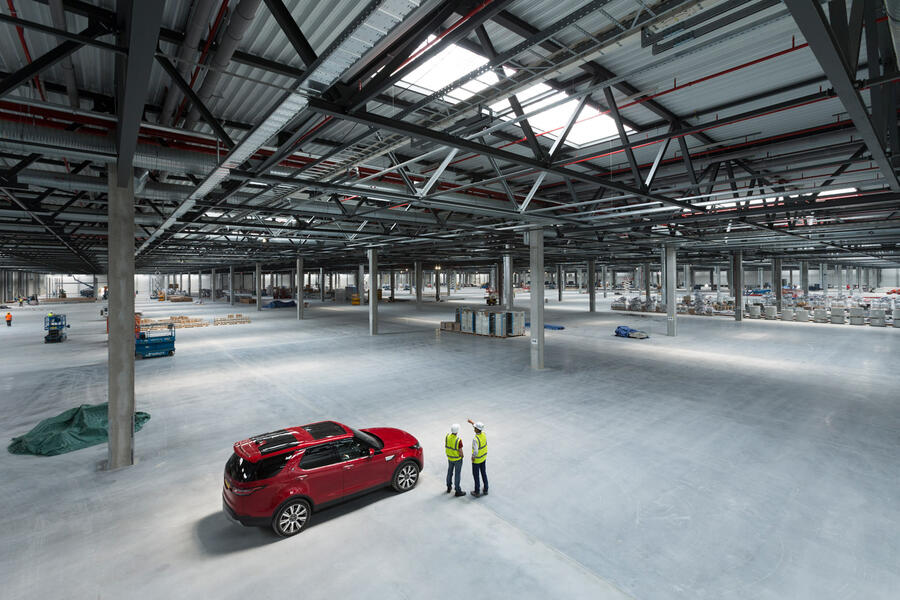 At two million square feet, the purpose-built facility is almost twice the size of the Solihull plant and has clearly been a boon for the area; miles of perfectly smooth new roads lead here, passing a host of supplier factories. The figures back it up: local unemployment has fallen drastically. JLR employs 2800 people, more than a third of them women – unusually high for a vehicle plant. Its processes were ergonomically designed, it says, so 97% of people can do the job.