An S-chassis Nissan rounds the corner with the length of its heavily modified body wildly perpendicular to the apex.
Its highly strung gazillion-horsepower engine is screaming in furious protest as it bounces off the limiter, while plumes of white smoke erupt from the rear wheels with the ferocity of a full-on pyroclastic flow. A metre or so from its rear bumper, a similarly modified Mazda RX-7 matches the leader's absurd angle of attack, and in tandem the two cars link slide after dramatic slide as they make their way around the tight, technical circuit.
But despite the cacophony of thrashed engines and screeching tyres, their movements are all beautifully composed and coordinated. In fact, they're so graceful you might even find yourself wondering just how hard the process of getting a car to behave in such a manner can really be.
Having been guilty of harbouring similar thoughts in the past, I was keen to get to the bottom of this drifting malarkey once and for all. And so, brimmed with the sort of misplaced confidence that can only come from spending a bit too much time watching drift videos on YouTube, I arrived at Drift Limits Motorsport Academy in Hertfordshire ready to get stuck in.
The plan was simple. Instructor Bill and I would head out in a second-generation Mazda MX-5 to cover the basics, before switching things up in a more powerful Nissan 350Z later in the morning. Everything going well, I'd have progressed from total drift novice to someone who could link a few slides together with something resembling coherency by the end of the session.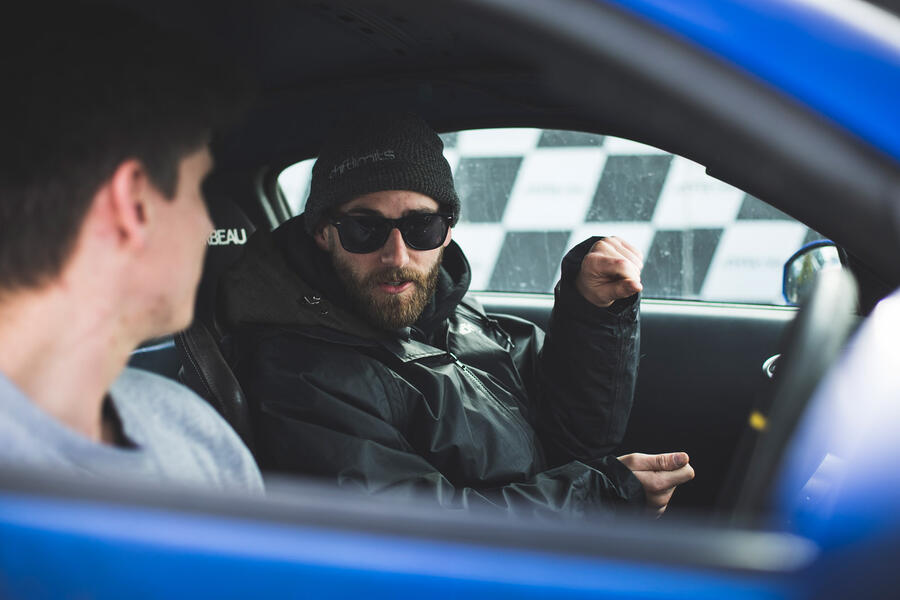 Now, although the cars we'd be using were by no means modified to the extent of those used in competitive drifting, they weren't entirely stock. Their rear diffs had been welded, and a few suspension tweaks had been implemented to make them that much easier to slide and to rein in unwanted body roll. The dedicated track we'd be using was also lubricated with a high-tech mixture of vegetable oil and water because, y'know, we newbies need as much of a leg-up as possible.