There are no shortage of ways to blow £300,000 on a pure automotive indulgence. You could go mad on carbonfibre options and get a McLaren 720S up to that mark pretty quickly, while a relatively modestly specced Ferrari 812 Superfast or Lamborghini Aventador will soon lighten your pocket by the requisite amount. Or you could buy a brand-new Lister.
You might know Lister from reading about its super-hot Jaguar Jaguar F-Pace and Jaguar F-Type-based LFP and LFT, the supercar it intends to make, or even the Lister Storms from a generation back. But the Listers that made the company's name were gorgeous 1950s sports racing cars, culminating in a Jaguar-powered beast known as the 'Knobbly' for its voluptuous bodywork. And while it was built by a tiny company using a proprietary powertrain, the Knobbly was so fast it was fully competitive with the best factory opposition from the likes of Aston Martin and Ferrari.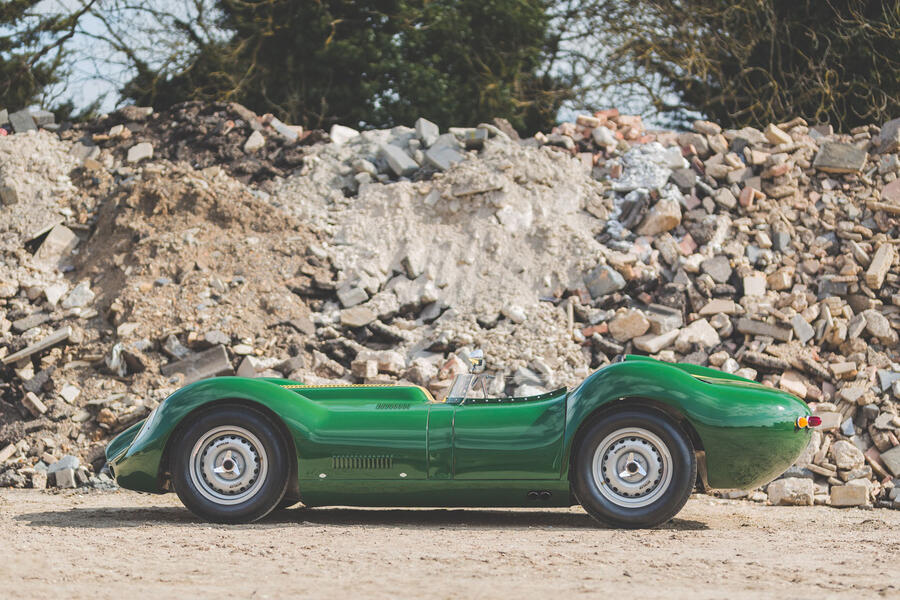 For a while now, the Lister Motor Company has been constructing a new series of Knobblys that are not replicas, recreations or even tool-room copies, but genuine continuation cars, right down to the fact that their tubular steel chassis are built using the same jig on which all the 1950s cars were created. But until now, all have been built for racing alone. No longer: in response to customer demand, Lister has adapted the car to be eligible for Individual Vehicle Approval, so can be licensed and driven on the road. Which I have now done.
The good news is the IVA approval makes no difference whatever to the way the car goes and almost none to the way it looks. Fuel and oil filler caps are below the bodyline, some sharp edges in the cabin are removed, as are the three-eared wheel spinners (though there is nothing to stop you putting them back), and that's about it. You still get a 340bhp Crosthwaite & Gardiner 3.8-litre twin-cam Jaguar race engine in a car weighing 900kg. Which provides a power-to-weight ratio rather better than that of a brand-new Porsche 911 GT3 RS.