We've not made it 50 yards when photographer Luc suggests that this is the most feral-sounding thing the sensible side of a Ferrari 812 Superfast.
He is probably correct too. Lacey isn't a man prone to hyperbole, which is funny in itself because the car we're driving trades committedly in the stuff: it's an inky menace with acid-green highlights, enormous wheels satiating their arches with barely a toothpick's width to spare and bodywork draped to the asphalt like a studded-leather ballgown. It sounds like a Nascar escapee, for pity's sake.
Welcome, then, to the Lister Thunder. While this development car is recognisably F-Type, any vestigial elegance of Jaguar's coupé is buried beneath a truly gothic disposition. At heart it's an F-Type R, only with new supercharger pulleys, an upgraded intercooler, improved induction and a tickled ECU that boosts the 542bhp 5.0-litre V8 to 666bhp.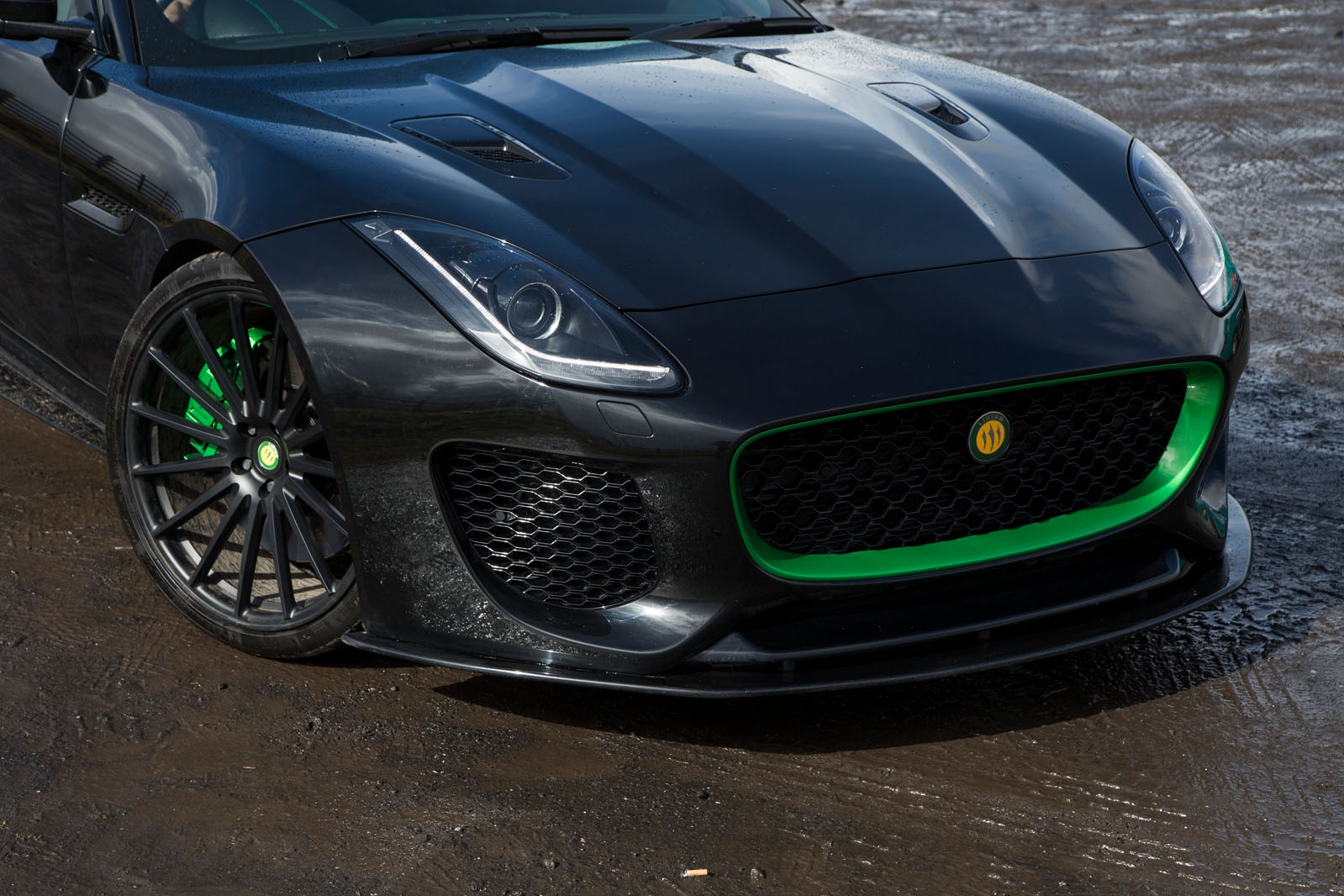 A 0-60mph time of 3.2sec and a top speed of 208mph put its performance in the realm of supercars. Four-wheel drive and an eight-speed torque-converter gearbox from ZF are carried over from the donor car, while a new exhaust supplied by Quicksilver not only saves 10kg but also delivers the chased-by-a-Spitfire soundtrack through carbonfibre-wrapped tips of a riotous bore. Even the crackles on the overrun don't relent until you've picked up the throttle once again, meaning unrelenting noise of a murderous timbre is omnipresent.