A few years ago, you'd have said a mainstream manufacturer trying to give its staple D-segment saloon model an extra-special persona would be better off trying to land one on Uranus.
Big four-doors were what every self-respecting family had on the drive, the commonest sight in school-day queues for the local roundabout. Today, the vogue is SUVs.
Family saloons have begun acquiring a comparative sleekness and delicacy, assisted by new-age aerodynamics and the latest in lighting design. They're also becoming almost exclusive on our roads. The once ubiquitous Ford Mondeo has been a stranger to the UK's bestseller list for a decade, and the Peugeot 508 has been ranked a way below that.
Now there's a new 508 and, admirably, Peugeot has viewed this change as an opportunity.
It started producing '5-oh-something' models exactly 50 years ago with the legendary 504, a car so distinguished that it effortlessly eclipsed its peers on the grounds of comfort, sophistication and durability. It was so loved in Africa that it lasted until 2006 in Nigerian production. In Europe, however, after an indifferent 505 launched in 1979, the company shelved the 'five-oh' idea until the first 508 of 2011, a slightly fat-bodied saloon tasked with replacing both the 407 and the 607. That was a tough test, and understandably the car didn't exactly excel.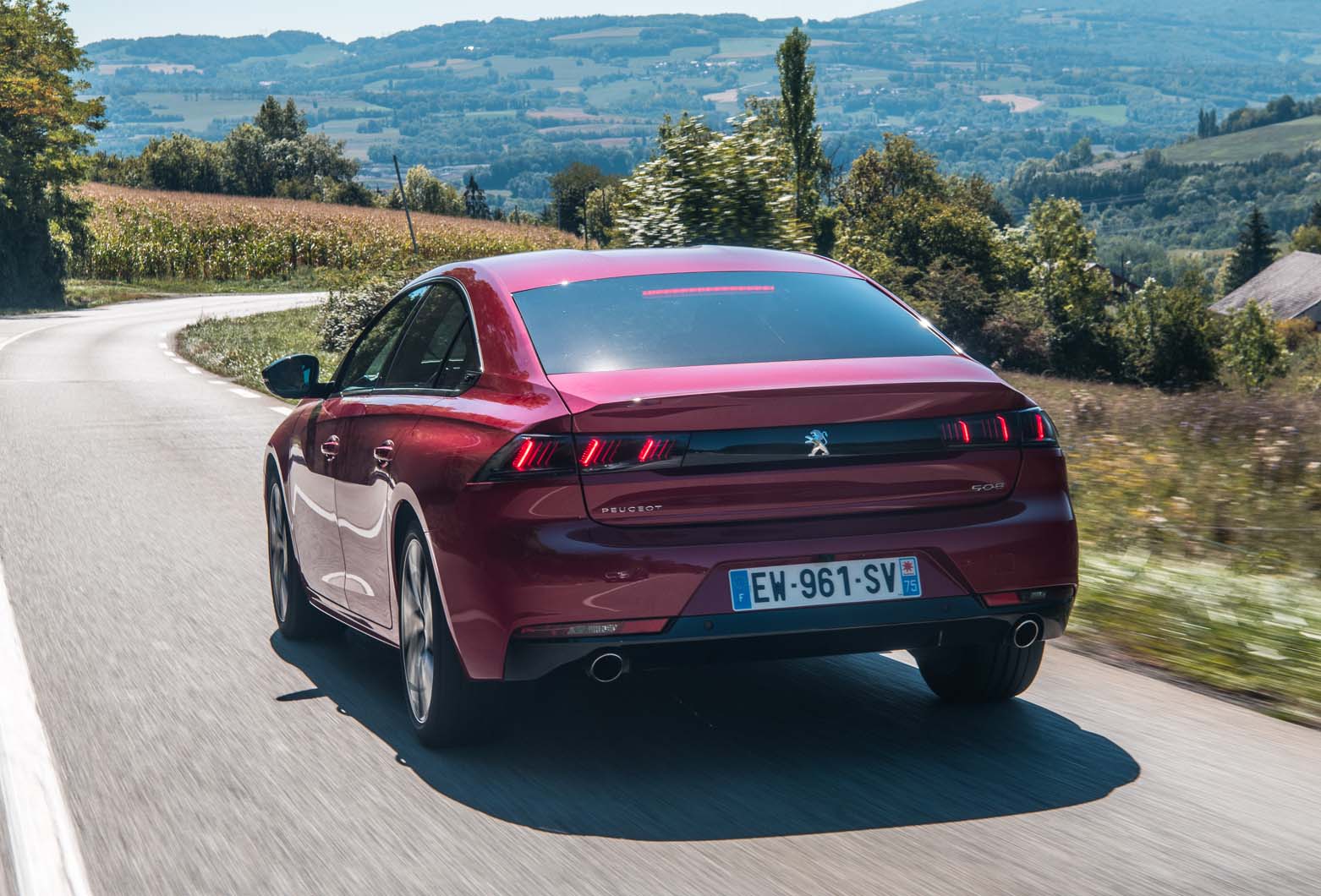 Viewed from the UK, where the new 508 is about to begin flowing through dealerships, you might argue that this first one needed no replacement at all. Yet Peugeot bosses were aware of a continuing strong demand for saloons at home and in eastern export markets led by China, so they decided to launch another one and make it special, adopting the design style first brought by the SR1 concept car of 2010. The result is the shorter, lower, lighter and far more beautiful new-generation 508, just launched in France and generously praised in first tests.