The Peugeot e-Legend Concept, an electric sports car with advanced autonomous features styled on the 504 coupé, has gone on display at the Paris motor show – and the firm's boss has said he would "love" for it to go into production.
The machine has been created by the French firm to prove that cars in the future can be exciting. Peugeot boss Jean-Phillipe Imparato said he was proud of the concept and would love for a model based on it to go into production but a decision was still some way off.
"We don't want to take the decision [on production] until until our electrification process is complete in 2020," said Imparato at the Paris show. "Then we will decide if we want to make it."
The e-Legend arrives 50 years after the French firm launched the popular coupé version of the 504. The new car takes numerous styling cues from that machine, including the twin headlights at the front.
Opinion: the Peugeot e-Legend is the acceptable face of autonomous driving
Peugeot design boss Gilles Vidal said the e-Legend was designed to deliberately contrast with its last autonomous concept, the Instinct. "That took the shape of a future-orientated machine. We wanted to push that logic further, and talk about a non-boring future in which we don't have to have slow-looking cars that are sleek and minimalistic. Humans are emotional animals, so let's have exciting things."
Despite that, the firm was determined to ensure the machine wasn't simply a retro design, giving it sharper lines that mimic American muscle cars. Matthias Houssan, Peugeot's concept car design boss, said: "This was the most difficult concept car I've had to design, and it took time to find the right balance between our heritage and the 504 feeling, and more futuristic ingredients, without going too much into retro design."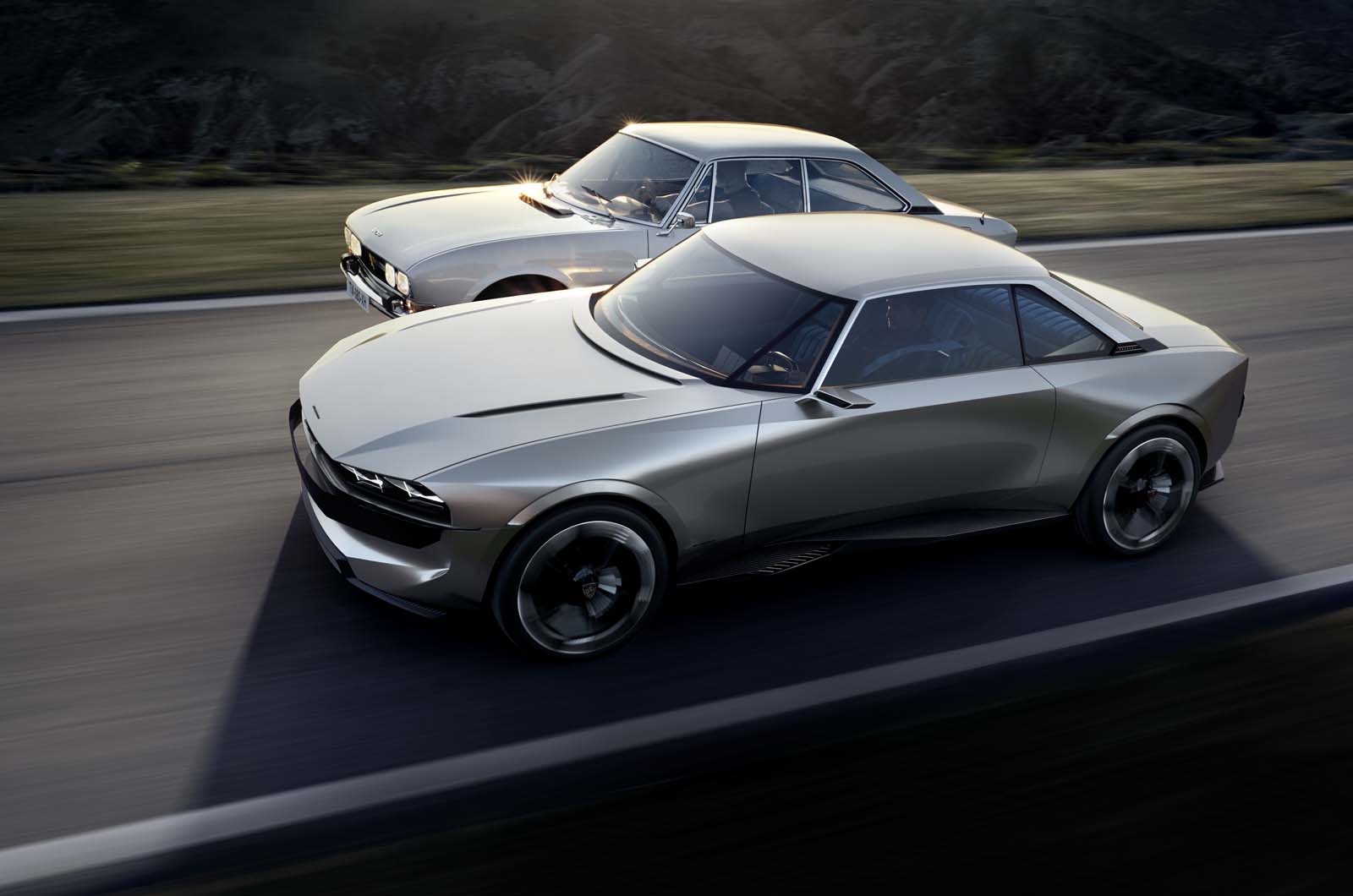 Under the retro styling, the e-Legend is intended to showcase future technologies. It is designed to an electric powertrain featuring twin motors – located on each axle – that produce 456bhp and 590lb ft, delivered to all four wheels. It has a 0-62mph time of less than four seconds, with a top speed of 137mph. It features 100kWh of battery capacity, located under the floors, which offer a range of more than 370 miles.