A mule for the eighth-generation Volkswagen Golf has been spotted testing in public beneath the cut-and-shut body of a current-generation car, with new cabin infotainment and different centre console buttons.
The sighting, which also presented our spy snapper with an opportunity to photograph the car's four-cylinder engine, comes three months after VW board member for procurement Ralf Brandstätter said that the next Golf was at an advanced stage of development.
In fact, development has been under way for more than two years now, with key aspects of the Golf already described by high-level VW sources as having committed project status.
Despite the upheaval brought to its operations by the diesel emissions scandal and subsequent legal complications in key markets, VW has held firm to the original launch schedule for the car. That means volume-selling versions of the new Golf are planned to reach UK showrooms in the final quarter of 2019.
Although the first sighting provides us with no clues as to how the car will look, an earlier sketch (below) released by VW suggests the car will retain the wedge shape of its most recent forebears. Our new test mule sighting adds to this by indicating that the cabin will take an evolutionary step forward, with a larger digital instrument cluster and new centre console part of the available upgrades (more of which below).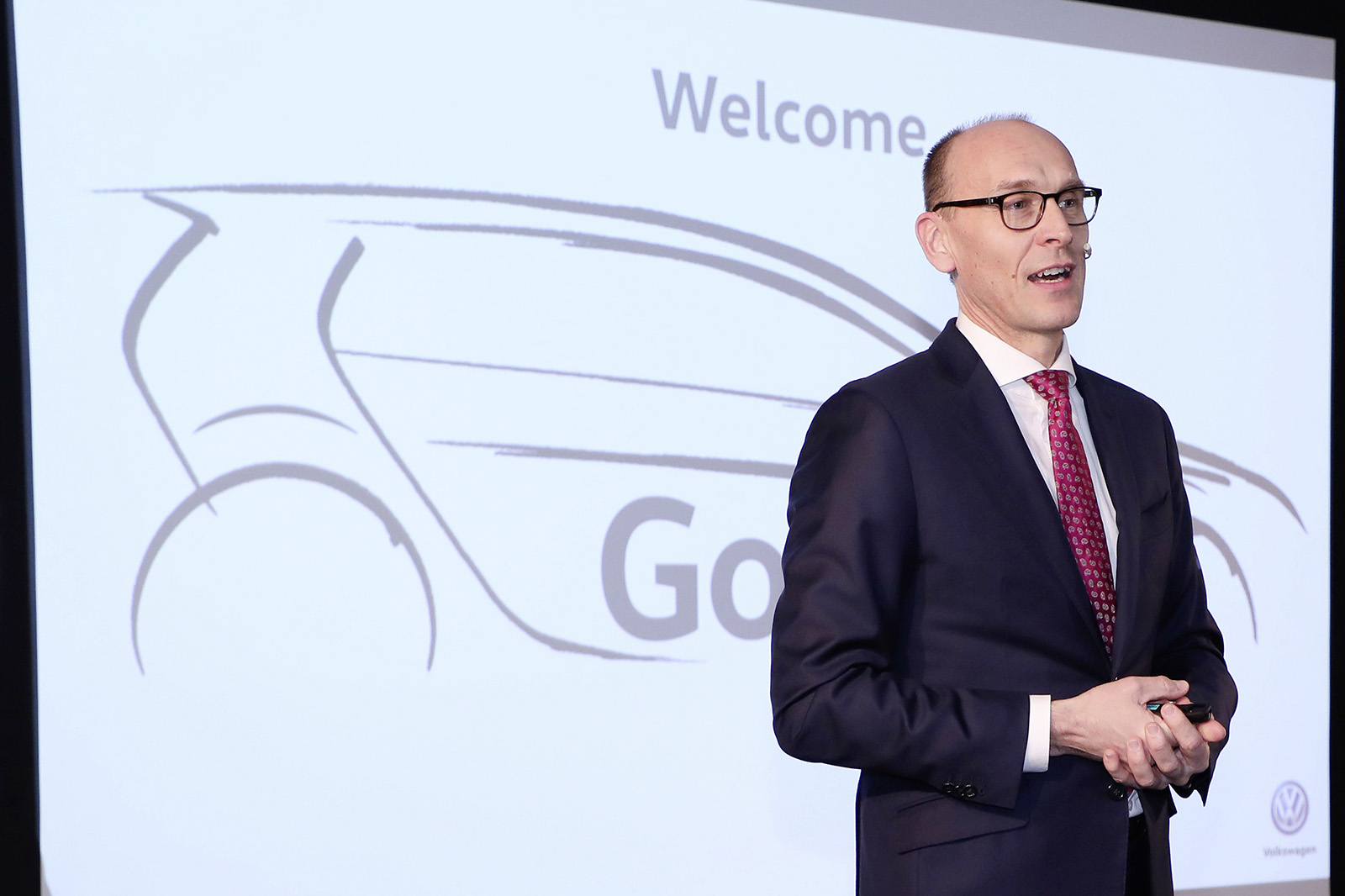 VW has laid the foundation for cylinder shutdown and engine-off coasting functions in the turbocharged 1.5 TSI Bluemotion petrol version of the updated current Golf through the adoption of a twin 12V electrical system. Now Autocar can confirm that VW is set to take the fuel-saving technology one step further.
The company is planning a more contemporary 48V system that will enable the Mk8 Golf to be more comprehensively networked for more intuitive operation and greater fuel savings, particularly with petrol versions. The adoption of this electrical system indicates that VW is placing greater emphasis on petrol units than in past generations, with functions such as cylinder shutdown and engine-off coasting set to become standard on many models.