The greatest irony about supercars has always been the fact that, despite being designed for the pleasure of driving, they tend to do minimal miles.
Which is why Simon George's Lamborghini Murciélago stands as a glorious – and very orange – riposte to all those pampered queens in their air-conditioned garages. Not only has it already covered 258,000 miles, surviving a near-death experience along the way, but it's also still racking up miles quicker than a sales rep's BMW 320d.
George's route to Lamborghini ownership was an unorthodox one. In the late 1990s, he was working as a British Gas engineer while building a modest buy-to-let property portfolio. In 2004, he remortgaged this to raise £30,000 as a deposit for a brand-new Murciélago. "I've always lived life on the edge," he says. "The finance payments were about three grand a month – the car was £180,000 – and I only had enough money put away for about eight months, so I knew the car would have to earn its keep."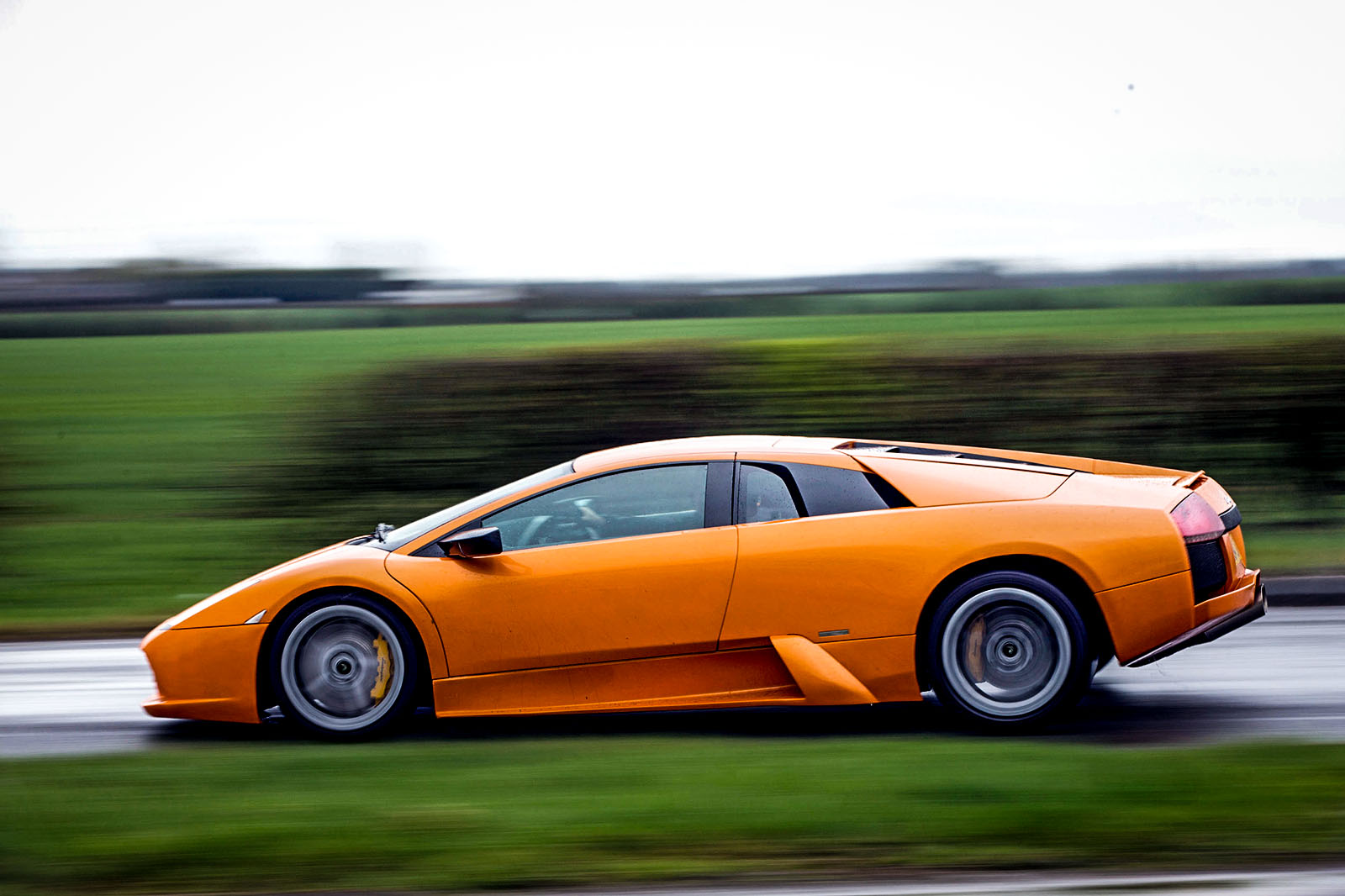 So he started working for a supercar experience company, taking his ARDS (Association of Racing Drivers Schools) licence so he could work as an instructor and sit next to people who were paying to thrash his pride and joy. After a couple of years of this, he and business partner Andy Cummings branched out on their own and set up 6th Gear Experience – with the Murciélago becoming the pride of its corporate fleet.
For the next five years, the Lamborghini worked pretty much non-stop, doing up to 90 events a year for 6th Gear, with dozens of different drivers at each, and covering 600 miles a week travelling up and down the country on top. With fuel economy "never better than 16mpg", clutches lasting no more than 30,000 miles and a new set of tyres more than once a month, costs soon began to mount.
But nothing prepared George for the financial pain that was to come. In late 2012, a customer lost control at a driving day and crashed the Murciélago into a tree head-on at about 40mph. "Nobody was injured, thankfully," George says, "but the car was a proper mess. The roof was bent. The chassis was warped."