The reason Porsche no longer offers diesel engines in any of its cars is that it was never a core power source for the brand, and now diesel is in decline it makes sense to focus on the petrol, hybrid and electric powertrains that are its future. At least that's the official version. And I'm sure Porsche's desire to distance itself from the Volkswagen Group's latterly besmirched reputation for producing good, honest diesels had absolutely nothing to do with it. 
Whatever the truth, Porsche's decision to turn its back on diesel is an enormous gamble, at least in Europe. Certainly key to Porsche's thought process is that diesel makes no impact at all on its biggest markets outside the continent – such as the US, China and Japan. But now that Porsche is predominately an SUV manufacturer (between them, the Macan and Cayenne accounted for more than 60% of Porsche sales last year), and SUV sales in Europe are still predominately diesel, you can see that cutting yourself off from such customers would be tough, even for Porsche.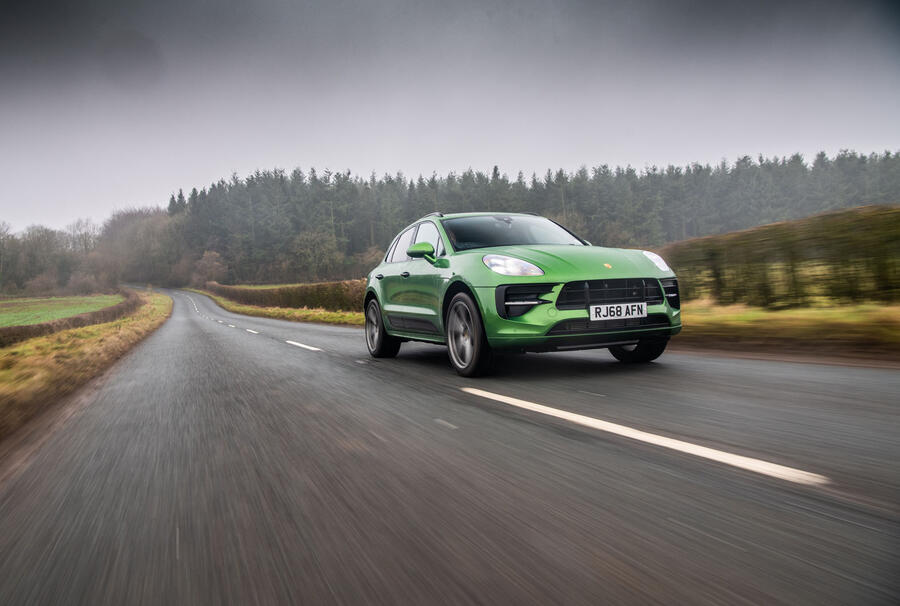 But will it? What Porsche would like its diesel customers to do is simply accept their preferred fuel has had its day and, such are the advances in petrol technology, there is little to lose and much to gain by replacing, say, their old Macan Diesel S with a new 2.0-litre petrol Macan. Like this one. 
We felt a need to put this theory to the test, hence the presence here of another new SUV, but one powered by the black pump. I'd say a diesel-powered SUV is no more true to Alfa Romeo heritage than it is to Porsche's, but Alfa is sticking by diesel, for now at least.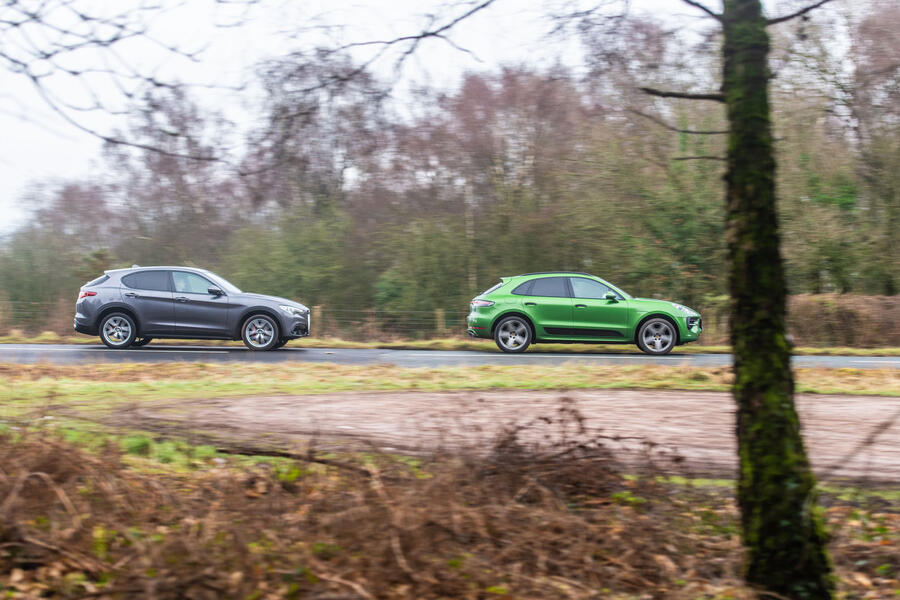 On paper, the diesel Stelvio and petrol Macan make an interesting pairing. Similar in price, performance and engine size, the diesel Alfa leads as expected with a healthy chunk of additional torque, the Macan with a commensurate power advantage. But before we put theory into practice, a thought or two about what's actually being fought over here. The first thing to say is that were it not for the fallout from Dieselgate, I have no doubt at all Porsche would still be selling not only diesel Macans, but Cayennes and Panameras too. Of course they would: if your car is large and heavy, diesel offers a suite of advantages over petrol many would regard as insuperable.