"Like having sensory deprivation" is how Bryan Sellers, one of the first drivers to have signed up for Jaguar's forthcoming I-Pace eTrophy race series, describes driving an I-Pace electric race car.
The new one-make electric car championship will be the support race for next season's Formula E electric race series, which starts in Saudi Arabia in December and visits at least 10 countries (two more to be confirmed) before finishing in New York in July.
Some 20 I-Pace race cars will provide the warm-up entertainment on the converted street circuits that comprise the Formula E championship. And, probably, they won't prove all that much slower than the main event. Simulations estimate they'll be a little over two seconds a lap slower than last season's Formula E single-seaters on some circuits (although this season, new-look main event cars will be quicker).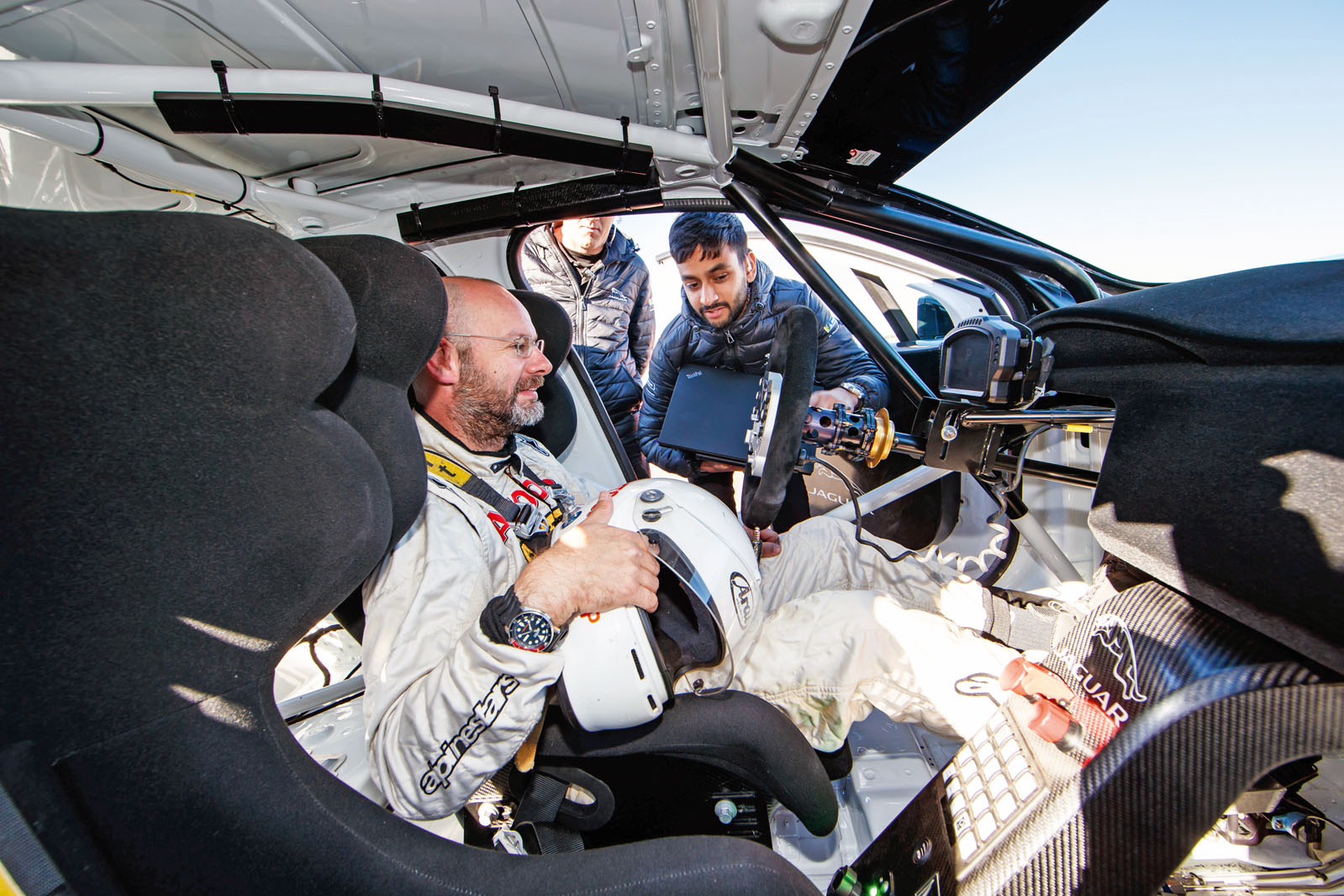 Mechanically, then, how do you turn an I-Pace road car into a race car? Not dissimilarly to how you'd do an internal-combustion vehicle. The interior has been thrown out, with door cards and dashboard replaced by carbonfibre alternatives. A roll cage comes in, bolted to the very extremes of the car and thereby keeping the batteries (around 600kg of them), which lie beneath the cabin floor and take up most of the space between the wheels, within its confines.
The car's track is widened, so there's new bodywork to cover it, including 22in wheels running Michelin Pilot Sport road car rubber, with one set intended to last each competitor a race weekend. And then there's some aero – some designed to reduce drag, the front splitter and big rear wing intended to induce downforce – although, at the lowish speeds of a Formula E street circuit, not much of it.