Ernie, long since felled by one of Two-Tonne Ted of Teddington's rock cakes, may once have driven the fastest milk cart in the west, but even he would have had difficulty keeping up with Ian Beardwell.
A milkman for 28 years, he has just taken delivery of what must surely be the world's fastest production milk float: the DHL StreetScooter. Weighing 2600kg fully laden, it has a top speed of 53mph compared with his old, 4500kg Unigate float's 10mph.
"Those old SEV Cabac floats were so slow," Ian says when I join him early one morning on his south-west London round. "Uncomfortable, too. You'd end your shift with knackered knees and ankles." His StreetScooter must feel like a Rolls-Royce in comparison. It's powerful – there's a Boost mode for extra grunt – and has light but direct power steering. It's smooth-riding, crossing speed humps without disturbing the bottles stacked behind, and safe, with a rear-view camera for urban U-turns. In short, it's transformed Ian's working life.
He's a big lad but thanks to his driver-friendly StreetScooter Ian can move like a gazelle, leaping from the driver's seat (conveniently, the StreetScooter is a left-hooker) to slide open the van's lightweight side door, grab the next order, hurry to the customer's front door to make the drop and collect the empties and hop back in. It's a high-energy routine he repeats 300 times a day (he has 650 customers but not everyone has a daily delivery), starting at one in the morning and finishing at seven. "I'm one very happy milkman," he says, his eyes shining.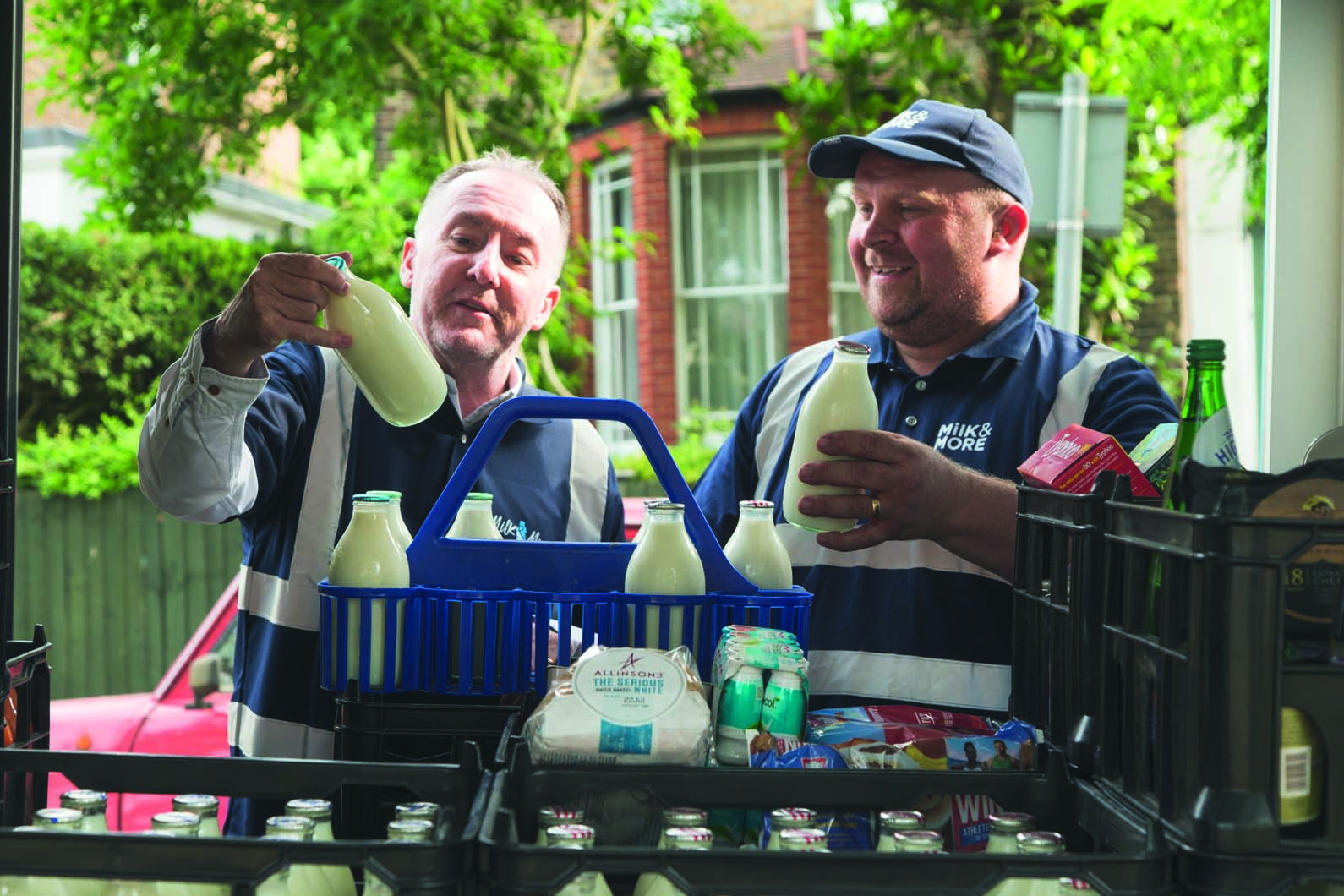 It's the little things that excite him. Such as the fact that the StreetScooter's figure-hugging driver's seat is heated but the squab has no raised edge on the pavement side, so he can slide in and out easily. Or the way the vehicle locks automatically when he's more than five metres away from it with the remote fob (there's no key) in his pocket, and unlocks as he returns. And the way that if he forgets to put the handbrake on, parking pins shoot out automatically to lock the wheels. And the windscreen not only has washer jets but is also heated. "When we had the Beast from the East, temperatures were down to minus 15deg C but my windscreen was clear in a couple of minutes," he says.
Behind the scenes at Britain's ice-cream van HQ
He likes, too, that the StreetScooter is near silent. "The old floats made a high-pitched whine that woke dogs up," he says. "Now I'm in and gone without them knowing."
Ian's employer, home delivery company Milk & More, says its new 200-strong fleet of StreetScooters, worth £6.5 million, is the first of its kind in the UK. In time the company plans to replace its remaining diesel- powered vans with the new vehicles, at least on urban rounds. And who would blame them when it's seen a 90% reduction in operating fuel costs compared with the old oil-burners?