British, bespoke and hand built in Crewe – it can only be one thing: a Whitby Morrison ice cream van. With its familiar cheery chimes and vivid, shouty graphics, it's a British institution.
In summer, around 4000 ice cream vans are out there making hay (well, ice cream) while the sun shines. Whitby Morrison is busy, but not half as busy as it will be when the country's soft-scoop barons return from the nation's streets, beaches, fields and festivals to splash out on a shiny new £70,000 Mondial Lusso (the company's top-selling van available, in short or medium- wheelbase forms) or Amalfi, or have their existing vehicle refurbished or a panel van converted.
The company produces 100 vans each year, comprising 60 new, 30 conversions and 10 vintage van conversions (Mini pick-ups, Volkswagen Type 2s, old Bedfords, that kind of thing). It's the UK's biggest ice cream van manufacturer, easily dwarfing rivals who, even combined, produce no more than 10 vehicles annually.
Not that Ed Whitby, operations director, is complacent. Rather, as the third generation of the Whitby family to be involved with the business, he's passionate about building and converting ice cream vans, and ensuring the nation's love for soft scoop never wanes.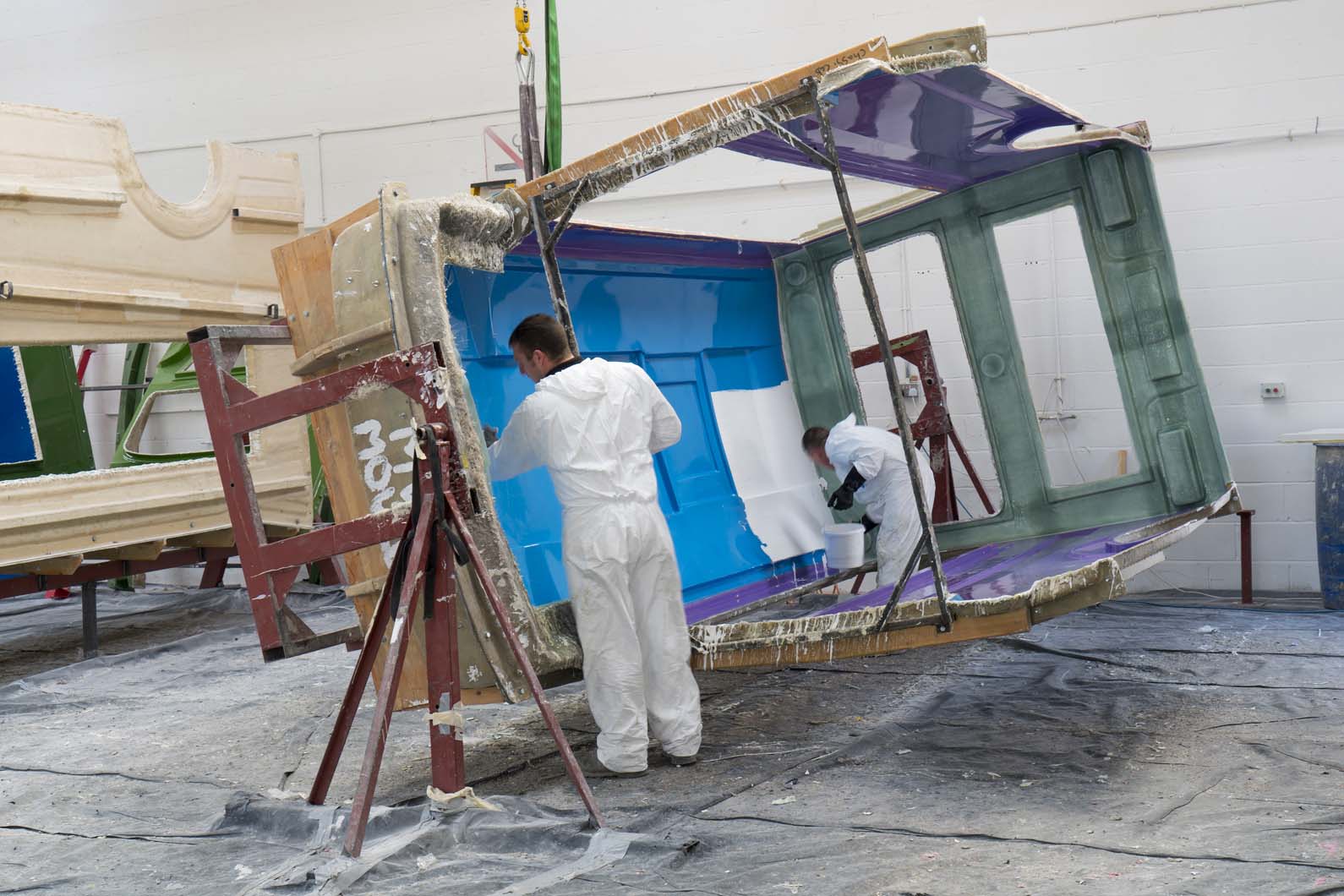 "At any point in time there's someone, somewhere in the world smiling because they're buying an ice cream from a Whitby Morrison ice cream van," he says.
It's no idle boast. The company's vehicles are in 60 countries and it exports around 10 vans each year. Eastern Europe, Ukraine, Kazakhstan... they love their Whitby Morrisons. In 2014 the company sold 20 ice cream vans to Azerbaijan.
When I turn up there's a Mondial Lusso adorned with Arabic script destined for Libya, its sound system poised to blare La Cucaracha over what remains of the country. It's the 13th van the customer has ordered since Gaddafi was toppled. "He takes them over the Med via Sicily, passing migrant boats coming the other way," says Whitby.