By the 1930s, the nascent period of the automotive industry was over, and companies were beginning to mature. Cars were no longer only accessible by the rich, and people began to wonder in earnest how things could progress.
So, in January 1932, Autocar interviewed four leading lights of the industry in Britain to find out what developments they could foresee occurring over the next decade, both to vehicle design and the nature of driving itself. 
First up, and arguably most notable, was Laurence Pomeroy. Having studied engineering at university, he joined Vauxhall in 1905 and became technical director just nine years later. He joined the British Daimler company in 1926, having become a leading designer of engines. In 1934, he would be elected president of the Institute of Automobile Engineers.
Pomeroy's predictions were conservative. "I can see nothing in the world of industry or the realm of science to indicate any more rapid change in design than has occurred in the past 10 years," he said. "We are, of course, as an industry generally devoting a bit more time to transmission problems, engine smoothness, silence and the like, but these are merely ripples on the surface of the waters which you are asking me to plumb to their depths."
He did, however, predict that vehicles would "tend to fit themselves better to human beings than they do now" and that "everybody who has a motor car will, naturally, desire that motor car to give him more luxury and performance than now. Thus will come about an increase in the size of cars, but with it also will come increased manufacturing efficiency, so that there will be only a small increase in cost, if any."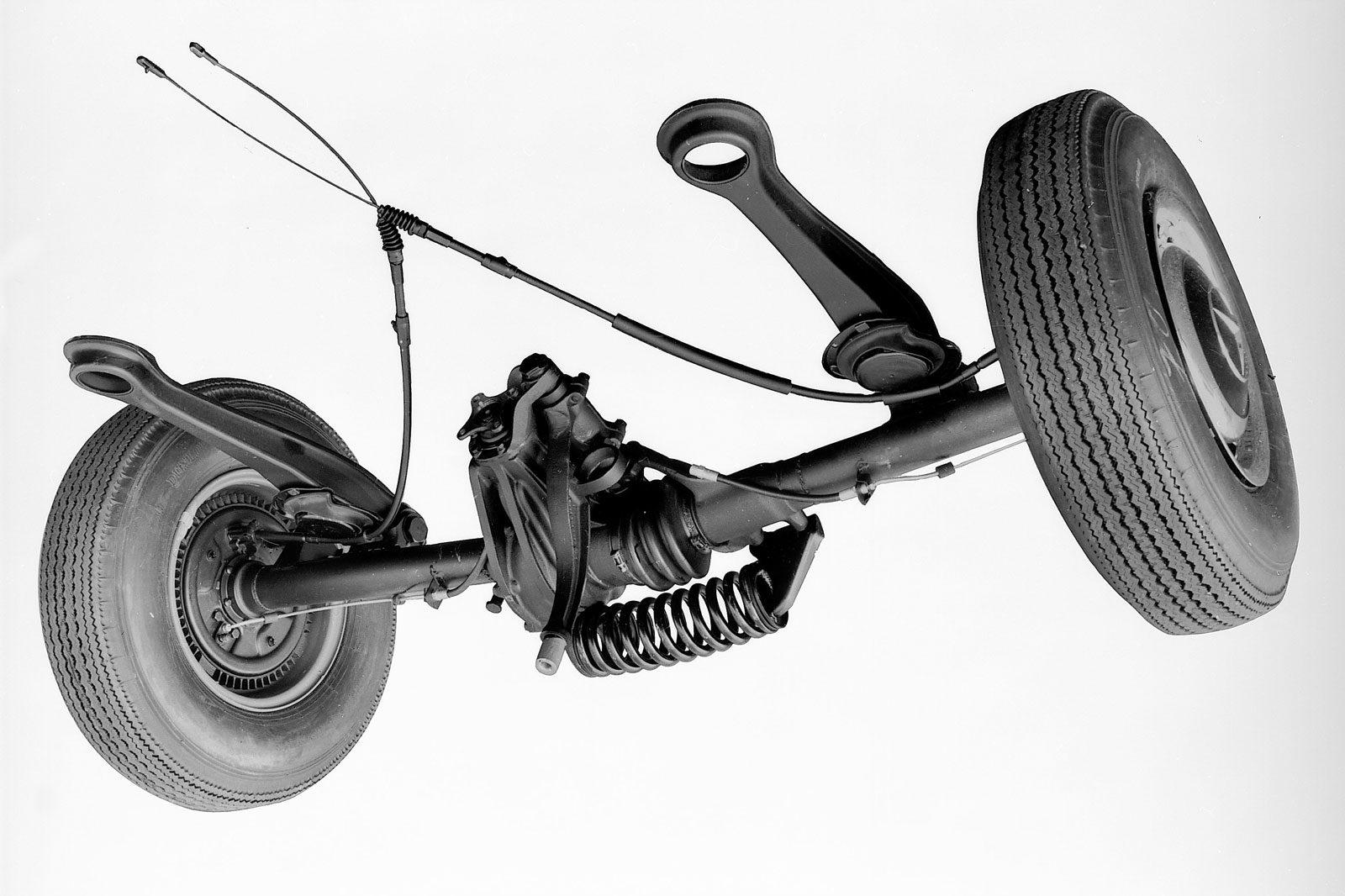 Independent suspension had first been used way back in 1922, on the Lancia Lambda, but not yet become commonplace. Pomeroy was enthused by this develoment – crucial to the progression of cars beyond mere motorised carriages – he had seen in the recent work of Austro-Daimler and Mercedes. The latter had revealed its 170 family car the year before with transverse leaf springs for its front wheels and a coil-sprung swing axle at the rear.