With no Formula 1 battles between Sebastian Vettel and Lewis Hamilton looking likely for the forseeable future, we'll take you back to a vintage war between Ferrari and Mercedes – a war of words.
The Silver Arrows of Mercedes had dominated grand prix racing through the 1930s with the backing of the German government and legendary team manager Alfred Neubauer.
This era was, of course, abruptly ended by the outbreak of the Second World War, and it was not until 1951 that Daimler-Benz decided the famous three-pointed star could make its competitive return.
It decided to do so in the burgeoning sports car category, so set about designing a bespoke creation take on the dominant force that Ferrari of Italy had become in its absence.
Just a year later, the 300 SL (codenamed the W194) emerged. A shapely coupé, it was built around a superlight aluminium tubular spaceframe, offsetting the relative power defecit of its 3.0-litre straight six engine. This was borrowed from the 300 luxury saloon, but a range of upgrades boosted it from around 150bhp to some 175bhp.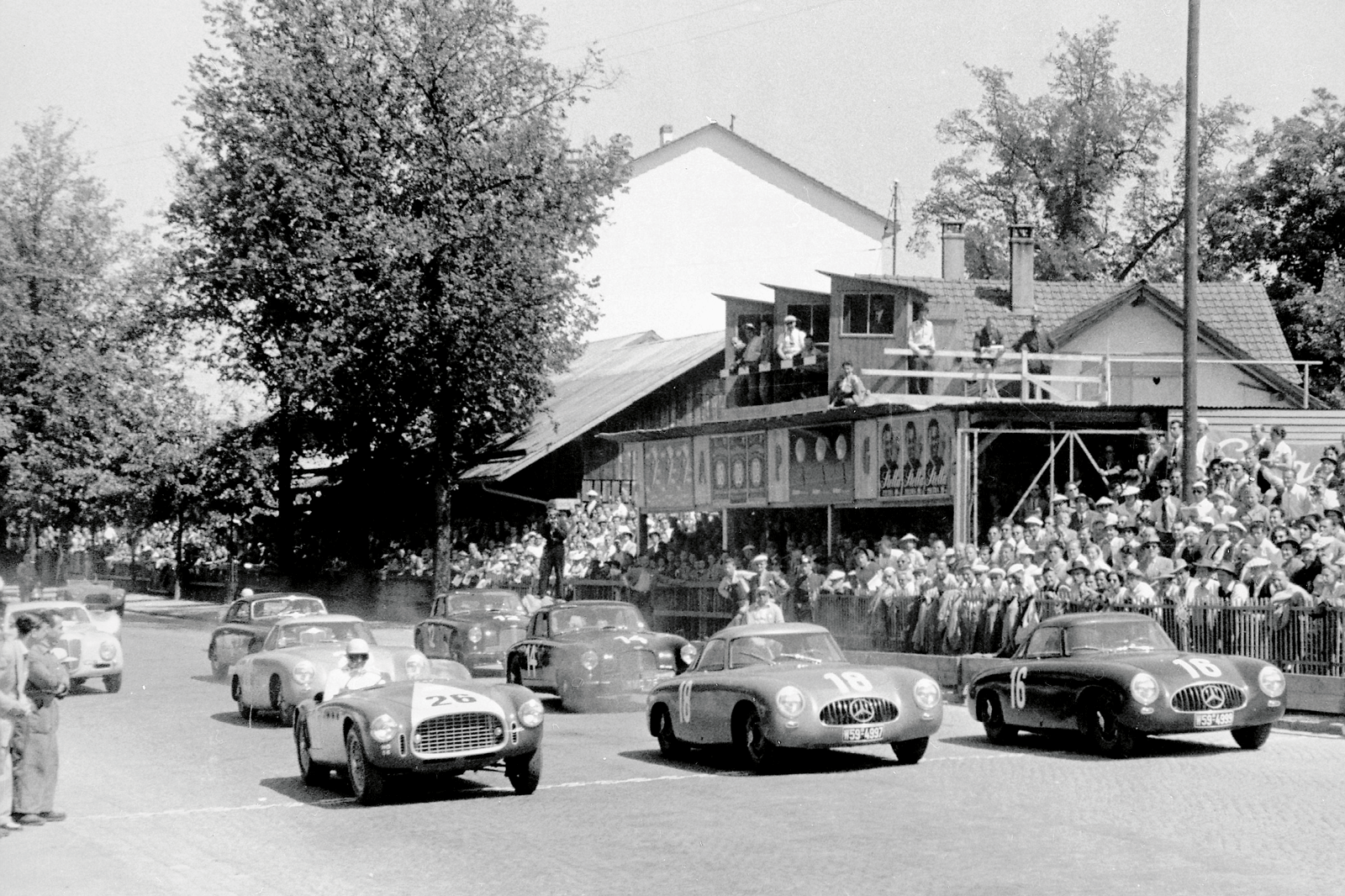 Also playing key parts in the design were all-round independent suspension and a strong focus on aerodynamics – unlike Ferrari, whose founder would famously say in 1960: "Aerodynamics are for people who can't build engines".
With old Alfred back at the helm, W194 steadily proved itself through 1952, coming second in Italy's legendary Mille Miglia road rally, taking a one-two at the 24 Hours of Le Mans, winning the Bern race and beating all comers in the Eifelrennen at the Nürburgring.
Most famously, Karl Kling took victory in the most terrifying race of them all, the Carrera Panamericana in Mexico – even despite co-driver Hans Klenk being knocked unconscious by a vulture that shattered the windscreen at 120mph.