Lee Noble made waves in the early 2000s with his eponymous maker of affordable supercars, most notably with the superb Noble M12 GTO at the turn of the millennium.
However, he was already getting noticed back in the 1980s, when he began Noble Motorsport Ltd - better known as Ultima, a company that is still going very strong today, having recently revealed the 1200bhp V8-powered RS.
The first car produced, dubbed the Ultima, was designed in 1983, and three years later Autocar had its first experience of Noble's talent.
Looking like a Group C Le Mans car, the Ultima was based around a tubular spaceframe chassis and used various bits from the Austin Princess (radiator), Ford Cortina (uprights, brakes and steerings), Lancia Beta (rear brakes) and Renault 30 (engine and gearbox), plus some components of Noble's own design.
Perhaps unwisely, we decided to drive the Ultima to Leicester Square in central London (because it was built in Leicester, right?), and it was on the way that the first of several encounters of the copper kind would occur.
Apparently, this "Mulsanne refugee" didn't quite tally with the Renault family hatchback that NUT 602P showed up as on the police database. The next, rather irate constable called it "the stupidest thing he'd ever seen". "Oh well, the things we do for art," we said.
"Now, driving the Ultima around town is an interesting exercise," we said, "because you sit so low that you virtually see under Range Rovers, let alone lorries, and rearward vision is decidedly non-existent. Except for the wing mirrors, so named because all you see in them is wing.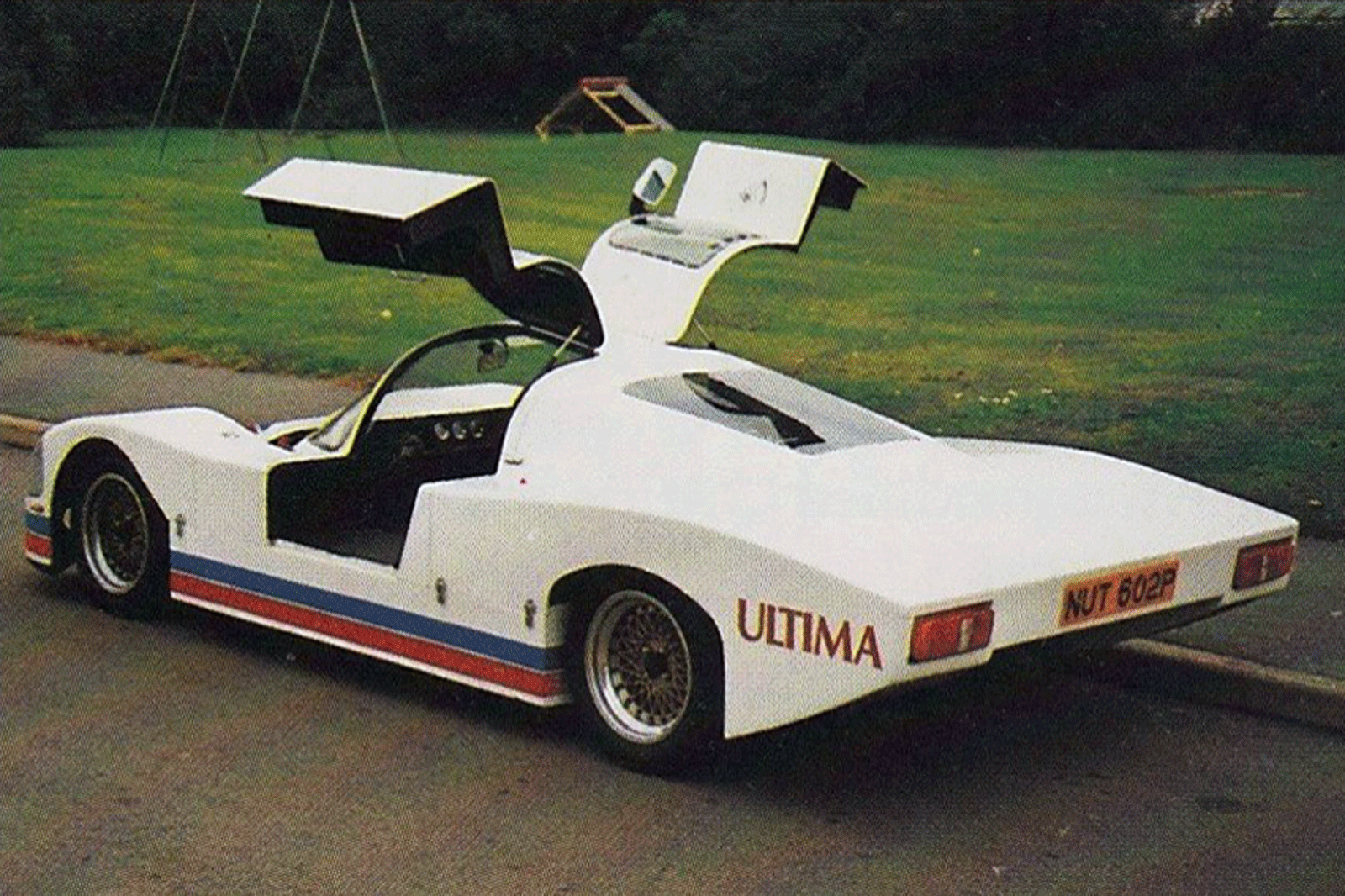 "Moreover, the beast is pretty wide. Your ego works overtime on the outward view, all sculpted Can Am-style wheel arches, but then suffers a massive crash with the rending sound of glassfibre graunching pavement.