Prior to the inaugural season of the Formula One World Championship in 1950, there was the European Drivers' Championship, held from 1931 until the outbreak of World War II in 1939.
After Alfa Romeo's domination of the first two seasons, the series had a brief hiatus in '33 and '34. When it returned, domination by Germany's 'Silver Arrows' was the order of the day, with Mercedes-Benz's heroic Rudolf Caracciola winning three titles, and Auto Union (now Audi)'s Bernd Rosemeyer taking the laurel wreath in 1936.
The 1937 German Grand Prix at the 14-mile Nürburgring was one of Caracciola's greatest victories, in front of some 300,000 adoring home fans. On 30 July that year, Autocar's John Dugdale reported.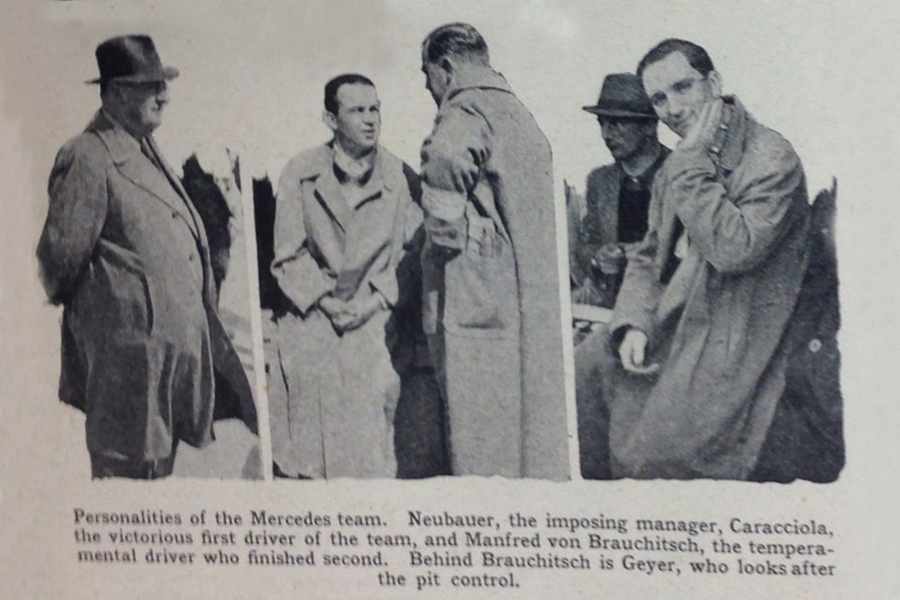 "Rosemeyer on Thursday, when it was dry, put in a lap in 9min 42.6sec (87.12mph average), a good six seconds faster than any other driver could attain, and an all-time record. This demonstrated his undoubted supremacy on the Nürburgring.
"On Sunday morning, therefore, the day of the race, twenty-six rennwagen, or racing cars, were lined up opposite the enormous grandstands, with Rosemeyer, Lang and Brauchitsch in the front. Practice times decided the starting positions, so that for once the acknowledged aces, Nuvolari and Caracciola, had to be content with the second row. Thank goodness, the sun shone on race morning."
The start of the race was a far more thrilling display than it is today: "Half a minute before zero time engines are started and the collected cars make the ground vibrate with their concerted roar. A maroon fires and the smoke from spinning wheels and exhausts blows up to join the maroon's white puff. The cars move off the line together, accelerating quickly to almost 100mph before the first bend."