The DS X E-Tense concept car, unveiled late last year, is the French firm's vision of what motoring will look like in 2035 – with DS design chief Thierry Metroz calling it a direct response to "boring" concepts from other firms.
The three-seat concept, built largely on the running gear of a DS Formula E car, features a highly unusual asymmetric design, which was inspired by a sidecar motorcycle. It features an open-top driver's seat that echoes a single-seater cockpit combined with a spacious covered passenger pod designed for relaxation.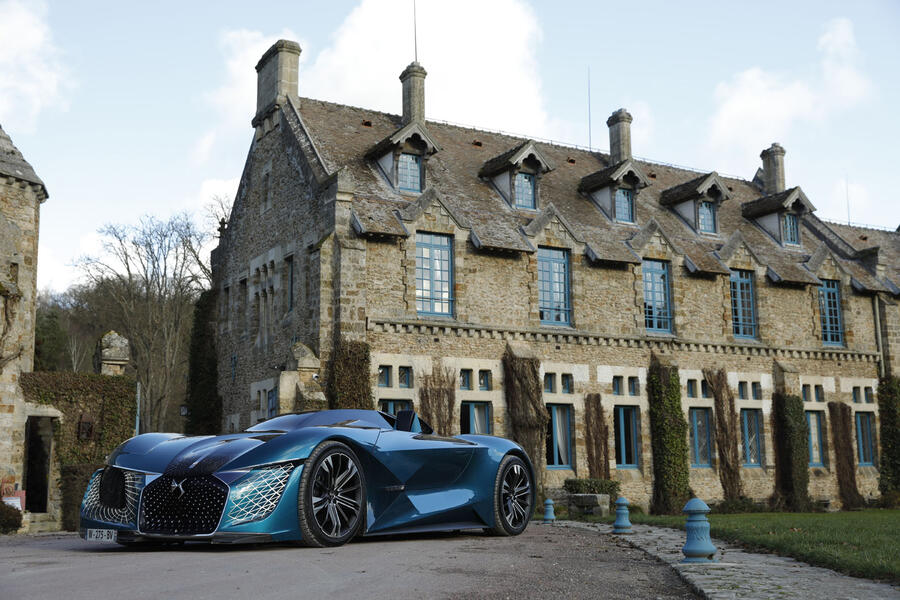 Powered by two Formula E electric motors that combine to make 536bhp – and 1341bhp in circuit mode – the concept previews a machine with autonomous capabilities, allowing the owner to choose between an intense driving experience or being driven in comfort.
Metroz said the X E-Tense aims to show how the firm can marry autonomy with driving experience. "When I look at electric and autonomous concepts from other brands, I am really afraid," he told Autocar. "They all use the same design philosophy: they are white and look like something between a washing machine and a phone box. There is no soul or emotion. It's really very boring.