Volkswagen has revealed future powertrain plans which include 48V mild hybrids and advanced petrol engines.
Bio and synthetic fuels are also on the way and are expected to "revolutionise the environmental balance sheet for internal combustion engines," according to a company spokesman.
Diesels also remain high on Volkswagen's agenda. "Diesel has a long, clean future ahead of it," said the spokesman.
Autumn Budget: diesel tax hike confirmed
Electrification will form an essential part of the strategy and includes both front-wheel-drive and four-wheel-drive 48V mild hybrid technology.
The mild hybrid is powered by a 148bhp 1.5 TSI turbocharged petrol engine equipped with an 8kW belt-integrated starter generator (BISG), giving fast stop-start, boosting engine torque and recouping energy to store in the car's 48V lithium ion battery.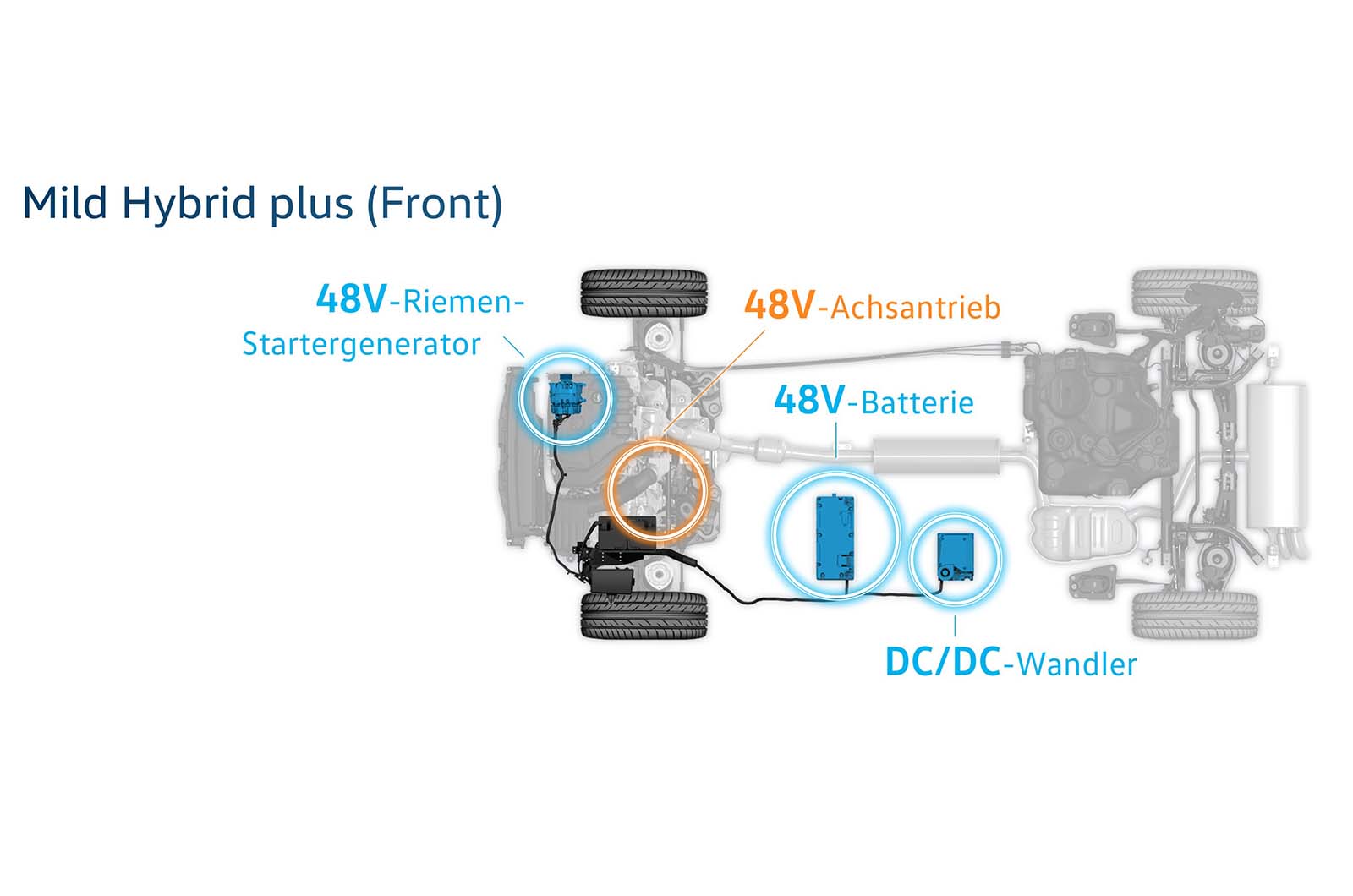 A 'mild hybrid plus' version incorporates an additional 35bhp electric motor driving either the front or rear axle. This feeds extra torque to the driveline and recovers energy through regenerative braking, with the engine shut down to save fuel. The powered rear axle drive aids traction and improves cornering balance in slippery conditions. The mild hybrid systems are expected to give a fuel consumption benefit of around 7mpg over the regular 1.5 TSI engine.
A new version of the 128bhp 1.5 TSI engine equipped with a variable geometry turbocharger is claimed to have the highest compression ratio for a turbocharged engine and to deliver best-in-class fuel economy. The engine also runs on the Miller Cycle, a special high-efficiency operating regime. It's set to go on sale in the UK in the Golf 1.5 TSI in the near future. A 158bhp version of the engine is under development, as is a bi-fuel prototype that can run on both compressed natural gas (CNG) and petrol.