Production of the Seat Ibiza ST small estate has been halted because of poor sales and the rising popularity of small SUVs.
The Ibiza ST is the latest model to be dropped from the unpopular sub-compact estate segment, following the departure of the Renault Clio SW in 2013 and the Peugeot 207 SW in 2014.
Read our top 10 list of the best small SUVs on the market
Analysts say that small estates – known in the industry as the B-SW segment – have never been particularly sought after in the UK. Cars of that type account for a tiny amount of the overall sub-compact segment - between 1% and 3%.
"Last year the B-SW registrations totalled 8234 units, and September 2016 year-to-date shows a 3.2% increase at 6705," said Felipe Munoz, a global automotive analyst at market research firm Jato. "However, their segment share was almost half that posted in 2009, at 1.72% of the B segment total."
Munoz said that Ibiza ST sales had dropped continuously since its 2011 peak of 2544. Last year, only 686 were sold, and over that time its share of overall UK Seat sales fell from 13.3% to just 3.4%.
The departure of the Ibiza ST means that the Skoda Fabia Estate and Dacia Logan MCV are the only small estates still on sale in the UK. The Fabia Estate sold 4131 units in 2015, and the Logan 3417.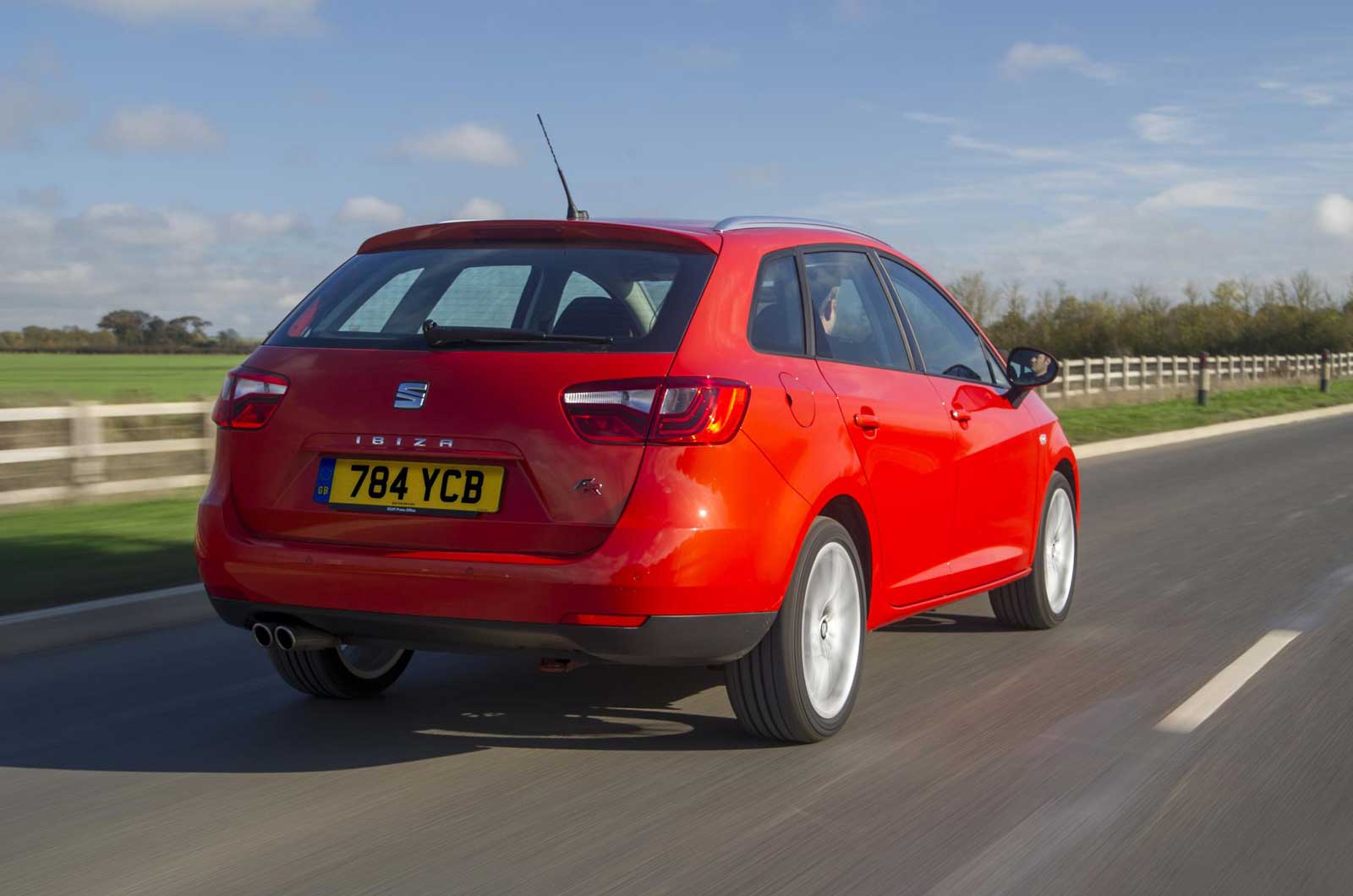 Munoz said the rise in popularity of small SUVs (B-SUVs) was a major factor in the declining sales of small estates. He noted that most small SUVs have an estate-like bodyshell but are taller, making them both more capable and more attractive to customers.
"The B-SW average prices are not far from the B-SUVs," he said. "In fact, in the UK the average price of the registered Peugeot 2008 in the first half of 2016 was 7.8% higher than the average price of the Seat Ibiza ST.
"In general, the SW body type continues to lose ground in the majority of global markets. Only Italy, Germany and Northern Europe show a preference for that body type. SWs have almost disappeared from the US market, while in China and South America they are quite rare to see."