Sitting on a bucket seat with a substantial-looking rollcage behind him, Ari Vatanen looks to be in his natural element.
But this isn't a return to front-line competition. Instead, it's a drive in the most extreme road-going car yet to wear a BMW badge. And after a 30-mile blast across rain-sodden roads near his home in Provence, the M4 GTS has created a strong first impression.
"It's a beast, an absolute beast," Vatanen says in his soft Finnish accent. "When I think of how hard you had to work in cars with 300bhp, even 200bhp, it's amazing how far things have come."
Vatanen is now a BMW brand ambassador in France, which is excuse enough for me to make the long trek to see what he thinks of the GTS. Sitting in the passenger seat has been a tick against the bucket list and confirmation that the skills of the former world rally champion haven't faded. He adapts almost instantly to this M4's unfamiliar righthand drive layout and his spacial awareness is evident in the way he uses what seems like every millimetre of the limited width of the winding roads in the Gorge de la Nesque, traction control fluttering as it tries to deliver the engine's peak 493bhp onto the wet surface through cold Michelin Pilot Sport Cup 2s.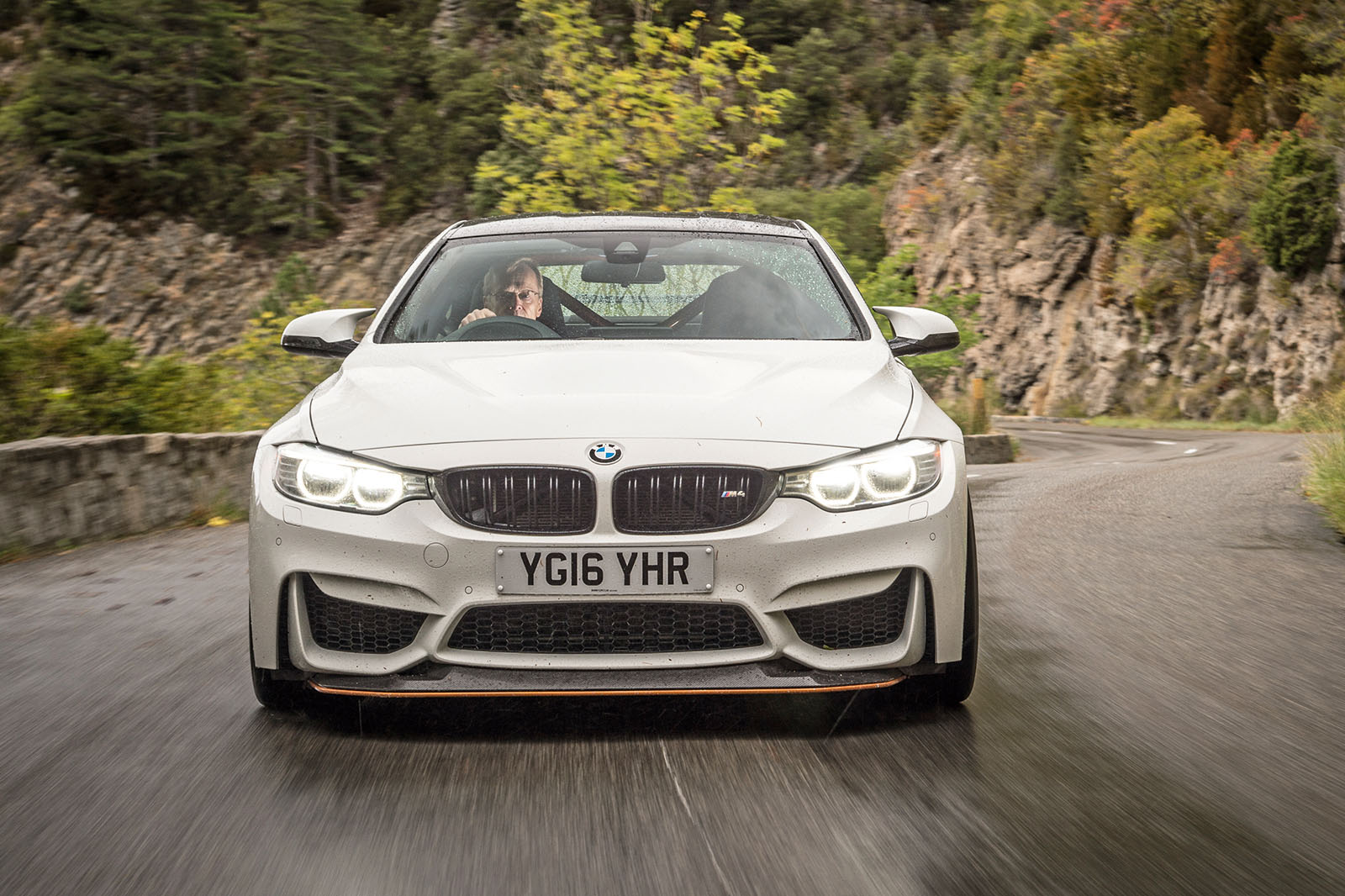 How does it compare with the Ford Escort RS1800 in which he won the 1981 world drivers' title? He laughs: "Of course, it's faster. Much faster. But it probably would not be quite as good on gravel."
SIDEWAYS TO VICTORY
I was too young to see his Vatanen's Group B heyday in anything other than television highlight packages, where I remember his Peugeot 205 T16 looking impossibly lithe and agile compared with the hulking Audi Quattros that were usually chasing it. The first time I saw him up close was at the 1992 RAC Rally, where, after waiting for hours in a dank Welsh forest, his Subaru Legacy came through the corner I was standing at faster and at a far more extreme angle than anything else, even the identical car of young teammate Colin McRae. He went on to finish second and has been one of my motorsport heroes ever since.