Can the Porsche 718 Cayman S, with a sublime chassis but two fewer cylinders, cut it against the six-cylinder BMW M2 and Jaguar F-Type?
Oh, for heaven's sake. This was supposed to be a foregone conclusion. Porsche 718 Cayman S arrives, there's barely any competition, wins. Ta-da. Best sports car in the world beats other not-best-sportscars-of-the-world. The end.
But no. I've just driven it and two alternatives around bits of MIRA proving ground, around a drifty corner, down the Fosse Way where the surface is rubbish, around some road corners where the surface is all right, and on some dual carriageways and motorways to the New Forest. And actually, it's not a very clear-cut decision at all. So I'm sorry, but we're just going to have to get on with it.
To the Porsche, then. Ah, the Porsche. It's the new car, hence the test, and it's here in £48,834 2.5-litre S guise, one of two Cayman forms at the moment. The S is the more powerful one. Its 2.5-litre engine has only four cylinders – you might have heard – instead of the six it used to have, although it makes a lot more power than the previous 3.4-litre engine used to while, on paper, emitting and consuming less. But in practice, I doubt that there's a lot in it.
It has 345bhp instead of 320bhp, which is good, apparently, but it also now has a turbocharger and two fewer cylinders, which is bad, definitely – from an aural and response perspective, any rate. But we'll come to that.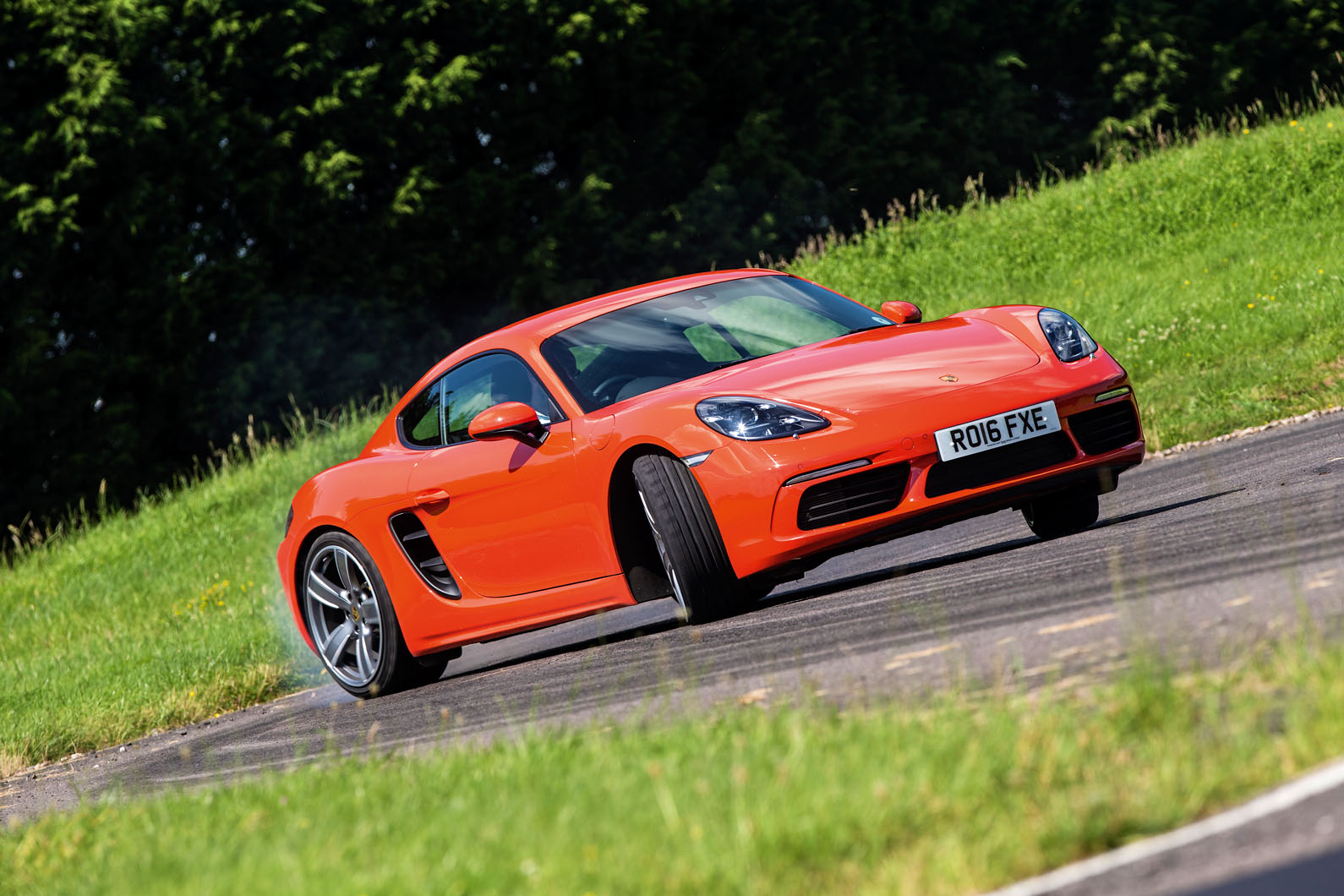 It's a two-seat, mid-engined coupé still, and the construction is much the same, but every panel apart from a couple of bits around the roof were renewed in the transition from Cayman S to 718 Cayman S. The front suspension is adapted from the Porsche 911 Turbo, the rear suspension has bits of previous-generation Cayman GT4, the steering is 10% faster than the old Cayman's was and the geometry, springing and damping are all new for the seven-eighteen.