McLaren Automotive has produced its 10,000th car five years after the brand's first road model was produced.
The landmark model is a Ceramic Grey 570S that has been finished by McLaren Special Operations and will be retained in the car maker's Heritage Collection.
The car is completely standard and therefore makes use of the same twin-turbocharged 3.8-litre V8 that's featured in customer cars. It produces 562bhp and 443lb ft of torque, and can accelerate the car from 0-62mph in 3.2sec and onto a top speed of 204mph.
The 10,000th car comes less than two years after the marque surpassed 5000 cars, something it says illustrates the fast rate of progress it has made in recent months.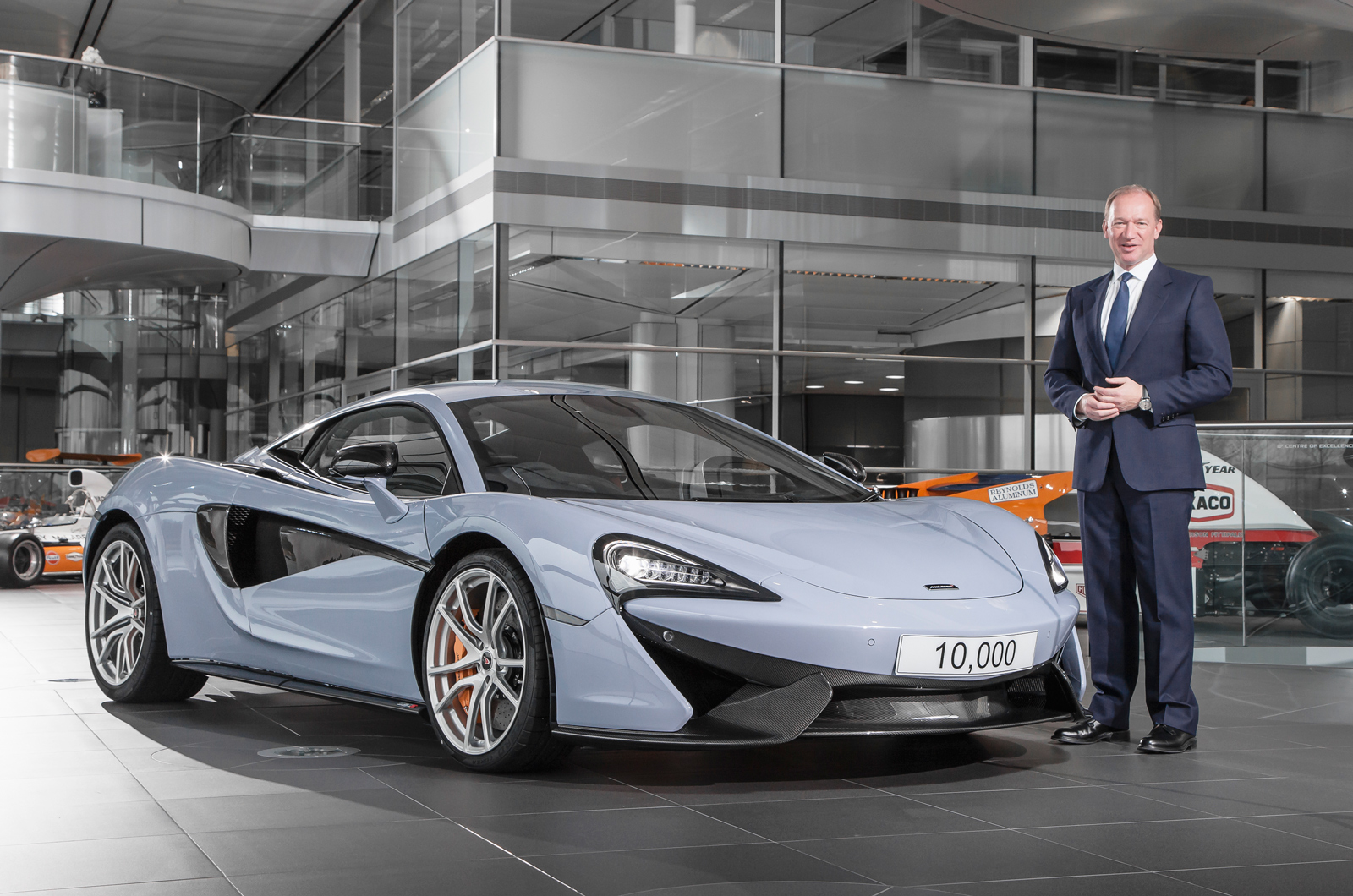 "Much of that development is thanks to the introduction of the Sports Series family of cars, and it's therefore fitting that the 10,000th car is a McLaren 570S," said company CEO Mike Flewitt (pictured above).
The Woking car maker has ramped up build numbers following the introduction of a second shift at the McLaren Production Centre, where all of its road models are produced. It has also increased its range, particularly its Sport Series line-up, which is made up of the 540C, 570S and 570GT.
The automotive arm has made a profit for three consecutive years, and it expects 2016 sales to amount to more than 3000 cars, close to double the number produced in 2015; 90% of its models are exported.
McLaren Automotive's 10,000th car comes one month after Ron Dennis, the previous CEO of the McLaren Technology Group (MTG), which is separate to the road car division, stood down following a disagreement with shareholders. The MTG is made up of McLaren's applied technology, racing and marketing companies.
Reborn McLaren F1 confirmed for production as hyper-GT