McLaren boss Mike Flewitt has said the firm's upcoming hyper-GT, a three-seater homage to the F1 road car, will be a completely different proposition from the P1, its immediate predecessor in McLaren's Ultimate Series range.
The model, codenamed BP23, will use a hybrid powertrain and be the most powerful McLaren yet when it arrives in 2019. Production will be limited to 106 units, the same number as the original F1. All 106 examples have already been sold to customers hand-picked by McLaren for their loyalty to the brand and how they use their cars.
Whereas the P1 was pitched as being the ultimate sports car, the BP23 will be all about supreme levels of on-road performance and usability, and being an "incredible road car", according to Flewitt, rather than being designed to lap a circuit quickly. This means the suspension and aerodynamics can be optimised for covering long distances quickly and in comfort.
Talking about the differences between the P1 and the BP23, Flewitt said each Ultimate Series model would have its own unique positioning and purpose.
Despite being a three-seater, the BP23 should not be seen as a replacement for the three-seat F1, but more a homage to it. On that three-seat layout, Flewitt said lots of work had been done to make access for the driver as easy as possible. The driver's seat will be a full-sized one and the ones either side of it will be slightly smaller but still capable of accommodating adult passengers of a certain size.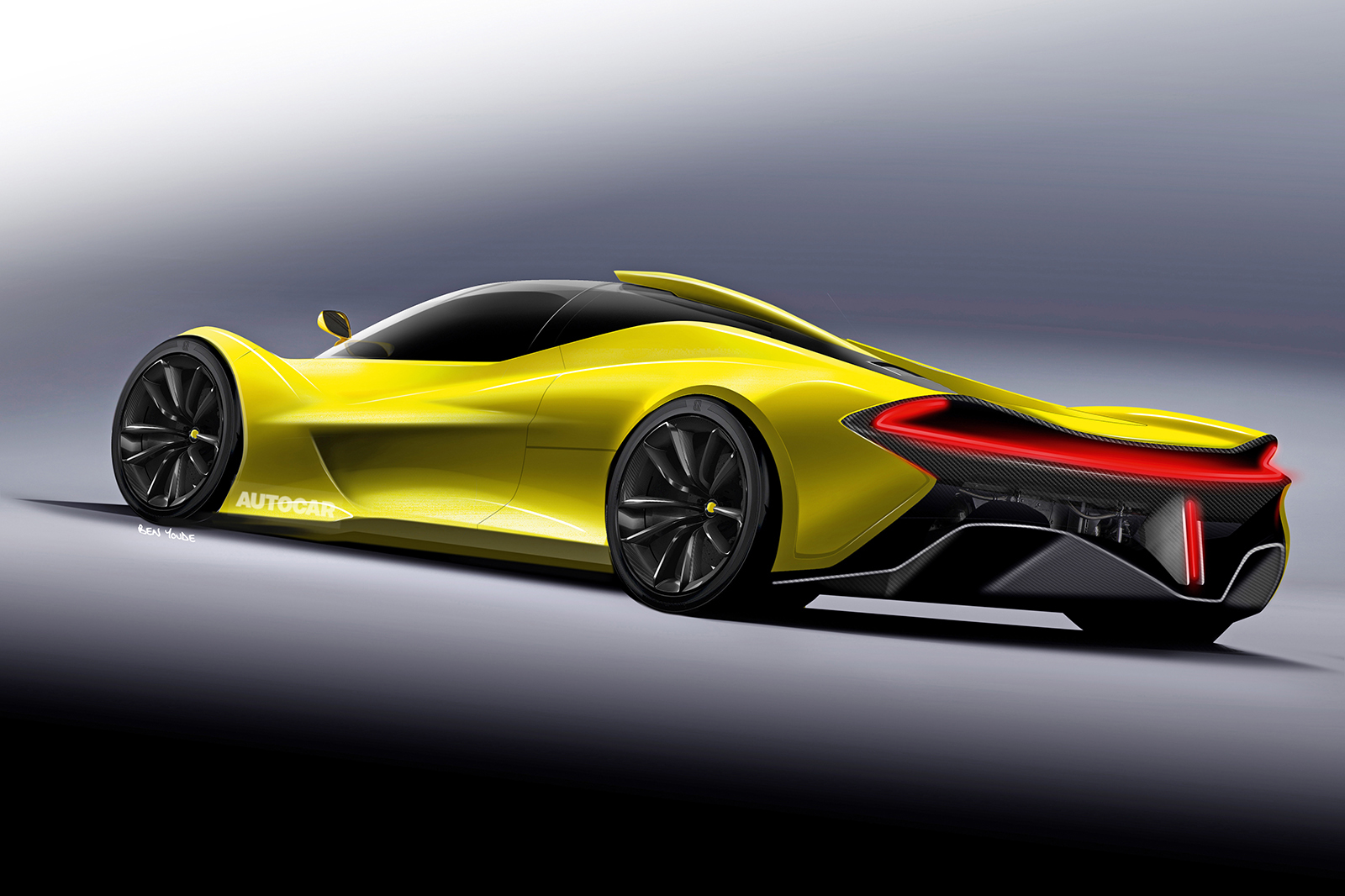 The car's carbonfibre structure will incorporate elements of the new one being developed for production in 2020 in McLaren's new Sheffield manufacturing facility and the existing design.
McLaren has previously said the BP23 is "a car designed for long journeys but with the high levels of performance and driver engagement expected of any McLaren".