Lamborghini's recent announcement that its Huracán Performante had broken the Nürburgring production car lap record by lapping the 12.9-mile Nordschleife in just 6min 52sec set the car world aflame.
Opinion was divided: on one side were those celebrating an era when a road-legal supercar can get within 41 seconds of Stefan Bellof's all-time record set in a Porsche 956 in qualifying trim. On the other were people wondering just how the 631bhp Lamborghini could take five seconds out of the previous record of the 874bhp Porsche 918 Spyder, with the scepticism triggering some critical analysis of the supporting in-car video.
Lamborghini Huracan Performante smashes 918 Nurburgring record
Like it or not, Nordschleife records matter, certainly to those car makers taking increasing risks to claim them. Nothing demonstrates the rate at which performance cars have developed like the 'Ring record, which has fallen by nearly a minute in the past decade alone. In a part of the market where the fastest cars increasingly boast sub- 3.5sec 0-60mph times and top speeds of more than 200mph, it's one of the few common benchmarks.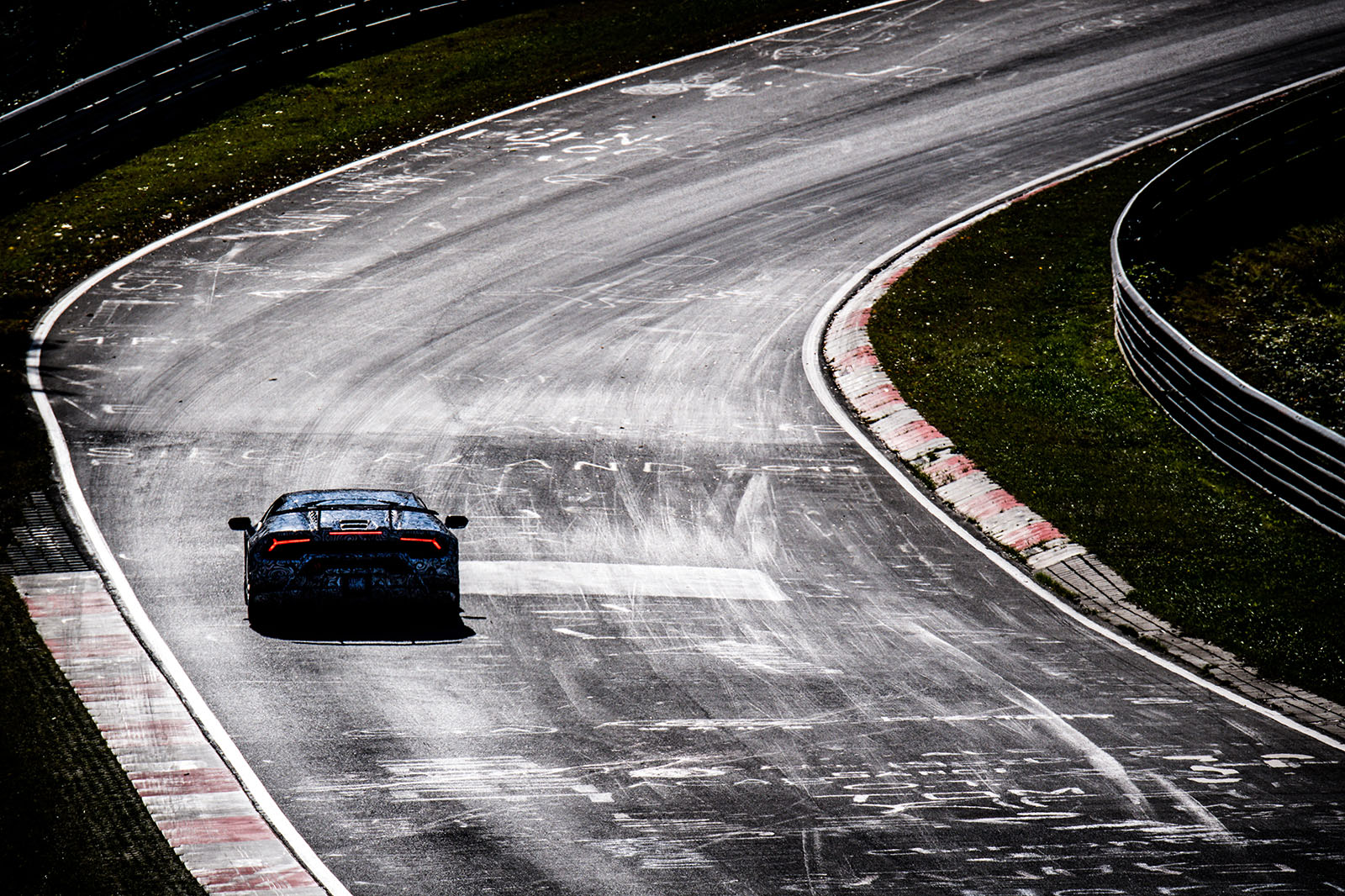 What's lacking is an agreed standard, with manufacturers claiming records off the back of their own timing, and with the grey area of what constitutes acceptable modifications to a production car. Most record-setting cars are fitted with roll cages that, we're assured, do not have an impact on the car's rigidity. Some manufacturers remove an equivalent weight of trim to compensate for the weight of the roll cage, while others use super-sticky track-biased tyres from the furthest and least-ticked reaches of the options list.
American car enthusiast Jim Glickenhaus is suggesting a solution – and a compellingly mad one – inspired in large part by his frustration at the unverifiable times that have been claimed.