The track-focused Lamborghini Huracán Performante has been revealed at the Geneva motor show, a week after a camouflaged version smashed the Nürburgring production car lap record, beating the Porsche 918 Spyder's time by 5.0sec.
Driven by Lamborghini test driver Marco Mapelli, the Performante recorded a lap time of a 6min 52.01sec.
The Huracán Performante uses a 631bhp, 443lb ft mid-mounted 5.2-litre V10, which is the most powerful engine of its type yet produced by Lamborghini. The model can hit 62mph from rest in 2.9sec, 0.3sec faster than the regular Huracán, and top speed is 202mph. With a dry weight of 1382kg, it has a power-to-weight ratio of 464bhp per tonne.
Lamborghini said the engine has an "optimised" torque curve, with 70% of torque available at just 1000rpm. The car's seven-speed dual-clutch automatic transmission has also been "optimised in order to match the increased performance".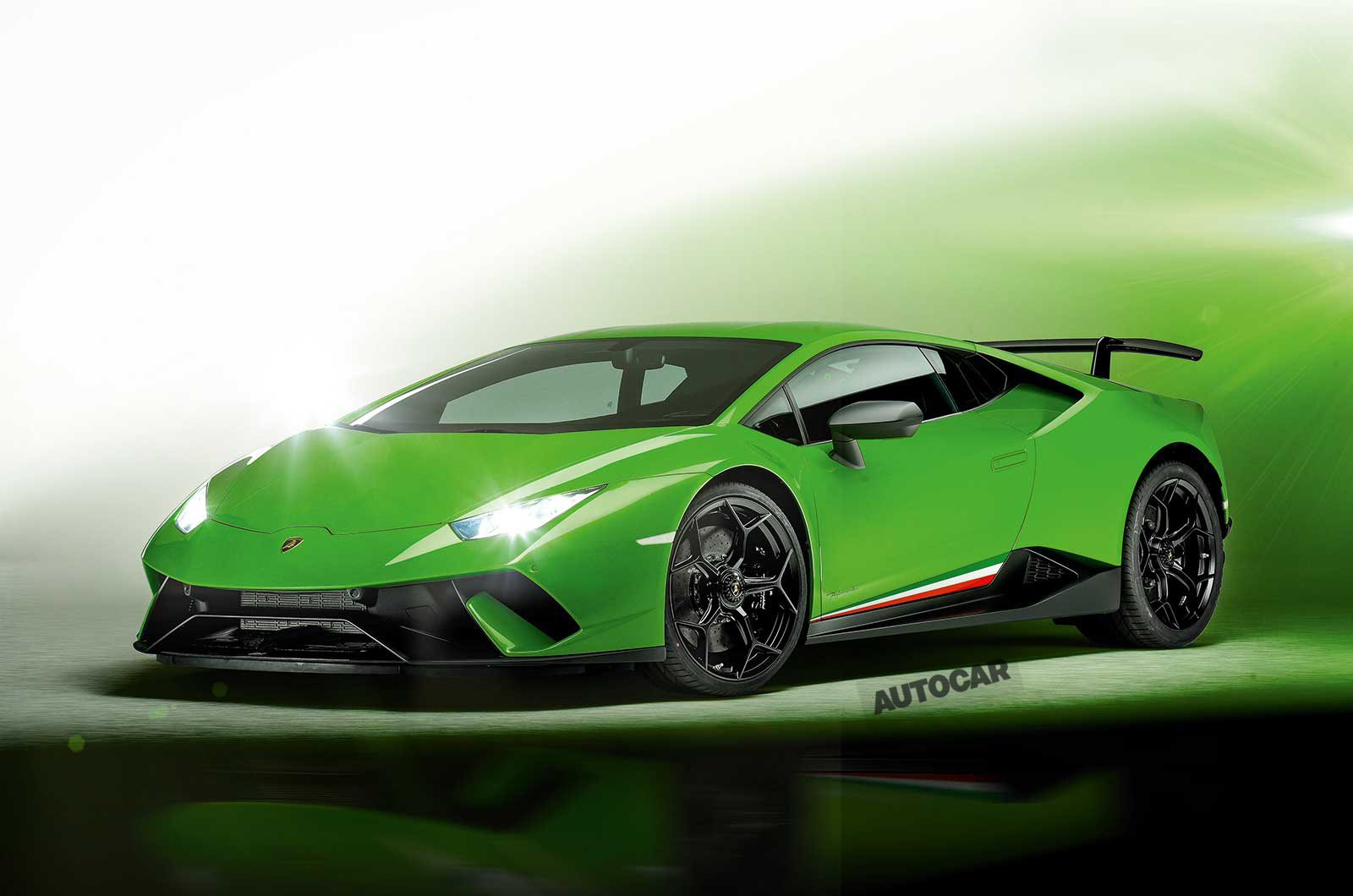 The Performante features a new, ultra-lightweight forged carbonfibre composite material, which has been patented by Lamborghini and allows complex moulded shapes to be made in one piece.
Use of the new material is focused on active aerodynamic elements. The Performante's fixed rear wing, including its air ducts and flaps, is made from a single piece of forged carbonfibre. The flaps close for maximum downforce and open for maximum air flow using an electro-actuator system, which gives an 80% reduction in weight compared with a hydraulic system, the supercar brand claims.
The rear wing also features an inner air channel, which splits to the left and the right to allow aero vectoring for high-speed cornering. The duct can be closed on either side depending on which way the car is cornering, in order to generate low drag on the exterior wheel and high downforce on the inner wheel, all of which improves the cornering performance.