Major security shortcomings in some of Britain's most popular cars have been revealed by Autocar's sibling brand What Car?. Certain models are at risk of being stolen in a matter of seconds.
Three cars scored particularly poorly in What Car?'s keyless technology investigation. The worst performing was the new DS 3 Crossback, in top-spec Ultra Prestige guise, which could be entered and started in as little as 10 seconds using key code grabbing technology.
The Audi TT RS Roadster could be driven away in the same timeframe, but only if its keyless entry system was active and anti-theft motion sensor technology had not disabled the keyfob. With these preventative measures in place, the car could not be entered or driven.
The 2018 Land Rover Discovery Sport test car performed better, although could still be stolen in 30 seconds because it was not equipped with Jaguar Land Rover's new ultra-wide-band radio technology, which prevents replication of the key's radar signal by transmitting on a wide range of frequencies. This system is available on current models.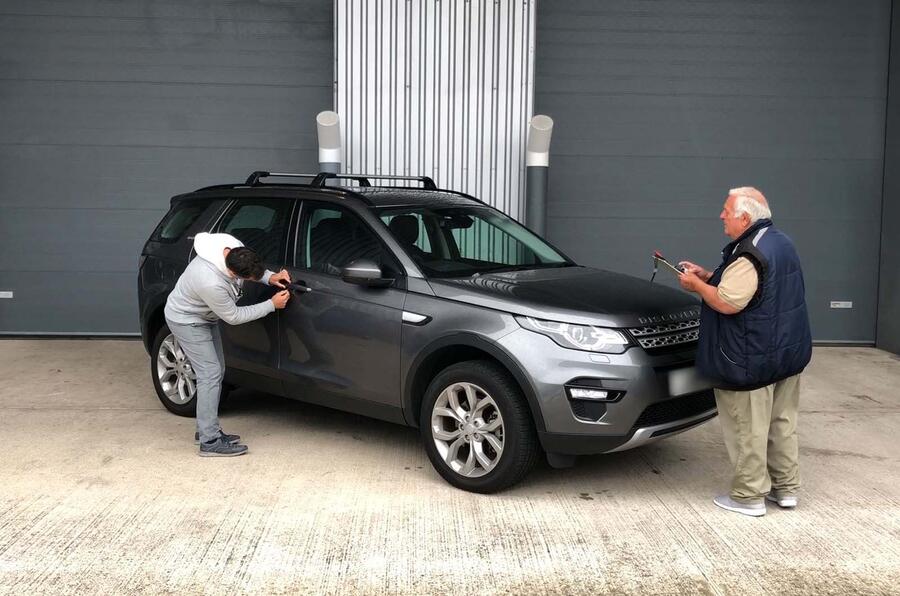 Best performing in the tests were BMW's BMW X3 SUV and the Ford Fiesta. It took What Car?'s security experts 40 seconds to gain entry to each vehicle, and another 20 to drive them away.
Some brands, including BMW, Ford and Mercedes-Benz, have rolled out motion detector technology which effectively shuts down a key's radar signal when it is not in use. This makes it more difficult for thieves to use a scanner to lock onto the signal and gain entry to the vehicle.
Of the seven models tested by What Car?'s security experts, none could be stolen when their keyfobs had been deactivated, although this functionality has not been universally adopted by manufacturers.