Automotive supplier Bosch has revealed a self-driving shuttle concept ahead of its debut at January's Consumer Electronics Show (CES) in Las Vegas, US.
The electric four-seater previews the German company's intentions to offer a "unique package of hardware, software, and mobility services for shuttle mobility of the future".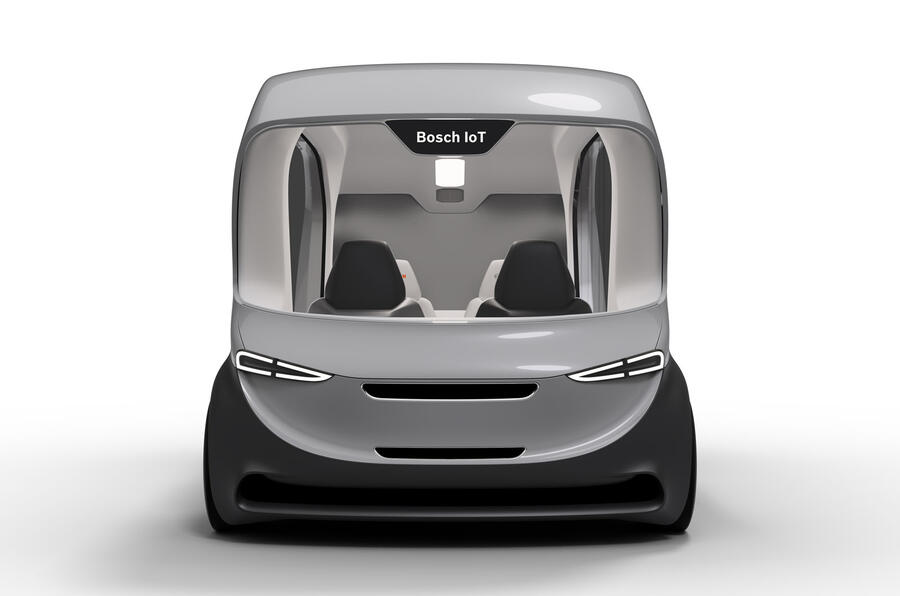 Bosch has been working on autonomous technology for many years, and it last year announced that it was working on a fleet of driverless taxis with Daimler, the parent company of Mercedes. Trials will begin in 2019 on busy urban roads in San José, California, US.
This concept is the next step in Bosch's bid to play an important role in the self-driving revolution in the coming years.
Described as having a "light, airy, minimalistic design", the driverless vehicle is said to be capable of travelling almost silently through urban environments.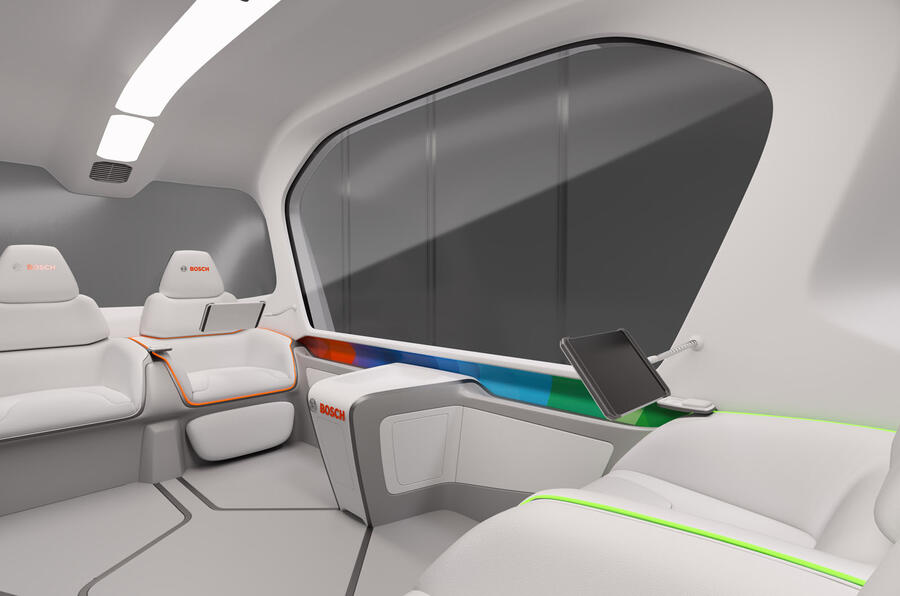 Bosch's concept features 360deg sensors and an intelligent battery management system that allows the vehicle to monitor its own power levels and locate a power source when necessary. Further to this, onboard sensors can determine whether the vehicle needs cleaning or a software update and then direct the shuttle to a location where such processes can be carried out.