Monday
It's Goodwood Festival of Speed week, and several days before the event begins in earnest, the air is filled with car-based joy. Wouldn't it be great if the pervading mood of the wider nation could emulate the optimism and happy anticipation of this mighty Sussex event, 29 years old this year? Two decades ago, in these pages, we first began to suggest that Goodwood had assumed the role of formal, exhibition-based motor shows and the trend has continued nearly every year.
This week, an unprecedented number of us are attending pre-Goodwood events in London and the south-east, most staged by car makers keen to publicise new models or company developments in the Goodwood orbit, the most effective way they know. For a Covid-ravaged year or two, we wondered whether Goodwood's progress might be abating. Thankfully, it isn't.
Tuesday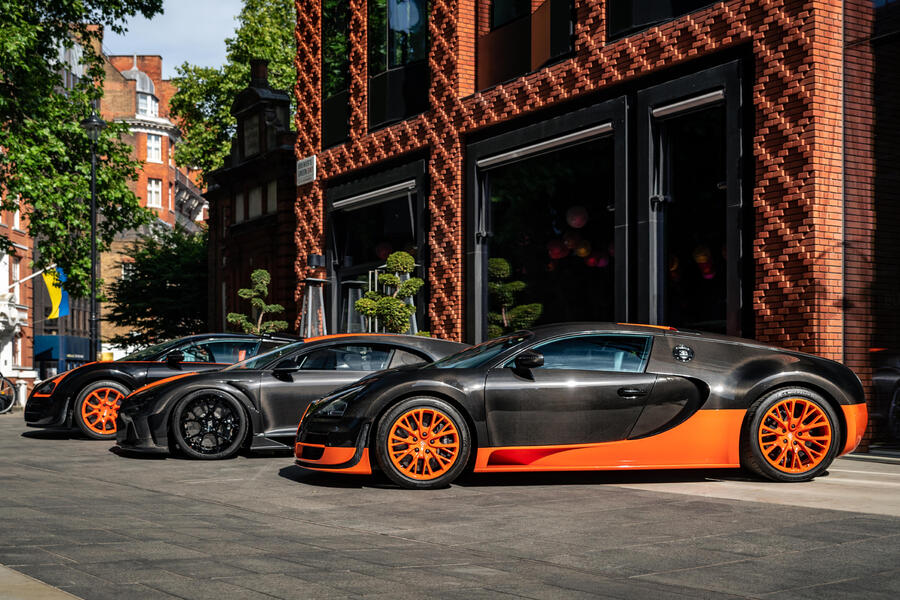 My strike-affected struggle into central London yielded a brilliant result: I spent an hour shooting the breeze with Bugatti ambassador and masterdriver Andy Wallace, and taking a close look at three record-breaking Bugattis – two Veyrons and a Chiron – that Wallace and colleagues were to run at the weekend. As well as being a winning endurance racer, Wallace is Bugatti's chief record breaker: in 2019, he achieved 304.773mph in a Bugatti Chiron on road tyres at the Volkswagen Group's legendary 20km Ehra-Lessien track.
He's impressively expert at the physics of it all. At 300mph, the Bug structure has to withstand two tonnes of downforce, balancing two tonnes of lift. Each tyre must cope with seven tonnes of rotational force trying to tear it off the rim. The car feels "pretty normal" up to 250-260mph, he says, but above that, massive forces change the tyres' shape and negate the suspension geometry. Steering inputs become "weirder" and there's no self-centring, so you have to go very, very carefully.