Here's the scenario.
You have a long weekend away planned, with lots of miles to cover. You're off to do a track day, and you have a choice of taking either a Porsche Turbo S or 718 Boxster.
Do you choose a shatteringly quick, all-wheel drive everyday supercar with a PDK automatic gearbox, or a mid-engined, rear-wheel-drive convertible with three pedals and a stick between the seats?
I've recently covered some serious miles in both while following Le Mans-winning driver Nick Tandy as he tackled two 24 hour endurance races in the space of a month.
First, I took the Turbo S to the Nürburgring and back. It is staggeringly capable. The acceleration is addictive (0-62mph in 2.9sec), it has a deliciously deep exhaust note, and it couldn't have been more at home slamming along on the Autobahn.
Read the Porsche 911 Turbo S review
Not to mention, and whisper it, at the risk of sounding boring, it's surprisingly practical. I dragged our videographer James Holloway on the trip and the boot swallowed all our luggage and his equipment, with no sweat. Just don't make any adults sit in the back for too long. 
Yet, for all its brutal pace and ability, there's something slightly detached about the driving experience. That's not to say it isn't utterly magnificent in most respects, but it's almost too easy, in part due to its grippy all-wheel drive system.
Enter the 718 Boxster.
A jaunt to Le Mans and back was enough to convince me that, regardless of how many cylinders the latest iteration has, it's the one I'd grab the keys for again in a heartbeat. It's £100,000 cheaper, too.
Read the Porsche 718 Boxster review
Much has been written about its disappointing engine sound, but it has plenty of other things going for it, such as the wonderfully poised chassis and pleasingly rapid throttle response. It too didn't offer any practical shortcomings over the few days I spent with it: boot space was reasonable enough, and even after several hours behind the wheel I never got uncomfortable.
Tandy, for the record, drives a Cayenne company car, and owns a 911 GT3 RS.
He told me: "I've got the GT3 RS because I like driving it, but my daily is the Cayenne; it's perfect for airport runs and trips to the race track."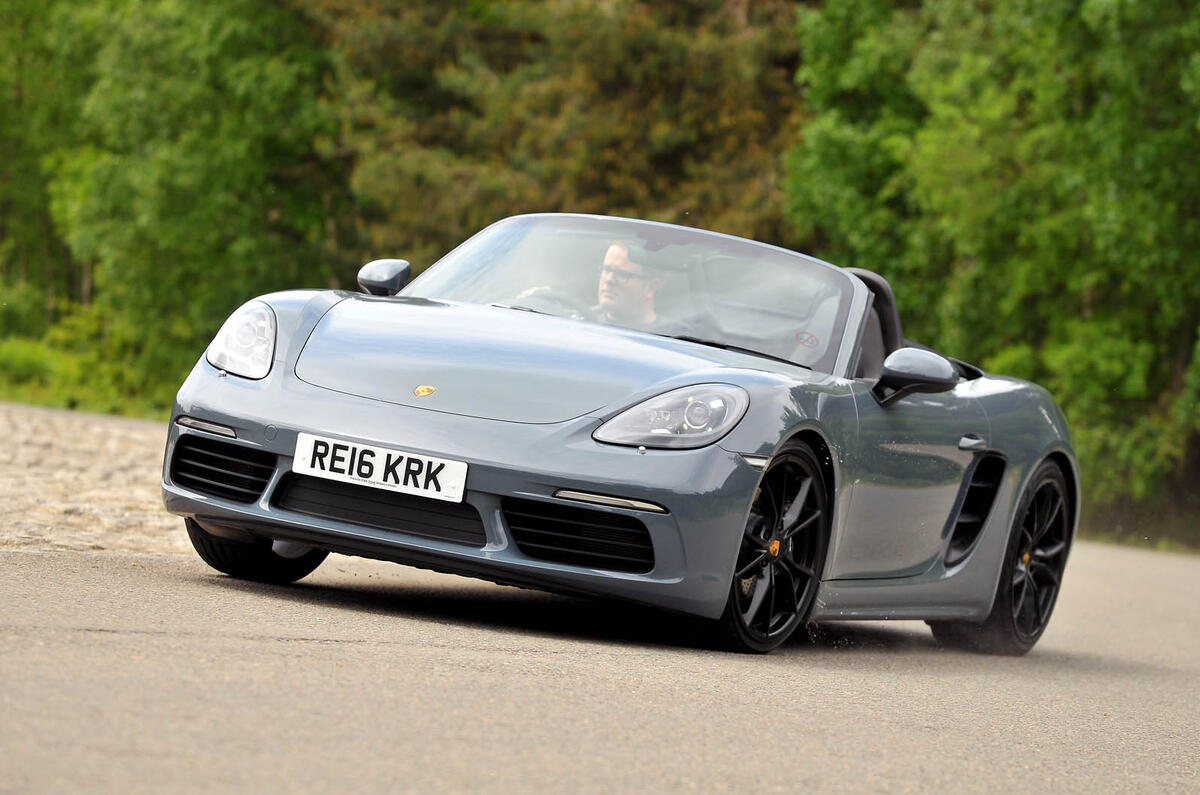 In this battle, it boils down to a case of lavish, out-and-out pace against pure driver enjoyment and, for me, the Boxster wins every time.
So, Autocar readers, what would you take? Let me know in the comments below.