There's still a few weeks to wait before we can get behind the wheel of the new Range Rover Sport, but we've formed some first impressions following a fascinating first ride in "all the bells and whistles" V8 range-topper.
Jaguar Land Rover's new dynamics guru Matt Becker, now five months into the job having done six months' gardening leave after his departure from Aston Martin (and Lotus before that), took us for a few laps of the Goodwood Circuit during the Festival of Speed.
This vehicle was the most dynamically oriented Range Rover Sport on offer, with rear steer, active differentials and the biggest power output you can buy. The V8 note, refined but unmissable, made it perfectly obvious what was under the bonnnet. So did the instantly deployed torque, even from the front passenger's seat.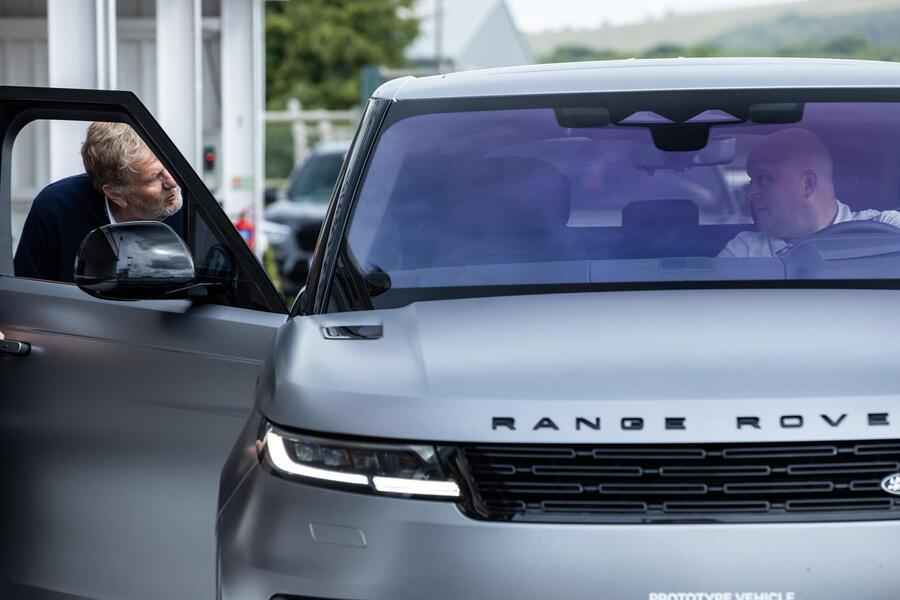 I'd driven into the circuit in a new Range Rover, the L460, and been impressed (again) with its five-star silent and supple low speed ride.
The Range Rover Sport is a subtly different proposition: lighter and shorter (though on the full-fat Range's standard wheelbase) with slightly lower seating, a higher centre console, a smaller steering wheel and twin-chamber air springs instead of the L460's single chamber items - the difference being that the twin units are deemed to suit the Sport's character a bit better.
Becker drives with the smoothness, economy of movement and superb command of a bloke wh's spent the past 35 years driving cars of all types on the limit, but the Sport's innate stability and poise were also unmissable. It turns in with the accuracy and neatness you only find in the very finest SUVs (and not so many normal cars).