The DTM, Germany's high-profile, high-powered touring car series, returns to Brands Hatch this weekend – but it's not the DTM as we've always known it.
First, traditional but outdated V8s have been ditched in favour of in-vogue turbocharged four-cylinder engines. Uh-oh. If that's not hard enough to swallow for a series built on old-school bombast, Mercedes-Benz – king of the DTM pretty much for ever – has withdrawn, replaced in part by a new effort under the guise of… Aston Martin. Eh? What on earth is going on?
Never fear. As Scottish DTM veteran and ex-Force India Formula 1 ace Paul di Resta assures us, the DTM might be different, but it hasn't really changed. "Honestly, if you didn't know the engines were different you wouldn't notice from the sound," he says. "The cars are quicker, too. They generate the power in a different way, they are very torquey – and they are fun to drive. They are brutal and still give the same old aspects to the fans: raw noise and excitement."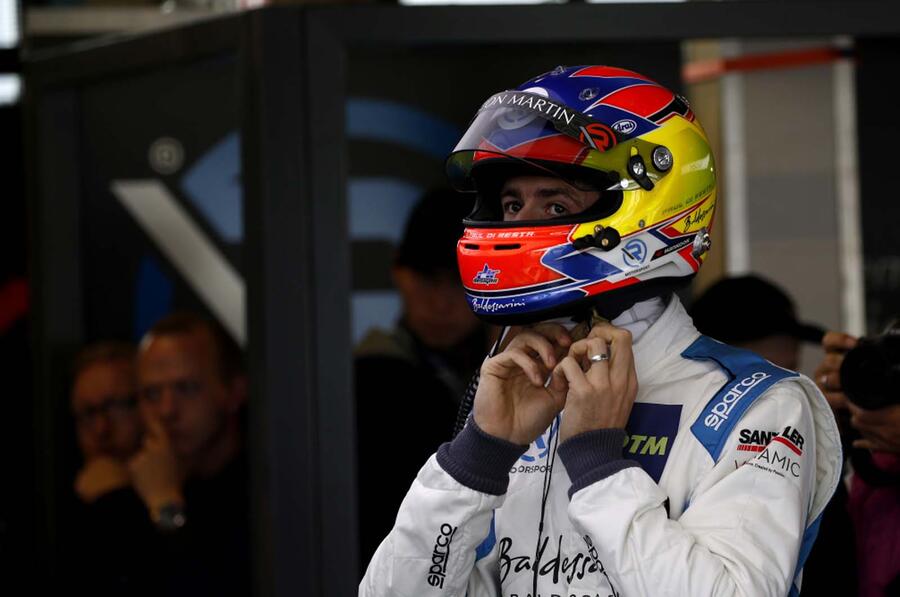 It's strange to think di Resta is still only 33, such is his experience in top-level motorsport. He raced Mercedes-powered cars for 14 straight years, beating Sebastian Vettel to a Euro Formula 3 title in 2006 before turning pro in the DTM and winning the title in 2010. Di Resta then became a rarity in successfully making the leap from the series to Formula 1, racing Merc-powered Force Indias for three seasons. Having been spat out before he deserved to be, Paul is back 'home' in the DTM while also racing LMP2 sports cars at Le Mans and in the World Endurance Championship.
So what's the DTM like without Mercedes, to whom he admits he owes his career? "I still believe they are the heart of the championship," he says, loyally. "It's been a bit strange without them. I got proposed to do this, Mercedes was stopping and it seemed like the right time to go. They will always be missed, but whether they decide to come back I don't know. That depends on who is on the board. If I was in charge they would still be here."