If you're shopping for lightly glamorous wheels on a suboptimal budget, you can get yourself a first-generation 2004 Mercedes-Benz CLK Coupé for around £1500.
There will be risks, not least the possibility of a measles-like scabbing of the paintwork and similar, structure-threatening chemical reactions occurring beneath. The unmissably modified CLK you see here, on the other hand, is on sale for around a quarter of a million pounds, perhaps more.
Among the CLK DTM AMG's many arresting vital statistics, and one of the reasons we're revisiting this high point of AMG history, is that this car is rare. Mercedes produced only 100 examples, of which 40 were right-hand drive. This was a below-the-radar Benz, launched with little publicity and offered by invitation only, ensuring an instant 2004 sellout despite a list price of €236,060. Among those buyers were said to be Formula 1 racers Jenson Button, Kimi Räikkönen and Takuma Sato. A couple of years later, Mercedes released 80 cabriolet versions, owners reputedly including Juan Pablo Montoya and Mika Häkkinen.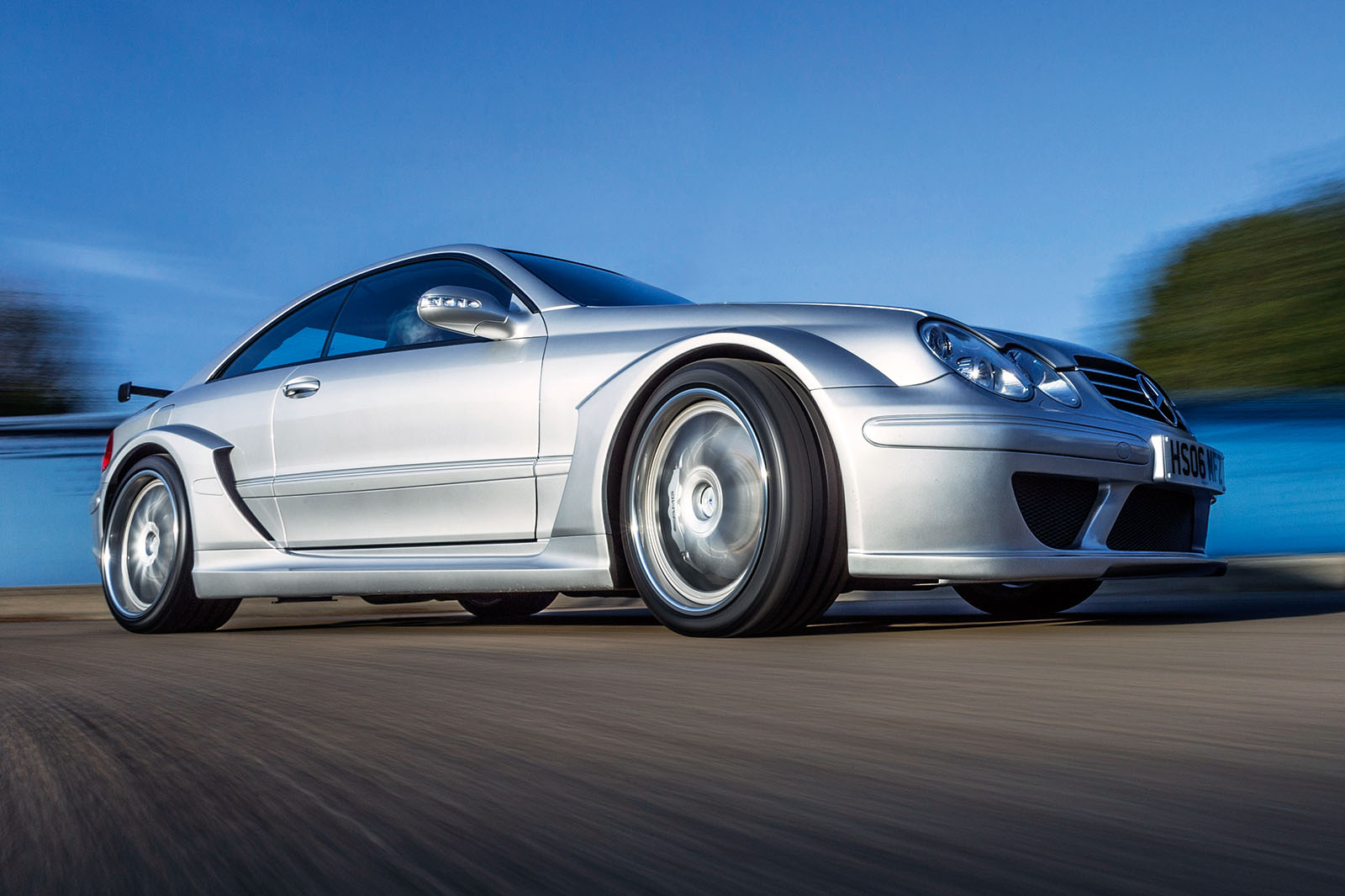 They rarely come up for sale, which is one reason why they command the price of a small fleet of C-Classes when they do. This 9940-mile example went on sale at Historics of Brooklands' 26 November auction, which is how we've got the chance for an irresistible refresh of this extraordinary Benz.
The Mercedes didn't sell when it first went on sale on the 26th November. It recieved an offer of around 200k, but is currently at Mercedes-Benz world, where it'll be on display for another week. A few prospective buyers are still sniffing around at the moment, and a lot of interest has been shown, according to a Historics of Brooklands spokesman. The 2004 Mercedes-Benz CLK DTM AMG is expected to be sold in the next few weeks, though.