There's something primal about motor racing in a straight line. Sheer power, traction, top speed… who needs corners? So this weekend, be sure to catch not one but a pair of the best and most raw spectacles on four wheels (and two). 
On Saturday, the Brighton and Hove Motor Club runs its annual National Speed Trials over a quarter-mile on the seaside town's Victorian promenade. The trials on Madeira Drive claim to be the world's oldest-running motorsport event, if you don't count the London to Brighton Veteran Car Run, the first having been held in 1905. The history is hardly continuous – its cost and inherent threat to mortality left big patches in its early history – but an act of parliament in the 1920s made the Speed Trials exempt from a UK mainland ban on closed public road motorsport that was only overturned in 2017. 
Like the Isle of Man TT, it's heartening the event has survived in this 'sensible' modern era and all credit goes to the club, which has to stump up £50,000 to make it happen each September. Club chairman Len Wooller tells us 135 cars (and counting) are on the entry, including a typical mix of supercars, hot-rodded saloons and specials – plus novelties such as a 27-litre Merlin-engined Rolls-Royce. The bikes inevitably steal the limelight in terms of speed. So will the record mark of 8.7sec, set by Roger Simmons on a Suzuki Hayabusa back in 2009, finally be beaten? The weather will have a say.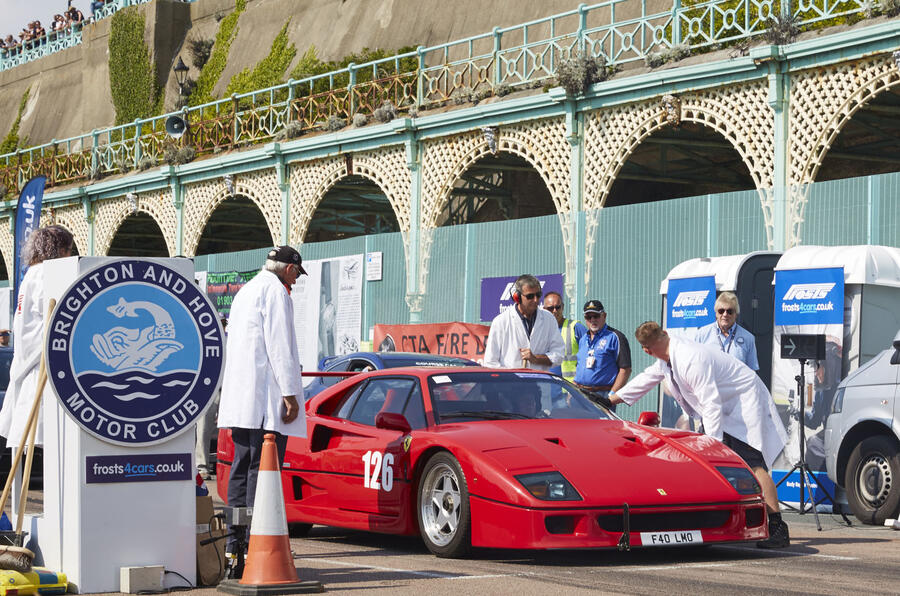 About 130 miles north, in rural Northamptonshire, the clans will gather for the climax of the straight-ahead season at Santa Pod, as the Top Fuel heroes – and in this case, they really are – vie to be crowned FIA European Drag Racing champion. 
It's impossible to do justice to the sensation of witnessing a Top Fueller explode off the line for the first time. Stand near one, even behind plastic glass, and you're hit hard in the chest by the off-the-chart force of nitromethane superpower. It's an overwhelming physical experience, and your brain struggles to calibrate what your eyes tell it. The things just vanish, covering 1000ft from a standstill in less than 4sec. And the speed across the line? North of 300mph.