Coat and jacket off. One corner of the cover up. Another one released. Pull back. And repeat. Fold one way, then the next. Lid up. Contents out. Lid down. One screw, second screw, bonnet forward. Another lid open. Gas tank revealed. Gas tap on, match lit, wooden splint burning and… it burns out. Repeat until gas flame is lit.
After a cold night slumbering in an underground car park, EX10, a Daimler Type A Tonneau, is coming to life. Or perhaps I should describe John Worth's immaculate, beautifully cared-for car as the Daimler Type A Tonneau, for while there are others, this one could perhaps lay claim to being the most beautiful, and in many regards most original.
Read more: In pictures - the 2017 London to Brighton Veteran Car Run
Restored under Worth's ownership by Wood Brothers and the team at Fairbourne Carriages, it is the car's lustre (five coats of varnish) and detail (eight coachlines per wheel spoke, 16 spokes per wheel, each requiring three layers of paint) that stand out. Some of those coachlines are out of shape, but only because during the restoration they found the originals and elected to keep them.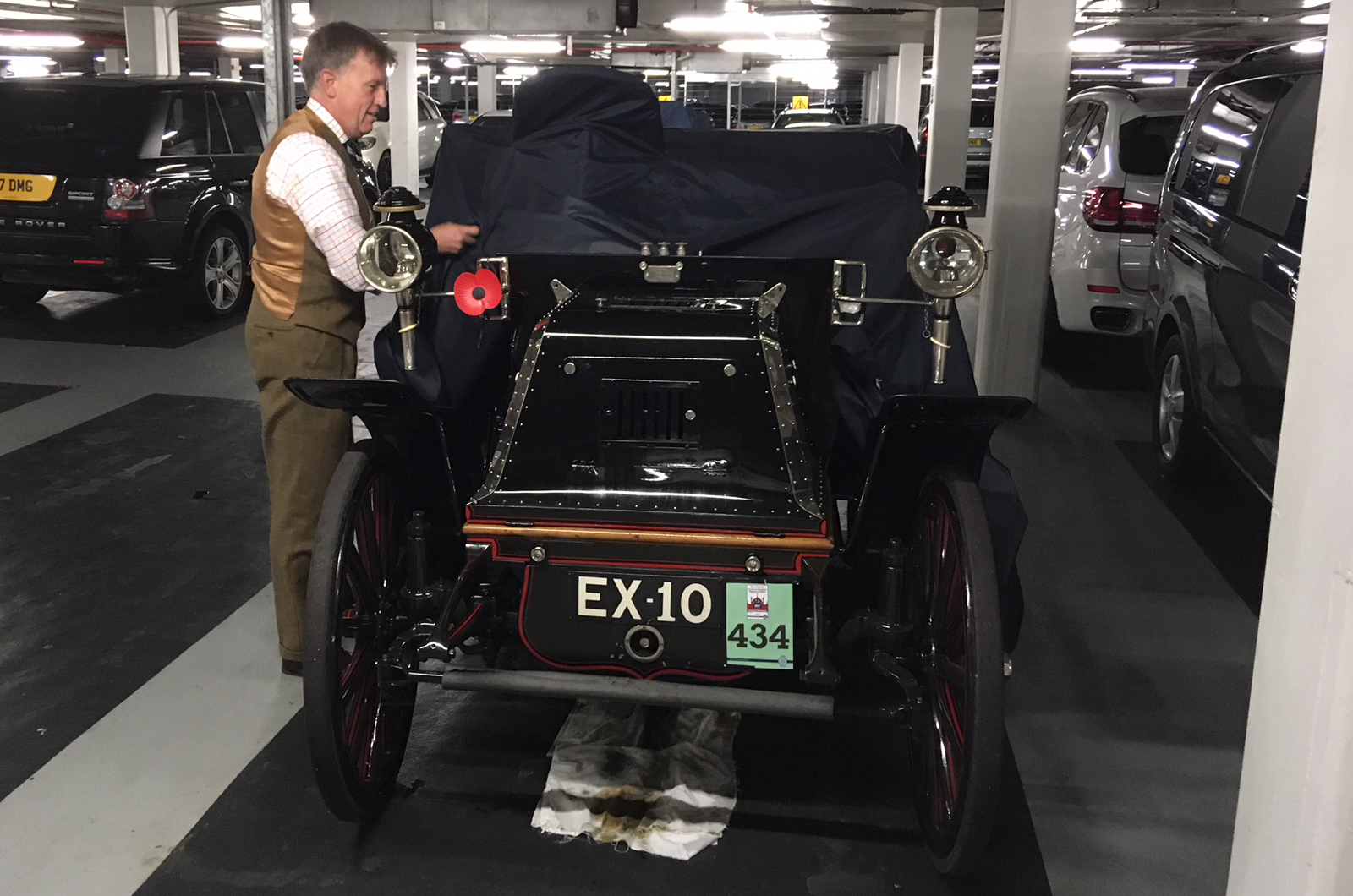 Similarly, just like archaeologists uncovering forgotten treasures, a monogram was uncovered beneath layers of paintwork. Worth's detective work tracked the initials - EE - to Ernest Estcourt, a wealthy builder, who was one of Britain's first car owners. You might expect a 117-year-old car to ooze history but, as the 6hp, two-cylinder engine cranks into life, the moment becomes all the more special: EX10 isn't just a preserved moment in time, it is a living, moving testament to former times and the hard work and dedication of an owner and team who evidently cherish it.