A track measuring 12.42 miles, featuring 156 turns, rising 4720ft to a heady altitude of 14,110ft… Like the Nürburgring Nordschleife and the Isle of Man TT course, the Pikes Peak Hillclimb in the mountains of Colorado remains a welcome exception to the rule that modern motorsport is sanitised.
This weekend, the 97th 'Race to the Clouds' will herald the usual varied roster of all-comers, including among them one who aims to become the first Brit to conquer Pikes Peak since its first running way back in 1916.
Norfolk-born circuit racer Robin Shute is the son of long-time Lotus employee Tony Shute. A US resident since 2011, he first headed to Pikes Peak with Faraday in 2017, but when the electric start-up chose not to return Shute made his own way to Colorado. This year he's brimming with confidence that a landmark overall victory could be his for the taking.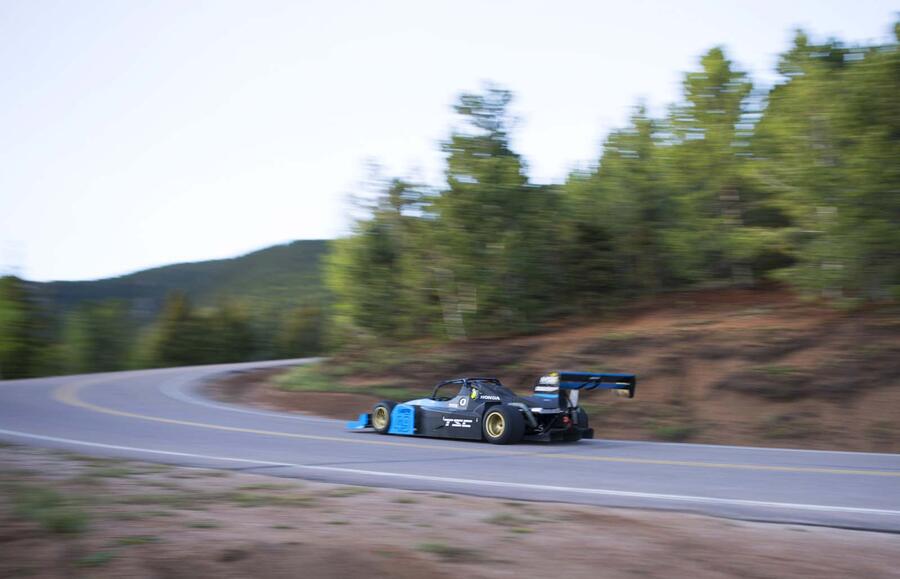 "Last year when Faraday pulled out the group of people who had been working on it still wanted to go, so we purchased a car from Canada and went about modifying it for the hill," explains Shute. "We have a couple of key partners and sponsors, but the premise is it's a group of friends working on a car out of a home garage. It's not a professional team, but we are all professionals in automotive industries."
There's no all-electric Volkswagen ID R this year to blitz the course record, which stands at a staggering 7min 57.1sec thanks to Romain Dumas's 2018 effort. But Shute reckons his modded prototype has records of its own to grasp below the 8min 30sec mark, along with a historic overall victory.