The Volkswagen ID R Pikes Peak was designed to showcase the capabilities of electric technology and prove that it could match combustion-engined machines — and the anticipation that greeted its appearance at the Goodwood Festival of Speed suggests it has done just that.
After Romain Dumas blitzed the outright record on the 12.42-mile Pikes Peak International Hill Climb with the 671bhp electric challenger, there was speculation that he could eclipse Nick Heidfeld's 19-year-old Goodwood hill record of 41.6sec.
Pikes Peak 2018: Volkswagen ID R breaks outright record
That outright record was set in Mika Häkkinen's 1998 Formula 1 championship-winning McLaren-Mercedes MP4/13, and the fact that many seriously considered an EV could beat its time highlights how the ID R and other machines are changing perceptions of electric tech.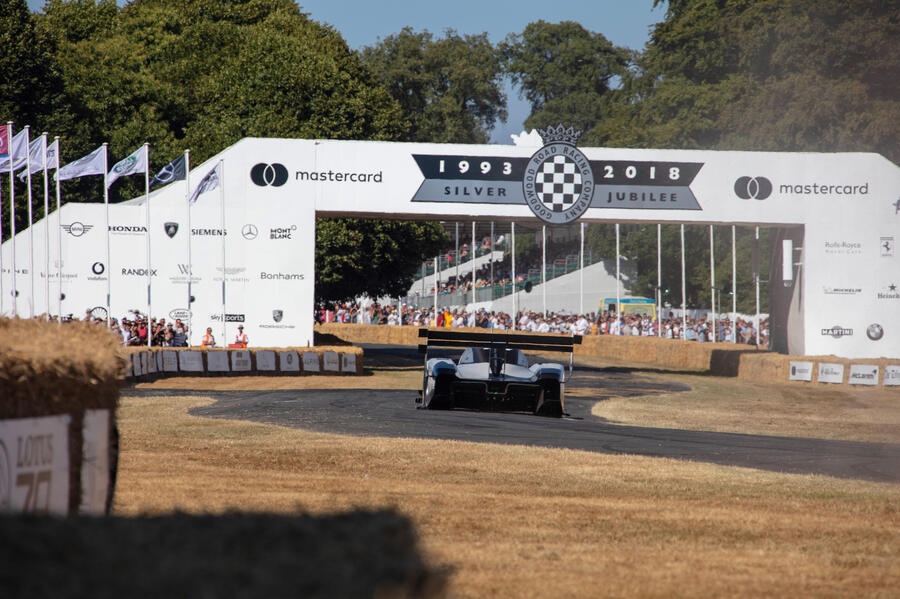 In truth, the ID R Pikes Peak — at least in current form — was never likely to beat Heidfeld's time. The machine's relatively small engines were designed to offer workable power throughout a 12.42-mile course, rather than dumping all that energy on a 1.16-mile run, while the massive rear wings — vital to producing downforce at altitude — are likely to be an impediment on the quick Goodwood hill.
Dumas set the ID R Pikes Peak's quickest time of 43.05sec on Saturday — enough to shatter the electric hill record of 46.34sec, set in 2013 by Jonny Cocker in an 850bhp Lola-Drayson B12 69/EV prototype.
Volkswagen ID R Pikes Peak goes fastest in timed Goodwood shootout
Autocar caught up with Dumas at Goodwood to find out his view of the event. What did you make of the festival?