The Society of Motor Manufacturers and Traders (SMMT) test day at Millbrook Proving Ground isn't the sort of place you'd expect to find motorsport royalty.
With the major car makers gathering in one place, it's typically a prime opportunity for motoring journalists to have a go in the latest facelifted models, drink as much complimentary coffee as their bowels can handle and chew the cud with PR folk You can imagine my surprise when I was pulled away from this, er, 'challenging' schedule by an offer to accompany Sébastien Loeb, the most successful driver in the history of the World Rally Championship, on a flying lap of Millbrook's daunting Hill Route.
I'm very familiar with this circuit and regular readers of Autocar might be too, because it is where we assess our road test subject each week. It's a treacherous track that combines dramatic changes in elevation with sharp, cambered corners and plenty of trees to hit. You could say it is a bit like a rally stage, then.
World Rallycross Championship's switch to electric cars approved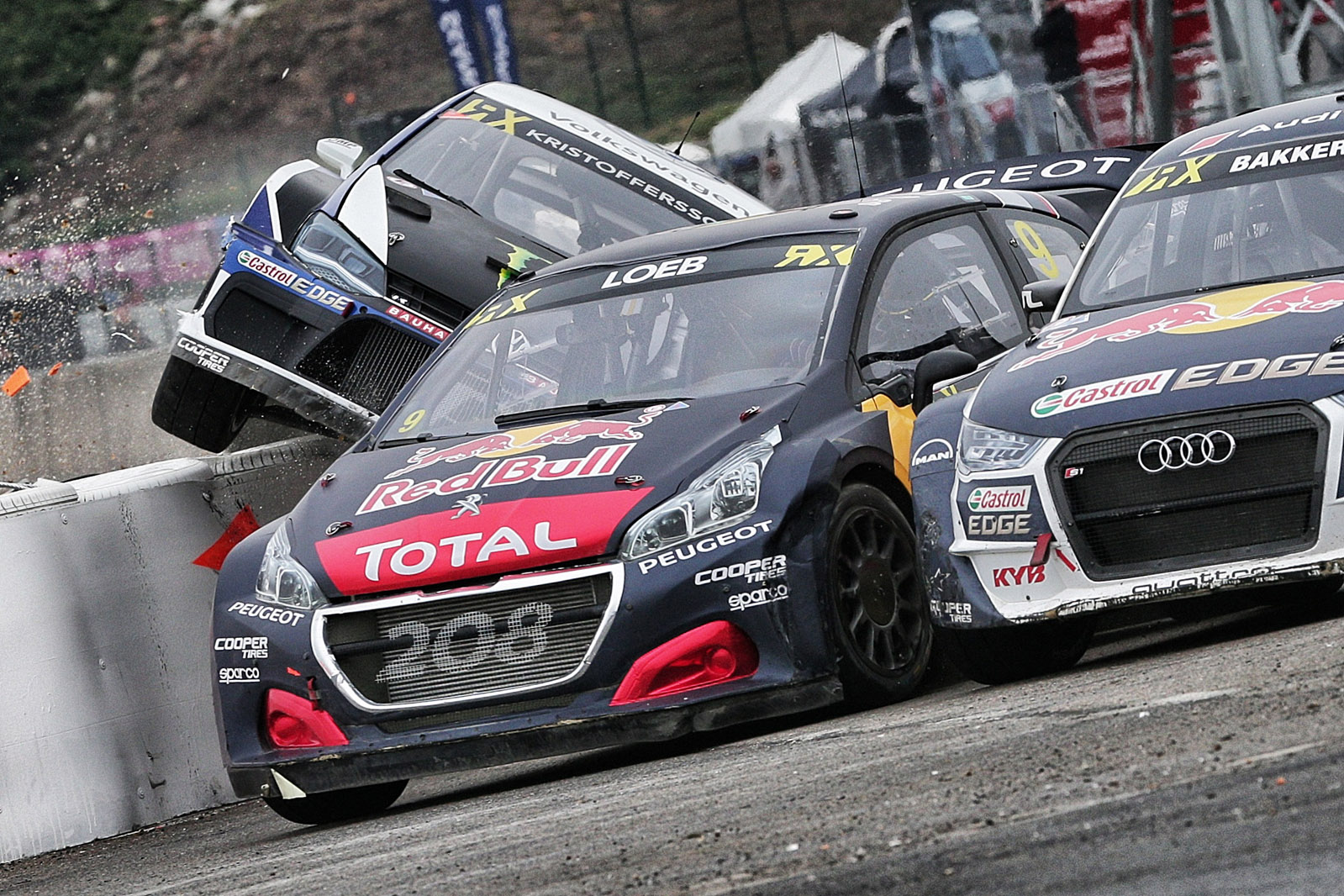 And the road car in which I'll be playing Loeb's co-driver? That'll be a Peugeot 208 GTi by Peugeot Sport – a 205bhp turbocharged 1.6-litre hot hatchback that can hit 62mph from standstill in 6.5sec. The choice of car is no surprise; Loeb currently drives a 208 in the FIA World Rallycross Championship (WRX).
As we drive out to the track, it becomes apparent that Loeb is quite a fan of the 208 GTi. "It's a good car," he says. "It's a small little sports car like the ones I enjoyed when I was younger. It's quite reactive.
My rallycross version is more fun, though, mainly because it has about 600 horsepower."