Hyundai's works World Rally Championship effort may have been started from scratch just three and a half years ago in December 2012, but it's going from strength-to-strength.
This year the team has taken two outright wins in the WRC on sheer pace alone and is now lying second in the manufacturers' championship behind Volkswagen.
Part of the game plan was to introduce a privateer programme in the form of Hyundai Motorsport Customer Racing, formed in 2015. The new division shares half of the 16,000m2 Hyundai Motorsport headquarters at Alzenau outside Frankfurt.
The product being offered by Hyundai Customer Racing is the new Hyundai i20 R5. R5 is the technical class of international rally car in Group R that sits just below WRC and is eligible for WRC2. R5s can also be used in national rallying as well if desired.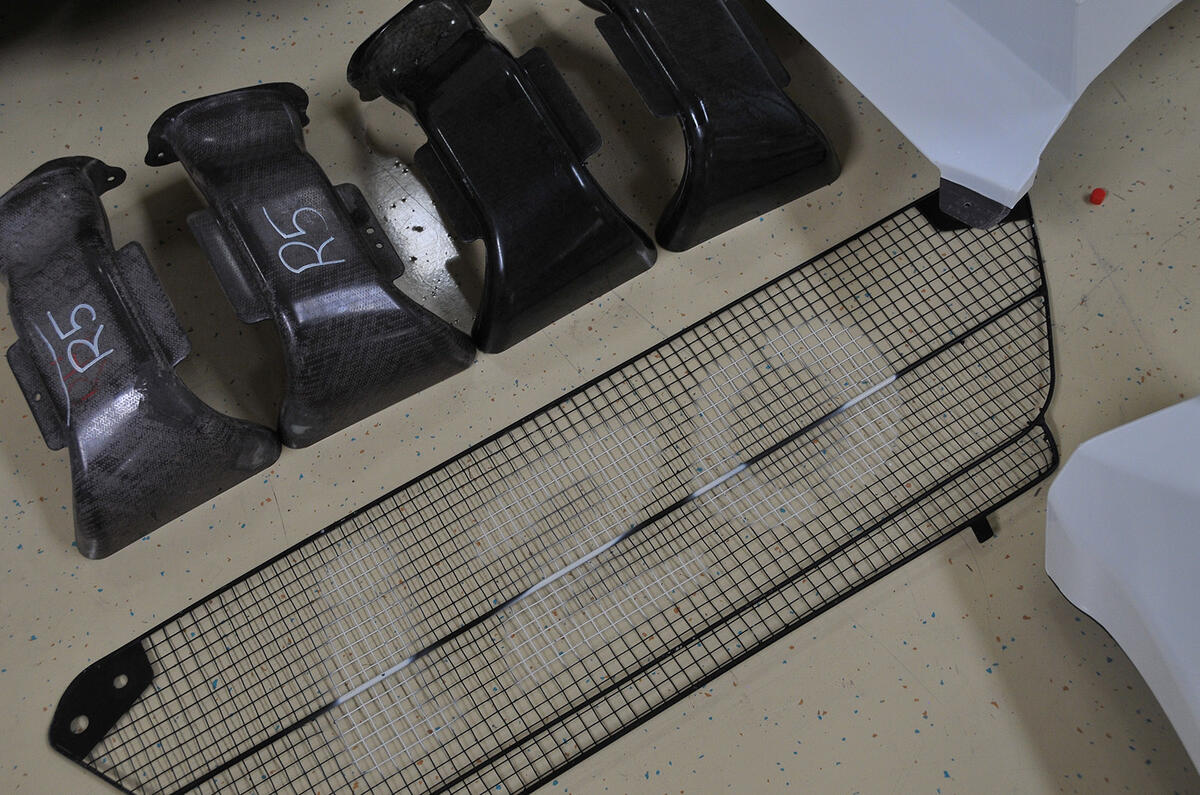 If the WRC car is 'full fat' then the R5 is 'semi-skimmed'. Power is capped further by reducing the size of the intake restrictor to 32mm (compared to 33mm for the WRC car) and recalibrating the 1.6-turbo engine.
The result is an output of 285bhp compared to 300bhp for the WRC car but there's an increase in torque from 295lb ft in the WRC car to 310lb ft in the R5. That should improve flexibility slightly and make the R5 easier to drive.
The only other significant difference between the R5 and the 2016 WRC car is the gearbox; the R5 is equipped with a Ricardo five-speed sequential gearbox with stick shift, while the WRC car gets a six-speed Sadev sequential gearbox with paddle shift.
The R5 also weighs slightly more at 1230kg compared to 1200kg for the WRC car. Like the WRC car it has four-wheel drive, mechanical axle differentials and no centre differential. However, the performance gap will widen in 2017 as WRC cars get an increase in power to around 380bhp and a bigger rear spoiler too.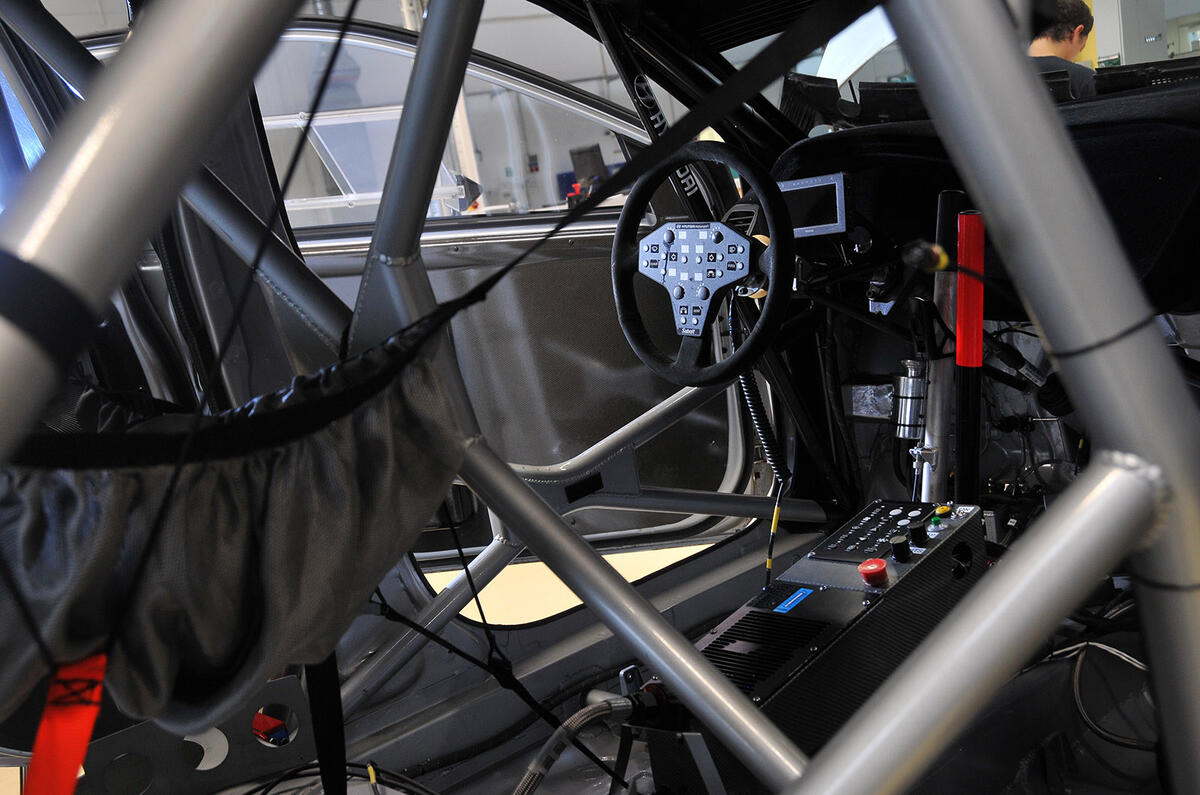 The R5 programme is part of Hyundai's overall business case for going rallying.
"With WRC, we have a presence of once per year per country," explains Hyundai Motorsport Customer Racing Manager, Andrea Adamo. "With the R5 Customer Racing there will be a greater presence of Hyundai at national level rallies and will allow the Hyundai brand to be seen more often in motorsport around the world."
Hyundai has no intention of running a works R5 and competing with its own customers, says Adamo. "The customer is happy if he has a fast, reliable car and can feel part of the Hyundai team. If there's a problem, we will help find a solution."
Customers are invited to get involved in the final build of their car, or send their mechanic.
"That way they can understand which specific tool they need for a particular task, or some tricks they want to think about to make working on the car faster. Every mechanic has his own tricks," Adamo explains.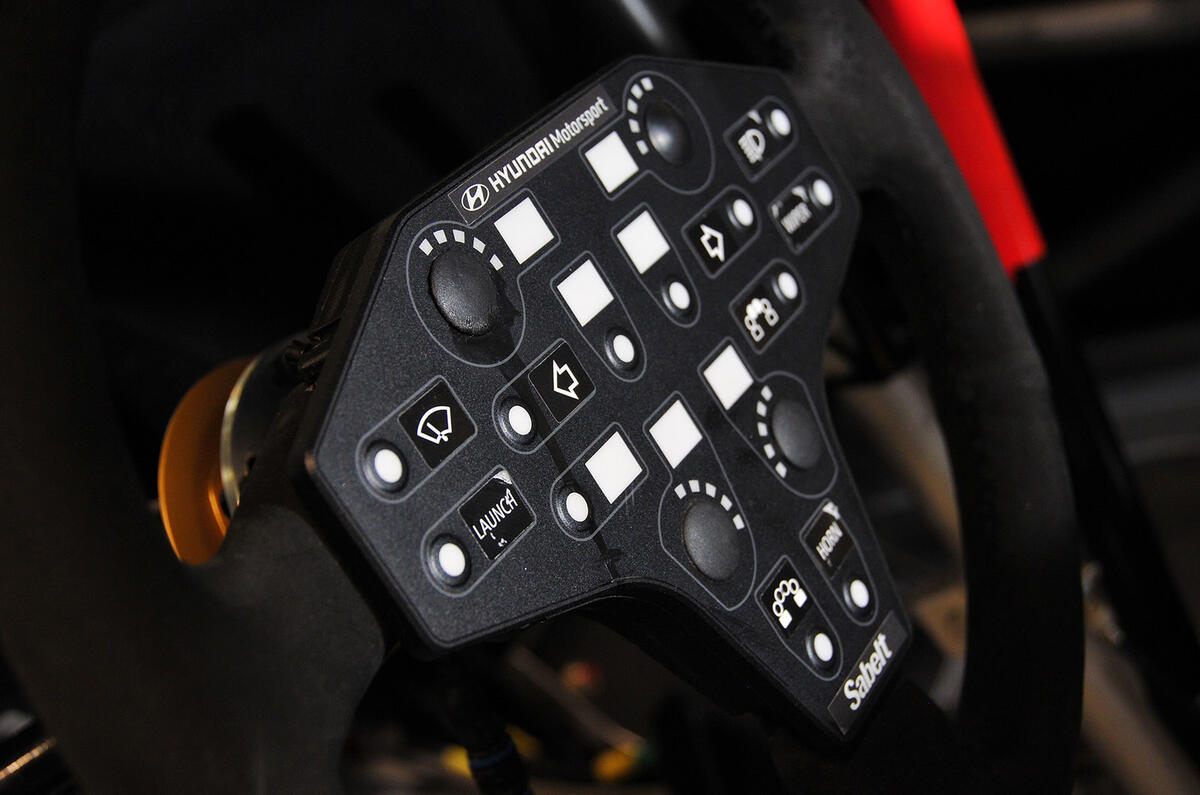 As a starting point, customers are also offered a package of spares which are likely to be most useful. The engine is guaranteed for 1864 miles (3,000km) and then the idea is to buy a new one from Customer Racing.
"Customers are free to rebuild their engine and we can supply parts, but once the seal on the engine is broken, there's no guarantee," says Adamo. Customers are encouraged to do their own gearbox overhauls however. "If something needs doing to the gearbox quickly its much easier if you have your tooling and spares around you," Adamo continues.
How much does it all cost? £151,358 (€180,000) buys you a tarmac specification car ready to rally on 8x18-inch wheels and with 355mm ventilated discs. A gravel package costing an additional £21,227 (€25,000), includes suspension struts giving a higher ride height, different springs and dampers, 7x15-inch wheels, smaller 300mm ventilated discs to go with them and more robust underbody protection.
The first Hyundai R5s will be out rallying before the end of the year so if you have cash to splash, better get your order in now.