Exactly a quarter of a century ago, the owner of Formula 1's largest moustache won his first and only F1 world championship title.
Nigel Mansell, then 39 and racing in his 12th F1 season, was so dominant during 1992 that he secured top spot in the standings at the Hungarian Grand Prix with five rounds to go. He did, of course, have use of the Williams-Renault FW14B - one of the most advanced racing cars produced that used controversial active suspension which was subsequently banned two seasons later. But 1992 was the year Mansell's grit and determination was finally repaid with a dominant car.
Not that you would have known it if you only watched the race in Hungary, because Mansell finished more than 40 seconds down on the winner, Ayrton Senna of McLaren-Honda. Second place was all he needed, though, to keep Williams teammate Riccardo Patrese out of reach of the championship and secure his name in the illustrious club of F1's best.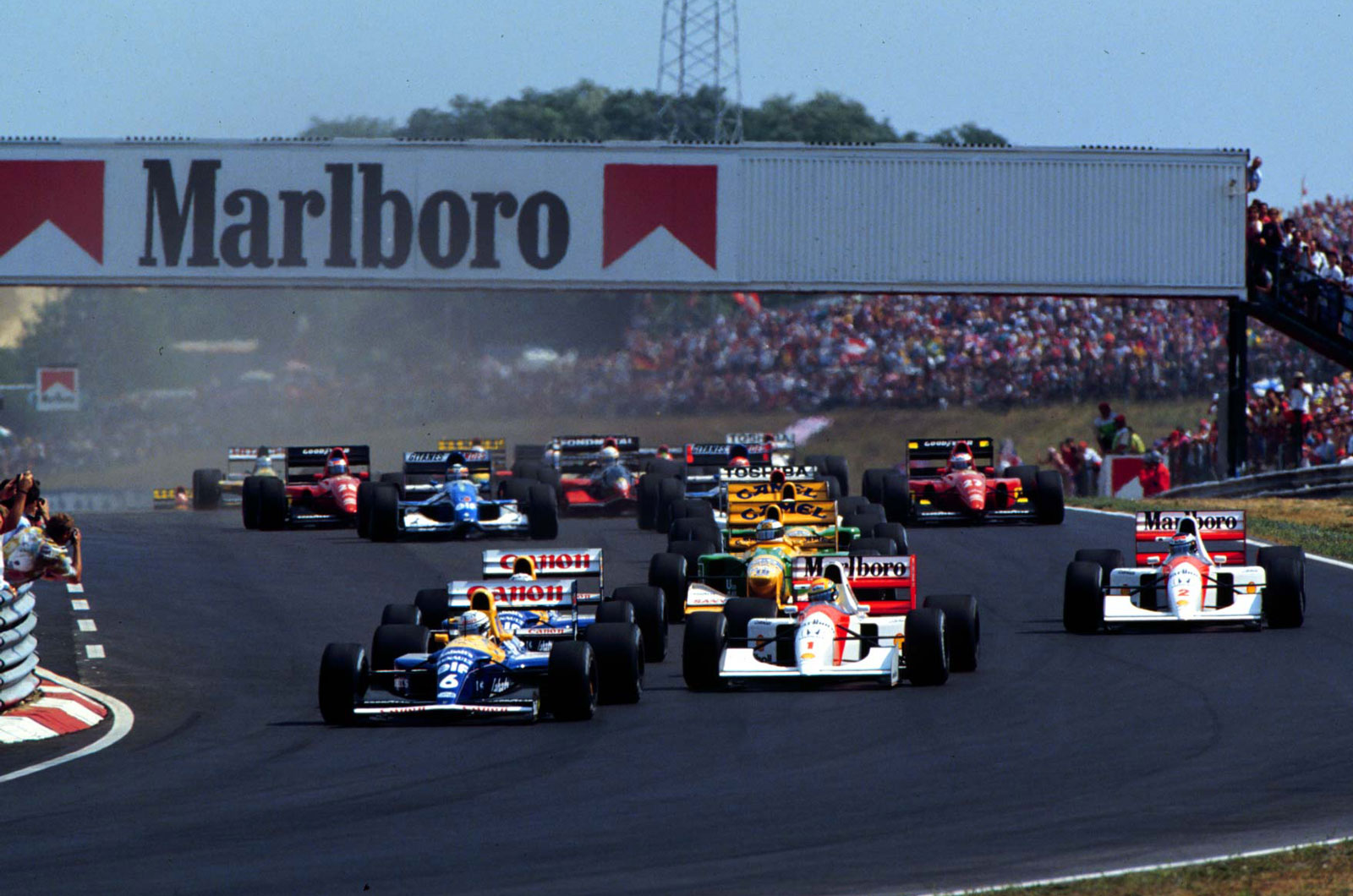 Mansell eventually finished 1992 with 108 points, 52 more than what Patrese secured and 55 more than the season's third-highest-ranking driver, Michael Schumacher of Benetton-Ford. The plucky Worcestershire-born Brit won nine of the year's races.
So the Hungarian Grand Prix remains one of few that year in which Mansell had little answer for his rivals. He got off to a slow start, falling from his second place grid slot into fourth, and was forced to battle his way back towards the front to keep alive his hopes of securing the title before dinner.