If there's one thing we can be certain of in this year's British Touring Car Championship, it's that nothing is certain.
Before running kicked off at the championship's first test day at Donington Park, even the most experienced of pundits distanced themselves from predictions of who'll rank top this year.
The reason is simple - it's been a long time since the series has seen such a high standard of drivers and manufacturers all competing at once, and it equates to over half of the field being capable of winning.
One of the best illustrations for the improved class of this year is the return of BMW as a factory outfit with West Surrey Racing. The team's new signing and former champ Andrew Jordan lacks experience with rear-wheel drive cars, but many expect his natural speed to shine in the BMW 1 Series this year.
Fan favourite and Power Maxed driver Tom Chilton also makes his return to the series that launched his tin tops career in 2002. Despite juggling his BTCC role with a World Touring Car Championship season, the 31-year-old fancies his chances for the title. He'll be one to watch from the off.
No doubt, reigning and three-time champion Gordon Shedden still ranks as one of the favourites, but his more experienced Honda Yuasa Racing teammate Matt Neal has as many titles to his name and a reignited desire to return to the top step of the podium with the Honda Civic Type R. Shedden told Autocar he expects this to be one of the toughest seasons with even more winners.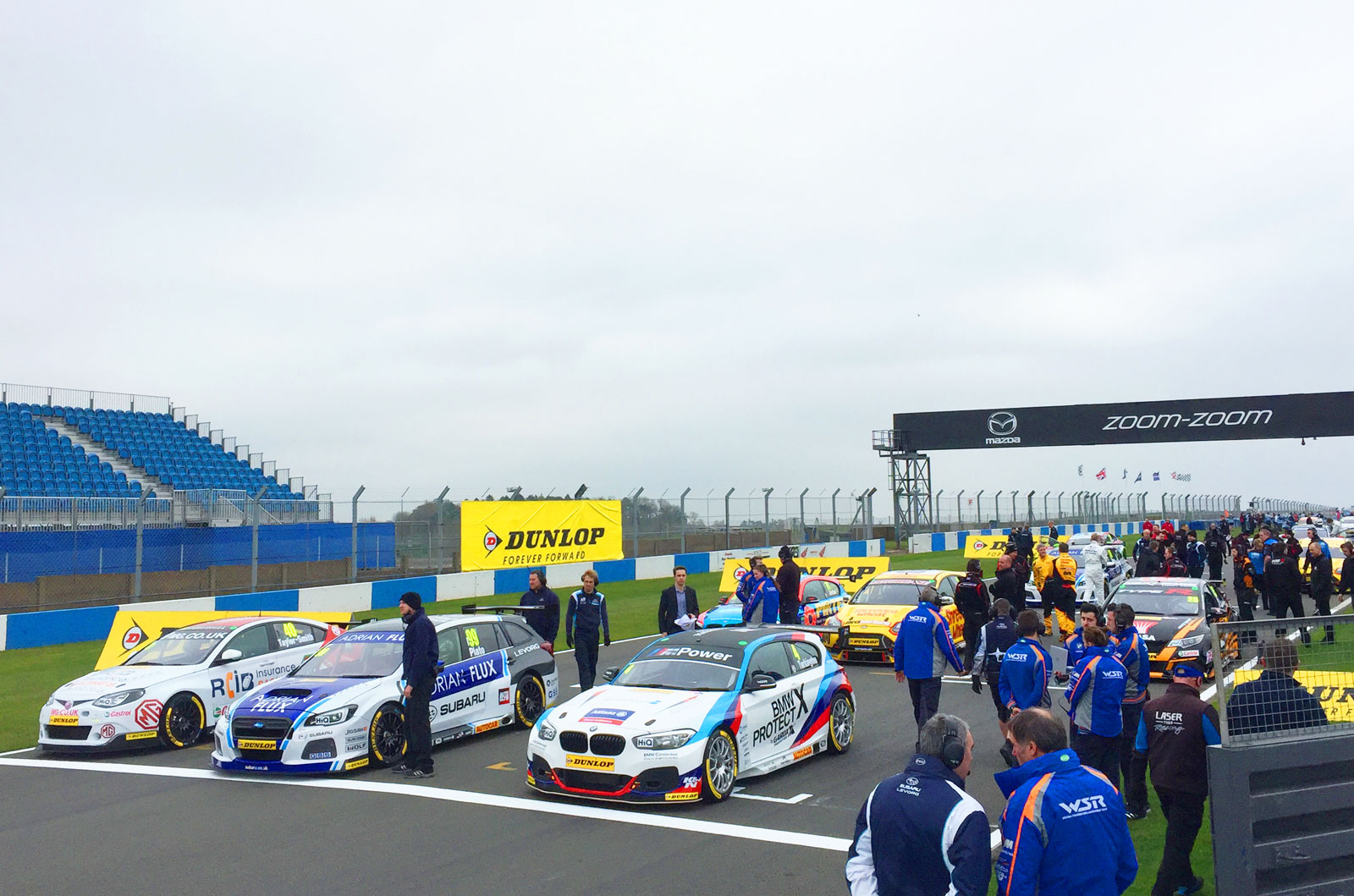 "Ultimately, you'll end up with the usual suspects come the end of the year, plus one or two race winners who'll become contenders," he said. "We're going to have to be on the double to get the job done."
Subaru could also mount a surprise charge with its Levorg, headed by its most experienced driver Jason Plato. The team's rate of progress last year with what was a new car suggests it could have made strides over the winter.
Mix the stars in with five rookies, who are expected to counter inexperience with raw pace, and add a new tyre that's wider, stronger and around half a second a mile quicker than last year's rubber, and the unpredictability of the 2017 season is heightened further.
Today's running at Donington Park will mark the first time the teams have run their 2017 cars in a season-mimicking climate. Some teams have run their cars over the winter, but most admitted they won't really know where they are until after today's running in more familiar British conditions.
The first round of the 2017 BTCC will take place at Brands Hatch on the 1 and 2 April. Autocar remains a media partner to the series, so will be providing reports and coverage for each round.
BTCC teams entry list confirmed
2016 BTCC final round video highlights