The Rapture is Radical's most accessible model yet, or so says company director Andreas Zielke. It's small, relatively cheap and, most importantly, road-legal, making it much more approachable than the company's biblical RXC track weapon.
Nonetheless, it cuts quite an imposing figure as it awaits a green flag at the Goodwood Festival of Speed's hillclimb start line, and 'accessible' is the very last word that springs to mind when threading yourself and your tight jeans into its cosy cabin.
But the attention to detail on the Rapture is sublime. Everything is on show, and everything looks brilliant. It's easy to apply the built-at-home stereotype to most track specials, but the team at Radical's bespoke new Rapture production facility in Peterborough clearly never misplace the 10mm socket drive.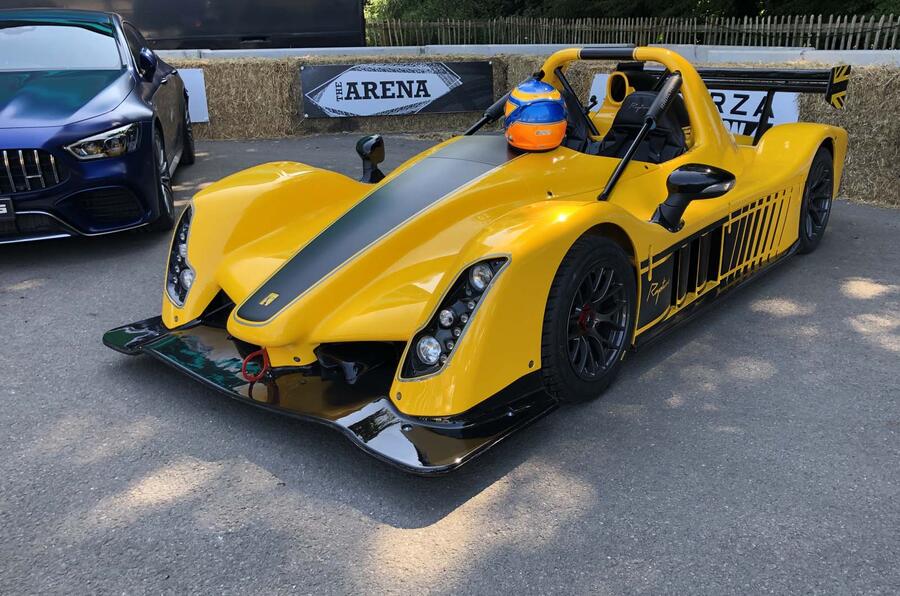 Even standing still, it's easy to see how air can travel over the Rapture's LMP1-aping lines almost unimpeded. A prominent nose cone stretches right back to the dashboard, and channels air around the cabin and across the newly designed bi-plane spoiler, helping to enhance downforce and minimise buffeting.
While I stand admiring its impressive construction and presence, works driver Joe Crook approaches and laments that it's almost time for the last hillclimb run of the day, on which I shall be accompanying him, and the tyres look almost brand new. "We'll have to do something about that," he murmurs ominously, before slinging on his helmet.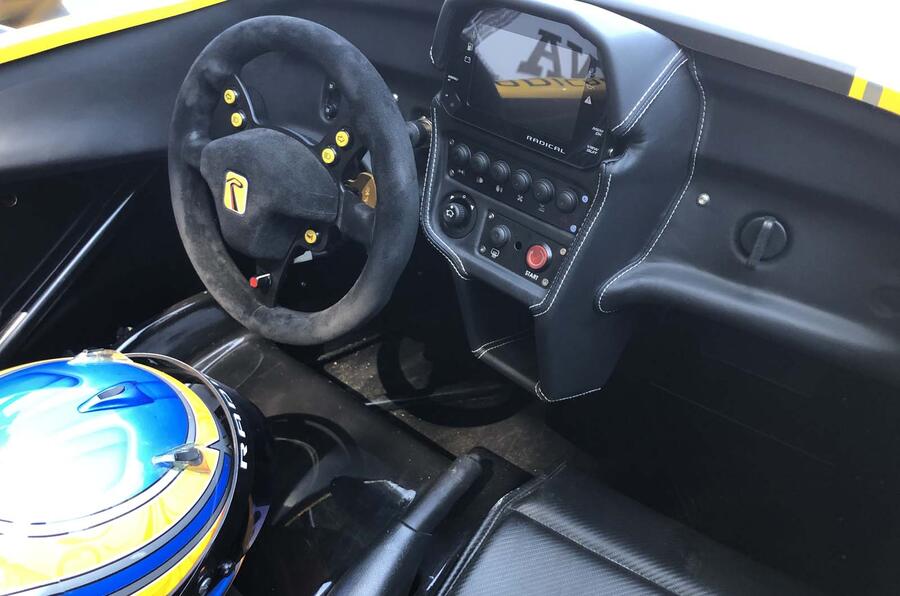 Once aboard, it's actually a very comfortable place to be. It's ostensibly a track-day car you can keep at home, without access to an entire Nascar-spec pit crew, but its competition origins are evident throughout. Radical will give you heating and electric mirrors as standard, but that's mostly it. There's a screen in the middle with a digital rev counter and all your important temperatures, a fuel cut-off switch where you'd expect a glovebox to be and a small cubby for your sunglasses. Otherwise, it's just you, your passenger and the road.