The De Tomaso name has been reborn at the Goodwood Festival of Speed with a new supercar, 60 years after the Italian maker was founded. 
The new car is called the P72, and rather than paying homage to the brand's classic mid-engined Pantera supercar, as previously thought, it's a spiritual revival of the 1960s P70 prototype racer, built in collaboration with Carroll Shelby.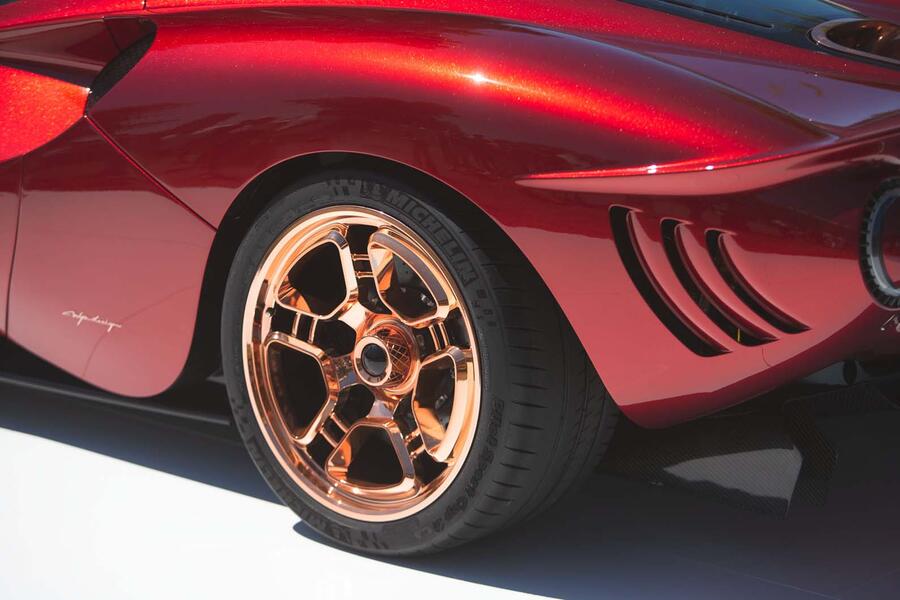 Revived by Hong Kong-based IdealVenture, the team responsible for the Apollo Intense Emozione, the P72 Is based around that car's underpinnings, including a carbonfibre monocoque chassis that is built to LMP (Le Mans Prototype) race regulations.
The exterior design takes much inspiration from 1960s Le Mans racers and De Tomaso's back catalogue, but with a distinctly modern twist. The interior takes a leaf out of Pagani's book, with opulent fixtures, the finest materials and an open linkage gearshift.