Land Rover's interior designers have been winning plaudits for seminal interior designs since the early 1990s and the Range Rover before last, but even in the light of these, their new Velar cabin design looks like something very special.
The Range Rover Velar has been officially revealed - get the latest here
Set aside for a moment the fact that Jaguar Land Rover's florid descriptions of its own achievements are becoming something of a self-parody: these designers are undoubtedly better at deeds than words.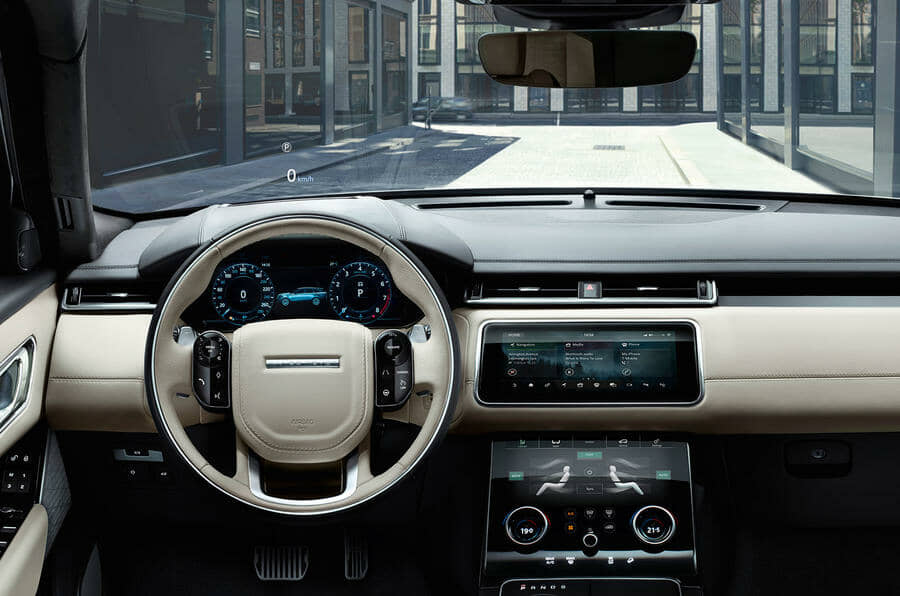 The simplicity and elegance of the Velar's fascia treatment seems certain to go straight to the top of the class, and to apply urgent pressure in two directions: on brands that see themselves as Land Rover rivals (BMWs, in particular, are drab by comparison) and on every other Land Rover product, which must surely adopt the same philosophies as soon as production schedules allow.
What's special? It's the simplicity, really. Design chief Gerry McGovern is fond of the word 'reductionism', by which he means a move to keep the number of cabin switches to "an absolute minimum" and use two panoramic 10in TFT screens — one ahead of the driver, one in the centre console — to control most functions. The central console functions are handled through a pair of expensive-looking black knobs that light up magically as soon as you move them.