Like all the best-laid plans, our attendance of the Festival of Aston Martin at Burghley House came about after a few beers. A V8 Vantage owning friend mentioned the event was coming up on the 3 July and, after showing me the list of cars attending, I quickly cleared my schedule for that weekend.
Virtually every model would have some sort of representation, from Virage to Vulcan, DBR1 to DB11. Of course, it would have been rude to turn up in anything other than an Aston, so a quick call led to us borrowing a Vanquish for the event.
After a few hundred miles of being serenaded by the glorious V12, it became clear why the British brand is so popular. The car's ride may by firm, but it's still comfortable enough to cross continents with ease. Get to a corner, and the steering streams back all the feedback you could possibly need, allowing you to enjoyably cover ground at a rapid pace.
We arrived to see the grounds awash with Aston Martins past, present and future; all in all, 600 cars turned up making this the largest gathering of Aston Martins in history. Check out the gallery for a smorgasbord of suave speed and see below for my top 10.
V8 Vantage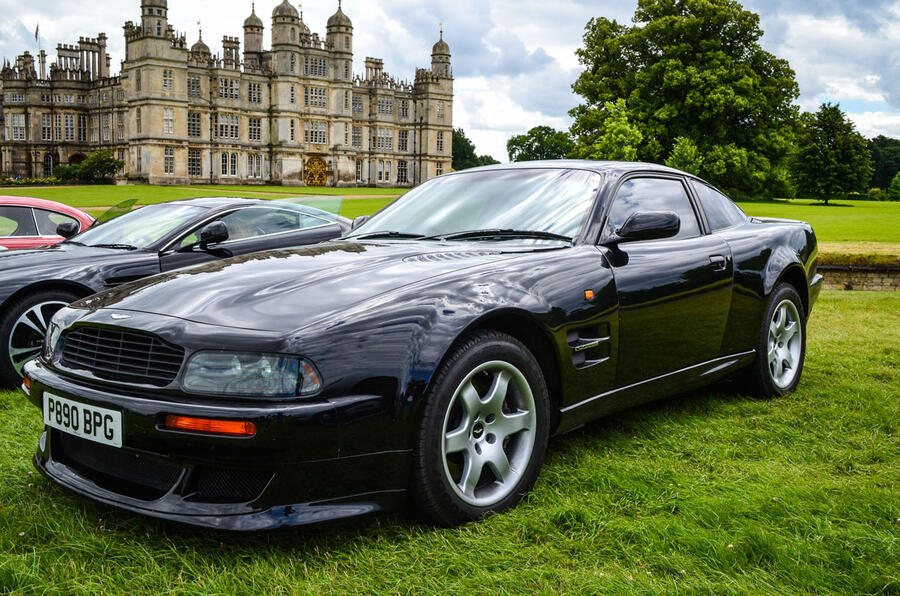 Unlike the current car, the 1990s V8 Vantage was the top of the Aston Martin range. Based on the late 1980s Virage, the Vantage came with a twin supercharged 5.3-litre V8 with 550bhp. This was fed through a six-speed manual gearbox shared with the Chevrolet Corvette ZR1. Later 600bhp models could apparently top 200mph.