It's the age-old dilemma for any car manufacturer: how to make a vehicle that appeals across multiple markets. Not only in looks and style, but also in the way it drives.
As Steve Swift – great name for the director of vehicle engineering at Polestar – told me recently: "The US likes a very soft car, while China is like the US only with bells on. They can put up with an incredible amount of shake that the Europeans, and especially the UK, would never tolerate."
So what's the answer? Trick dampers, if you believe the firm. The Polestar 2 is available with a set of Öhlins dual-flow valve units (for £5000, among other upgrades) and we've written about these before. With 22 'clicks' to vary the damper settings, Matt Saunders thought the car was set up too harshly when he first drove one last summer.
Since then, Polestar has backed the settings off. Those original launch cars were set at eight front and rear, whereas customer cars are now softer and on 11.
Recently, we got to experience the full range of settings, from two/three (front/rear) all the way to 18/20. As you'd expect, they feel like completely different cars, one stiff and taut both on circuit and road, the other with more play and a sense of movement. It means the same 2 has, in theory, the possibility of appealing to the Chinese and us.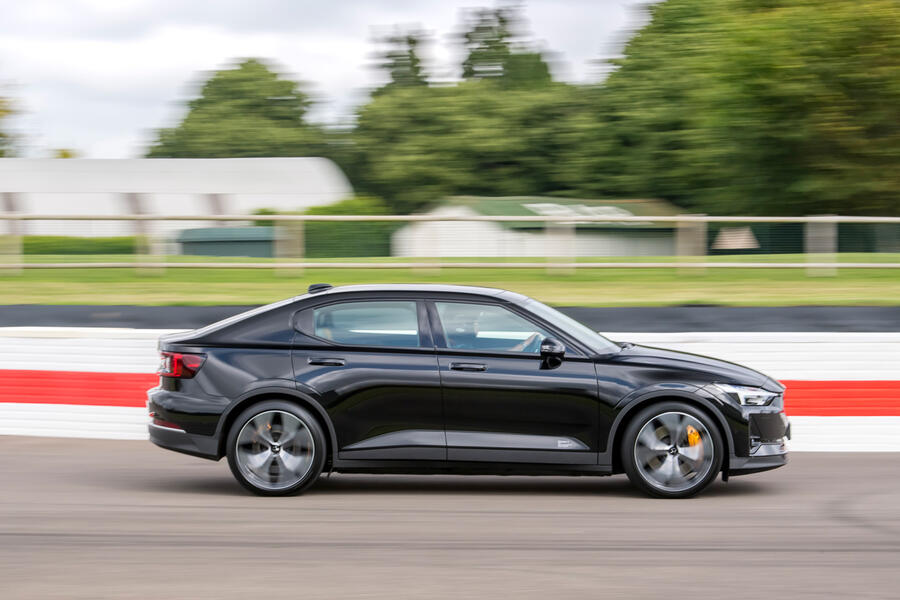 The key is that neither feels out of control. Even at the extremities of their settings, the dampers don't cause the car to rattle or float, and they give a feeling of confidence and cohesion to the 2.