Why we're running it: To see whether this electric family hatchback has the versatility to be Volkswagen's new people's car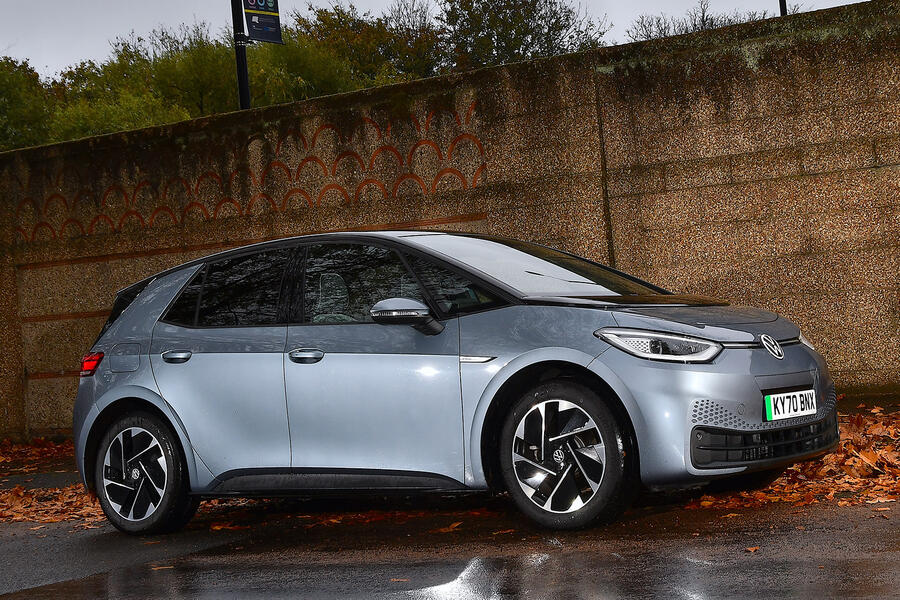 Life with an ID 3: Month 4
Recharging your batteries at the pub is no longer a euphemism – in theory, at least
When you're on a journey in an electric car, there's nothing better than to be able to glance down at the range indicator after you've been driving for an hour or two and think "Wow, look how much range I've got left", as opposed to "Flippin' heck, where's all the range gone?"
In my Volkswagen ID 3, it's usually the former. Not only is the car now starting such trips with a longer indicated range on a full charge than it was over the winter, but that figure also drops at a reassuringly linear rate (unlike in some rivals), even at a 70mph cruise.
The current range of around 205 miles in warmer weather is still well short of what I believe the ID 3 to be capable of in ideal conditions. However, it's good enough to make reasonably light work of the sort of day trips that I mostly do, as well as the occasional longer journey.
Clearly, a recent 250-mile round trip to the Cotswolds couldn't be completed without at least one top-up along the way, but I didn't mind. In any EV, my preference is to take quick breaks more often and earlier than I actually need to, rather than pushing on until the battery is nearly out of juice and risking a problem getting a top-up.
On the Cotswolds outing, I ended up adding juice twice to get back to 80% capacity, even though a single longer break would have sufficed. Neither of the 50kW public chargers (provided by Gridserve and Instavolt) were able to charge as rapidly as the ID 3 can handle, but they were available when I turned up, worked flawlessly and were easy to operate.
I had hoped to use a BP Chargemaster device located in a country pub car park instead, but at two locations I found that the solitary charger was already in use. Irritatingly, they can serve only one car at a time – even if the other car is a Nissan Leaf that's hooked up to the Chademo connector rather than the CCS one I'd be using if I could.