What is it?
You're looking at Vauxhall's new big-saloon flagship. The perceived decline in demand for large cars over the past decade hasn't done much to harm the UK success of the Vauxhall Insignia.
Luton counts the 4.9-metre-long exec as one of its successes — one good reason why it has unveiled this new version this month, now called the Insignia Grand Sport. First deliveries are planned for late in June.
Prices, some revised downwards by as much as £1500 to fit new benefit-in-kind (BIK) tax categories, start at £17,115 for the entry-level Design model powered by a new 1.5-litre, 138bhp engine, and peak at £29,210 for the 2.0-litre, 256bhp Elite, which comes complete with an eight-speed automatic gearbox, an exceptionally deep specification and full-time four-wheel-drive. There are two petrol and two diesel engines on offer, with six different power outputs starting with the 108bhp 1.6 diesel, which delivers the range's headline CO2 figure of 105g/km.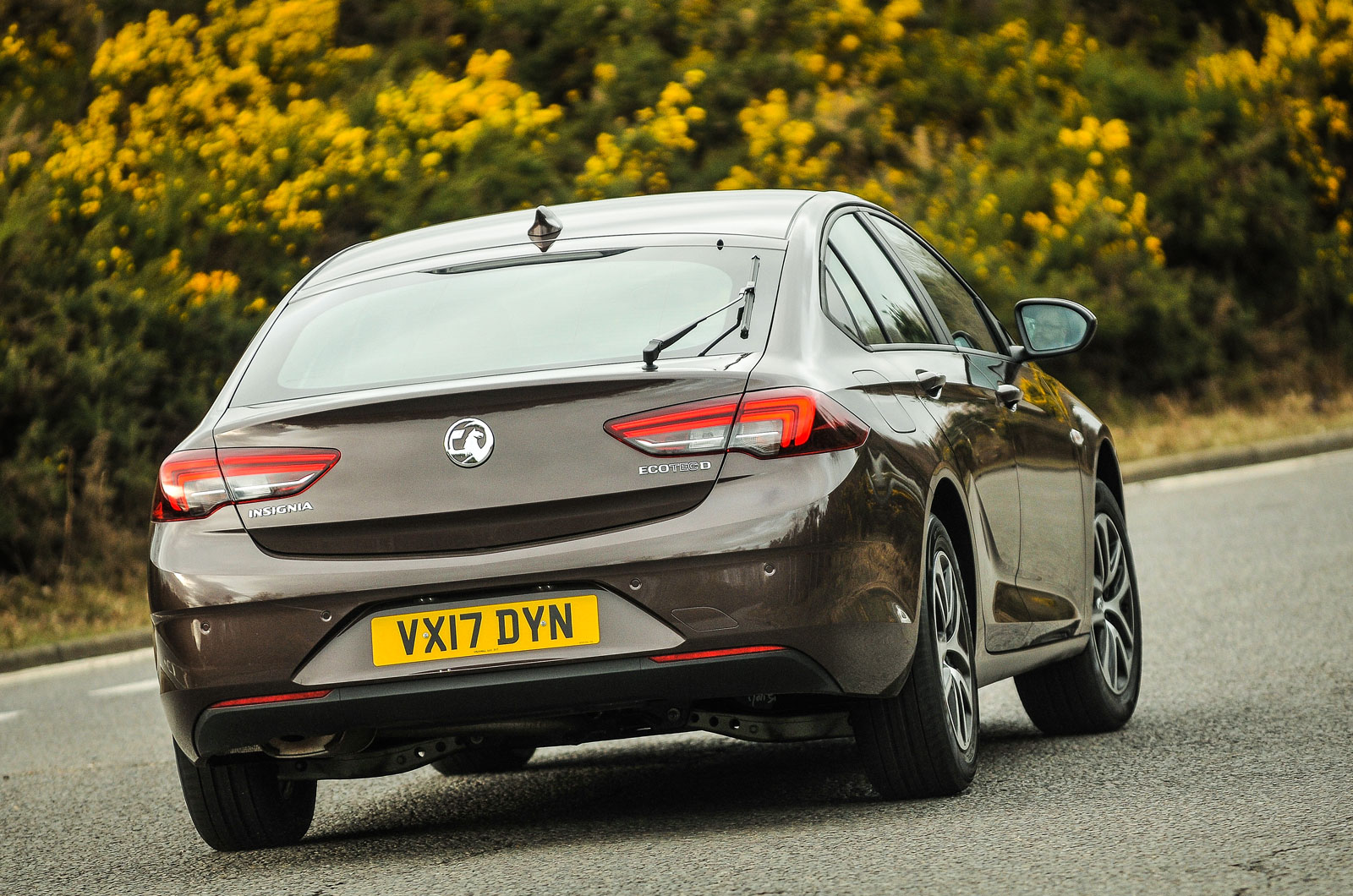 Since the launch of the original model in 2008, the Insignia has consistently delivered a bloody nose to two tough Volkswagen Group competitors, the Volkswagen Passat and Skoda Superb, and has also matched blows with premium saloons from Mercedes-Benz, Audi and BMW that have lately dropped into its upper price echelons.
However, with this new 2017 Insignia Grand Sport, Vauxhall says it's getting serious. The Insignia now has all-new coupé-like styling reminiscent of the company's 2013 Monza concept, a 92mm-longer wheelbase and a 55mm-longer body (now 4897mm overall) which allows for more leg, head, shoulder and hip room in the rear — previous points of criticism — and luggage space practically as big as the old models' vast enclosures.