What is it?
When Toyota first unveiled the FT-86 concept back in 2009, the automotive community went into a collective frenzy. Finally, a manufacturer had summoned the courage to give driving enthusiasts what they'd long been calling out for: a low-cost, low-weight, rear-wheel drive sports coupé.
However, the long road of taking a car from concept to production can often be a perilous one, with focus groups and dispassionate accountants often corrupting the designer's original vision. Thankfully, project leader Yoshio Hirakawa (the man responsible for the development, testing and production of both the GT86 and Subaru BRZ) ensured that the production cars lost none of the purity that made the initial concept so enticing.
The key ingredients were compelling: a lightweight chassis, a naturally aspirated 2.0-litre flat-four engine and a centre of gravity lower than a Ferrari 458's. It sounded like a purist's dream, and for the most part, it was. But as with all cars, there were areas of the GT86 that we thought could be improved - areas that Toyota claim to have addressed with this mid-life update.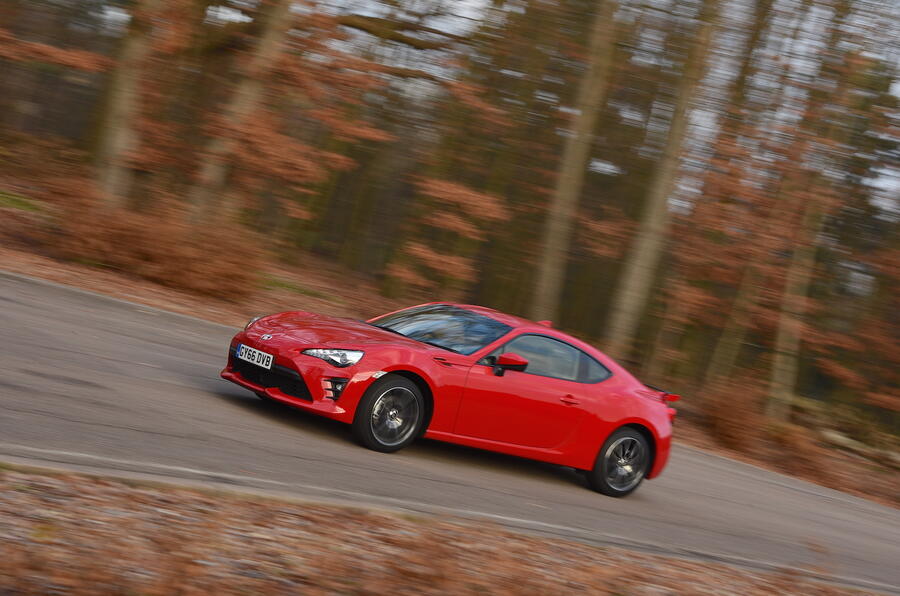 The relatively soft suspension has been stiffened, the cheap looking interior has been reupholstered and the ageing exterior has been treated to a whole host of changes - including LED headlamps, an all-new bumper design and more prominent aero. So, it's a rather minor facelift, then, but one that Toyota claims will make the car more responsive, as well as more liveable.
But what about the engine I hear you cry? Well, those craving straight-line speed are set to be disappointed, as Toyota has not seen fit to add more power - meaning that the car's 2.0-litre four-cylinder boxer engine still produces 197bhp and 151lb ft of torque. As a result, the 0-62mph time remains the same 7.6sec and the car's top speed is still a rather paltry 140mph. But as we came to find with the first generation car, power is not everything.