Our annual best driver's car contest always throws up some surprises, and the presence of a 2.1 tonne super saloon from Audi to a sub-900kg Peugeot bears stark witness to that.
While none of the cars ranked below are direct competitors, each one has been picked because they excel in one area: driving ability. Some, however, do it even better than others.
Helping to guide you through this smorgasbord of eclectic machinery are our road testers; Matt Prior, James Disdale, Richard Lane, Illya Verpraet and Andrew Frankel. They will provide you with first-hand experience at what it's like to pilot each of these cars at the absolute limit.
Listed below are a group which we think are the best driver's cars, unmatched in their capabilities, both on road and on track.
1. Lamborghini Huracan Sterrato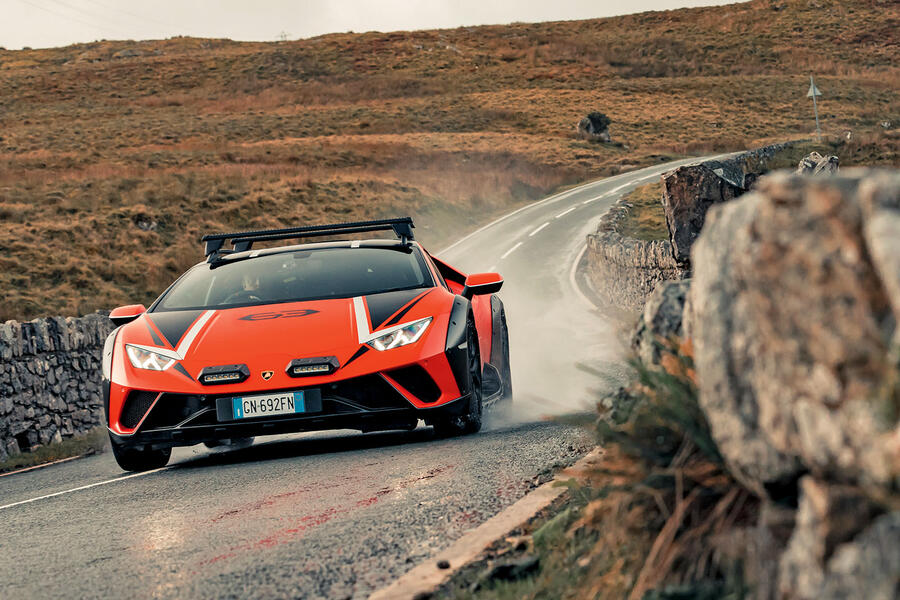 Time after time, judges would come back from a run up the road in this car and start pontificating at anyone in earshot. By not sacrificing all at the altar of adhesion but by backing off spring rates and tyre sizes a little, Lamborghini has created a car with a feel unlike that of any in the modern era.
No longer do you play the role of observer; instead, you're in the thick of the action. But, like the 911 Dakar (mentioned below), here too was a slight concern: cars that are this good on the road rarely meet such standards on track.
Given the harsh conditions on track at Anglesey, it was a surprise to detect a certain V10 ripping up to its 8500rpm red line as it fizzes by the pit wall. It's Illya Verpraet, who at only his first outing as a BBDC judge doesn't appear to be taking prisoners.
Yet far from appearing reckless, his eagerness with the 601bhp Huracán Sterrato only underscores what we all learned on the road: this is a remarkably confidence-inspiring supercar. By lunchtime everybody has been in the Lambo's perched bucket seat and the plaudits flow.
"Hilariously adjustable and exploitable," said Disdale, who like of all us had discovered that (a) the Sterrato's all-terrain Bridgestones must use a compound concocted with black magic, so well does it resist understeer, and (b) this chassis will let you take a sliver of oversteer through even the fastest bends, as if it were a Caterham Seven exiting a second-gear hairpin.
The near clown car that is the Sterrato is not by any stretch a track-day tool, and yet today its specific brand of precision hooliganism isn't just working well: it's excelling.
Lamborghini Huracan Sterrato review
2. Ariel Atom 4R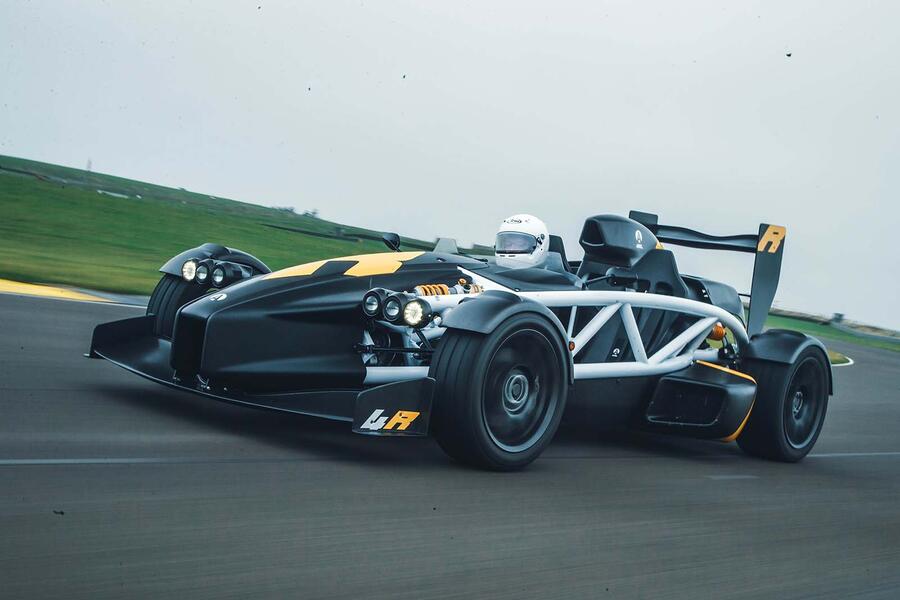 On our wet test roads the Ariel is simply too fast to exploit any more than a fraction of its potential, and while it was as reassuring as you can expect such an extreme car to be – and now with the benefit of both ABS and traction control – you cannot escape the sense that this is not what it was designed for and that, to an extent at least, it was merely humouring you while waiting for its moment to shine.