Why we ran it: To find out if this plug-in hybrid SUV can eclipse its higher-profile donor model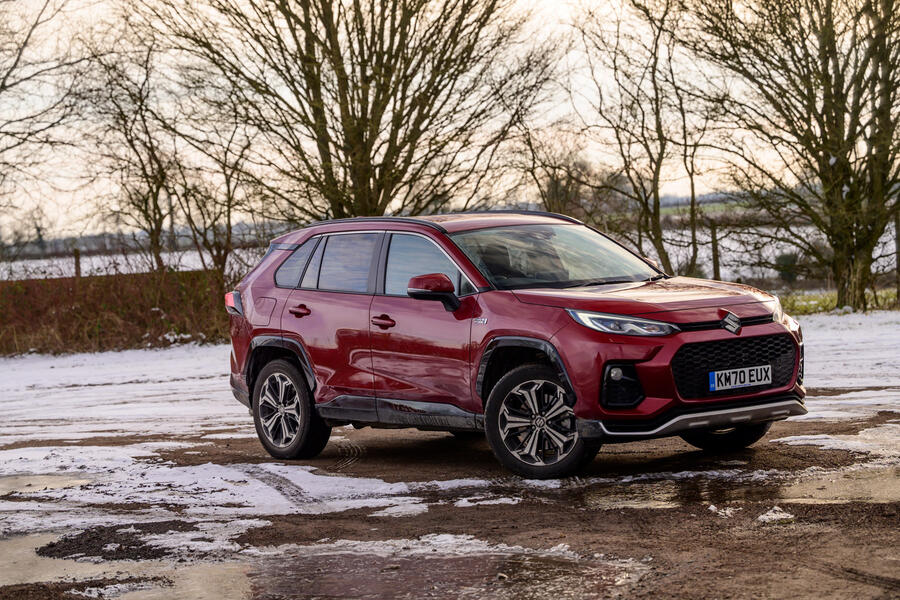 Life with a Suzuki Across: Month 6
Our SUV's long-term test is up, so did this £45,599 Toyota clone justify its price and rebadging or is it another me-too PHEV? - 4 August 2021
More than 10,000 miles ago, when our time with the Across began, I'll admit that I didn't know quite what this long-term test might hold. I've reported on SUVs on these pages before; plug-in hybrids, too, as well as several other cars of a comparable price. So this one should have been more of a known quantity for me, but there was something about the conf luence of all those factors – on a Suzuki – that threw me.
Now that the test has finished, and I've gradually driven my way through the mystery and quirkiness of the Across, it's the way that this car deals with the everyday routine of life that I'll miss most about it. It takes you a while to notice this because at first you're preoccupied with the novelty of driving a 300-horsepower electrified family car that almost nobody recognises. It's amusing to watch people trying to work out exactly what it is in their rear-view mirror, or when strolling past along the pavement. Funnier still when they're trying to do that after a green traffic light, as you're disappearing into the middle distance on another one of its 6.0sec 0-60mph runs.
At other times, it's equally preoccupying to experiment with the car's electric mode, trying to bump up your average fuel economy as if you were running on your last gallon of petrol. I did all of that, of course. But once I realised where this car's enduring qualities lay, they were pretty much all I could see. They're qualities that make it a really easy car to simply get on and use, and not to worry whether you're 'doing it right'.
The Across's practicality is probably its greatest tangible asset. It's not the biggest-looking SUV, but its boot is a very good size and it's also well furnished. I was several months into the test before I realised that there's a two-pin, 12V, Continental- type power socket back there, which came in very handy for charging my photography gear en route to shoots. The last long-term test car I ran was a Land Rover Discovery Sport, but for accessible carrying space, I'd say the Suzuki narrowly beats it.